The 2021-22 principals of our district junior/senior high schools collaborated and addressed City Commissioners (4/22/2021) and the Board of County Commissioners (4/27/2021). Together, they outlined their plans to welcome seventh and eighth grade students to their school campuses. JT Stout (Palatka Jr.-Sr. High School), Bryan Helms (Interlachen Jr.-Sr. High School), and Tim Adams (Crescent City Jr.-Sr. High School), shared plans to enhance academics, safety, and extracurricular activities/athletics with the new grade configuration. Our junior/senior high schools principals encourage students, families, and community members to reach out to them if there are any questions or concerns. #ProudtobePCSD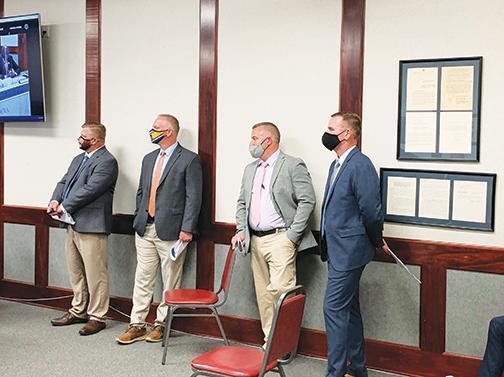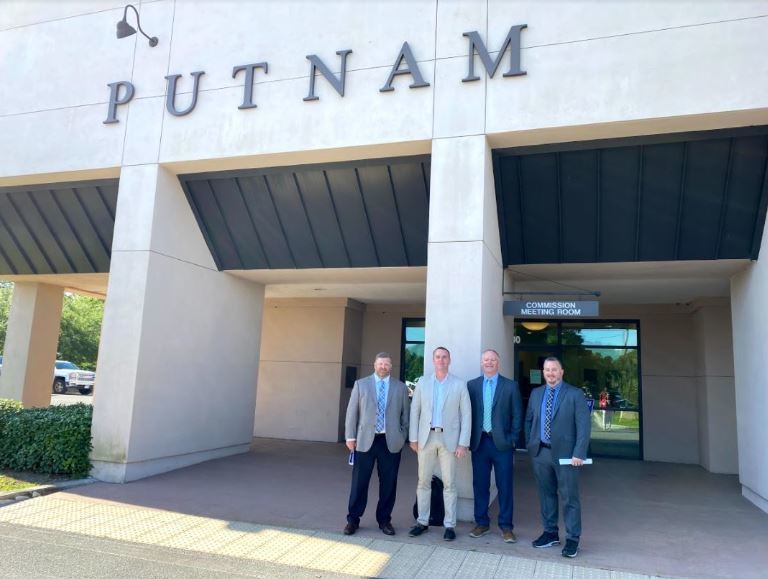 Palatka High School Musical Theatre student, Brandall Kearse, spoke at a recent School Board Meeting promoting the Theatre department's production of Roald Dahl's MATILDA! This full-length show is appropriate for all ages. Performances will run from April 29th through May 9th at the C.L. Overturf Sixth Grade Center auditorium. Seating will be limited by nature of "social distancing" in the audience. Tickets are on sale at Ralph's House of Flowers in Downtown Palatka and are expected to sell FAST! Tickets sold in advance are only $15. They are $20 when purchased at the door. If you can't make it to Ralph's, you can give them a call at 386-325-4734! Come out and support our students! Don't miss MATILDA! #ProudtobePCSD #MATILDA #PalatkaHighSchoolMusicalTheatreDepartment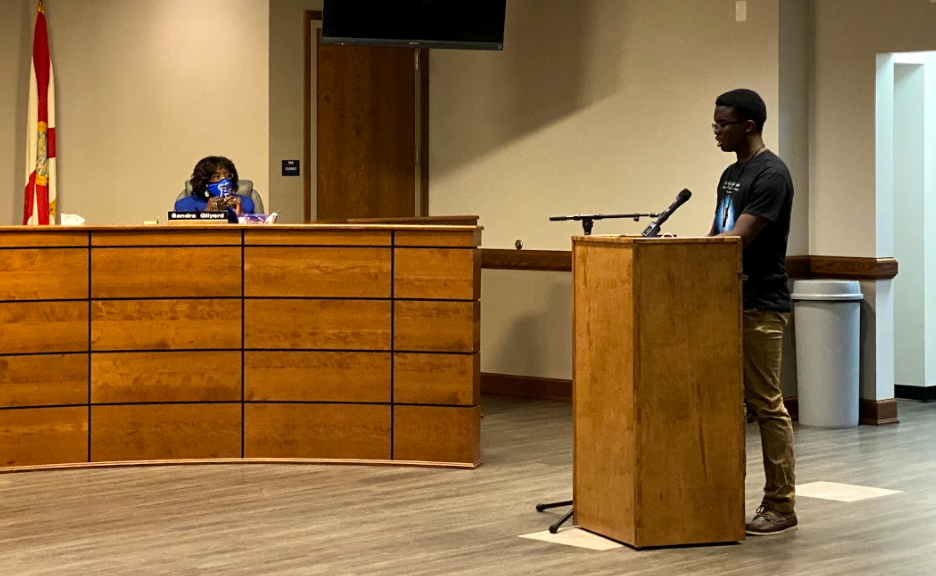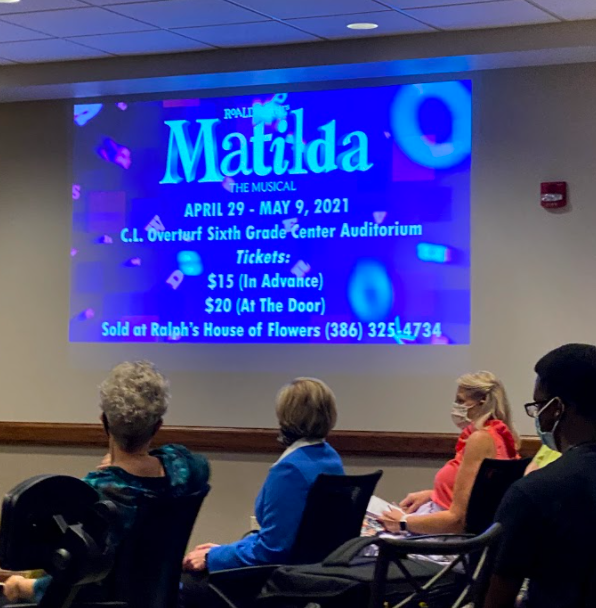 Putnam County School District Trudges Forward With Revitalization Plan; No Teachers Will Be Laid Off By Kala Parkinson (WUFT) Visit this link to read the full article:
https://bit.ly/3azIuxP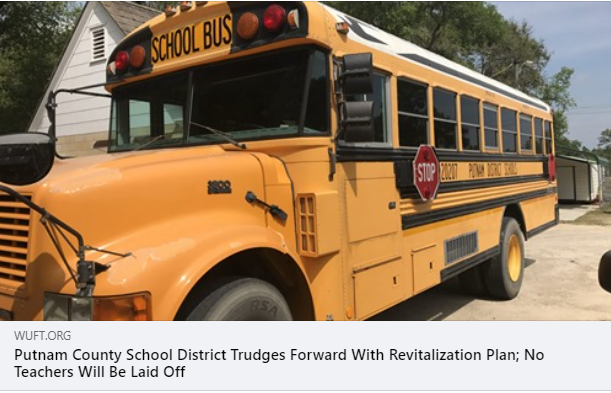 We recently had 5 Robotics teams participate in the First LEGO League (FLL) with Renaissance Jax! Browning Pearce - Bionic Bears Interlachen Elementary - RoboRams Putnam Academy - PAAS Dolphins C.H. Price - Razorbots C.H. Price - Razorbots 2.0 We are proud to announce that the C.H. Price Razorbots (will be moving on to Regionals! We are so proud of your hard work! Special THANK YOU to the C.H. Price Razorbot Coaches, Joe Hartley and Bob Clark. #ProudtobePCSD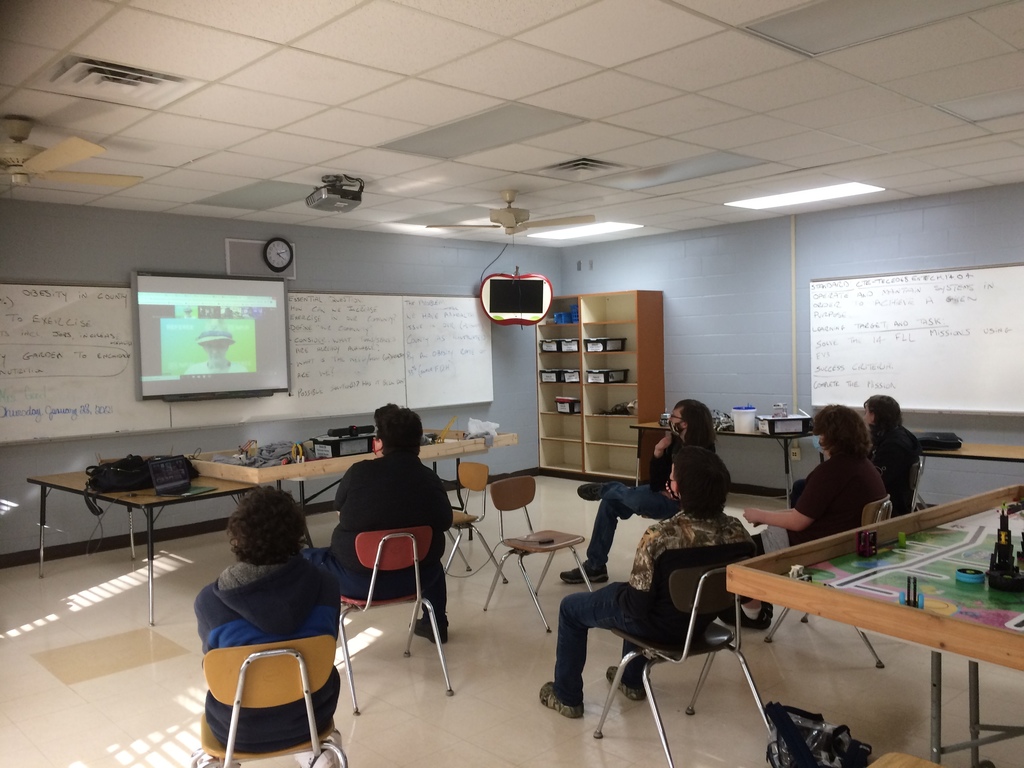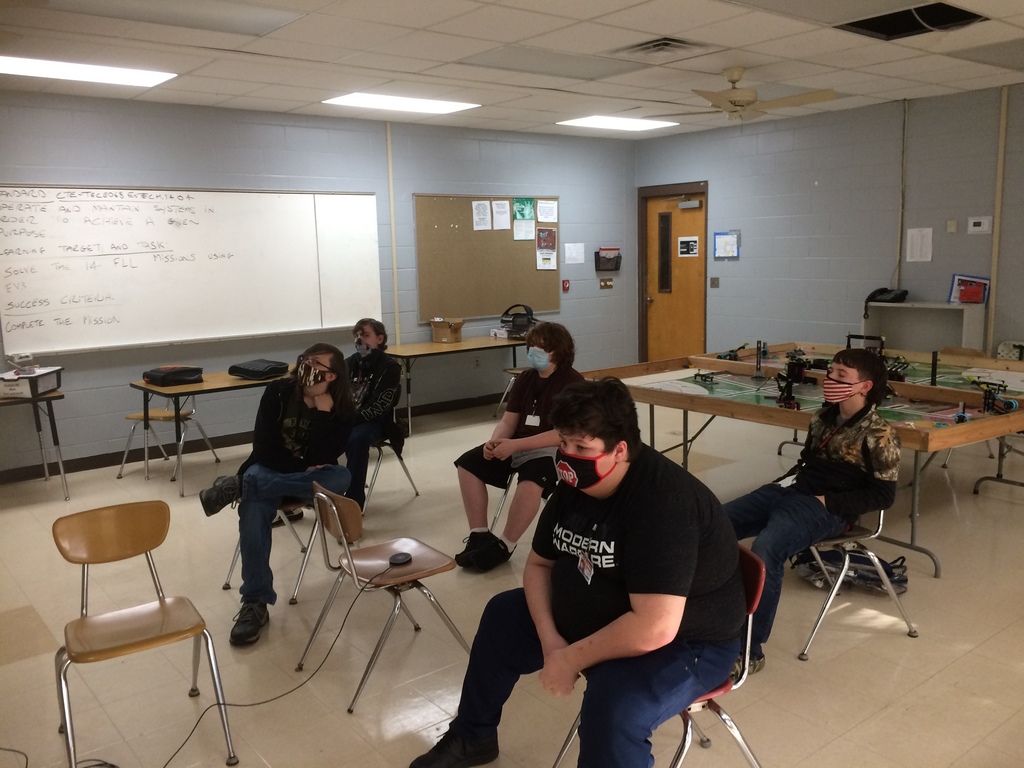 THANK YOU to our amazing Administrative Assistants, Secretaries, Clerks & all office staff who contribute so much to the Putnam County School District and who keep our offices/schools/departments running smoothly. We are so grateful for you! #ProudtobePCSD

"Beck Family of Dealerships Salutes the Drive for Success" Huge shout-out to Beck Automotive Group and Kristy Thomas for this incredible billboard of our Palatka High School student athletes! Billboard is located on Crill Avenue in front of the PHS Softball Field. Pictured (from left to right) Top Row: Mylee Woods (Volleyball), Jonathan Givens (Track), Daunte Wilkerson (Football), Jonathan Germany (Baseball), Brenna Pelicer (Soccer), Bottom Row: Mackenzie Clemons (Softball), Ruby Doran (Tennis), Chloe Dasher (Cheer), Mikade Harvey (Wrestling) #ProudtobePCSD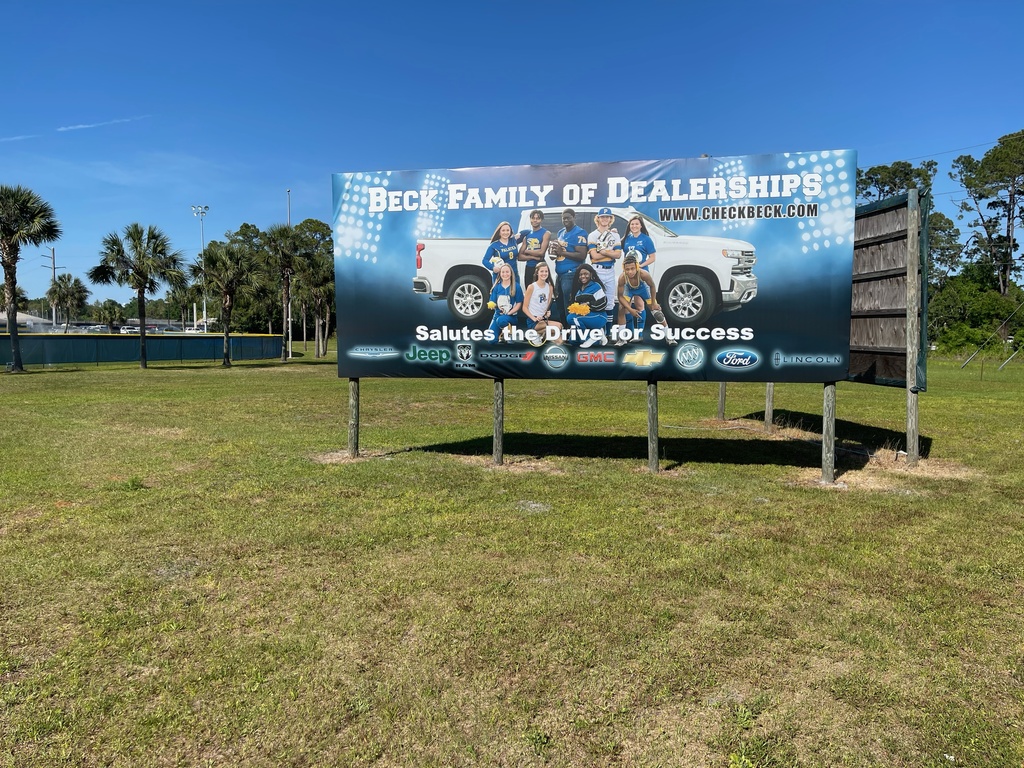 On Friday morning, April 17th, Interlachen High School JROTC cadets performed a food drive community service project, at First Baptist Church of Interlachen, feeding more than 200 families in need. Nealon Sears Jr., Senior Army Instructor of 'The Mighty Ram Battalion!', said, "I was so proud of how they (JROTC cadets) conducted themselves with such dignity, pride and discipline! They represented Interlachen High School very well! I received many compliments from parishioners as well as those receiving services. In fact, they would like for us to come back! I overheard several of our cadets mention how good it felt to be helping the community! That's what it's all about!" We could not be more proud of these cadets for representing their school in such a positive way and for their dedication in serving their community. #ProudtobePCSD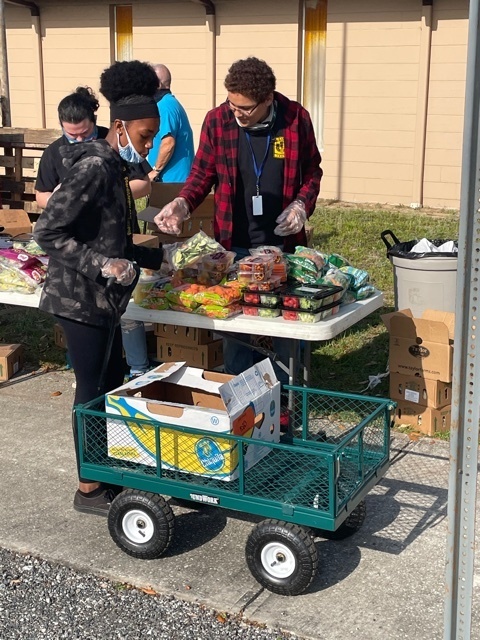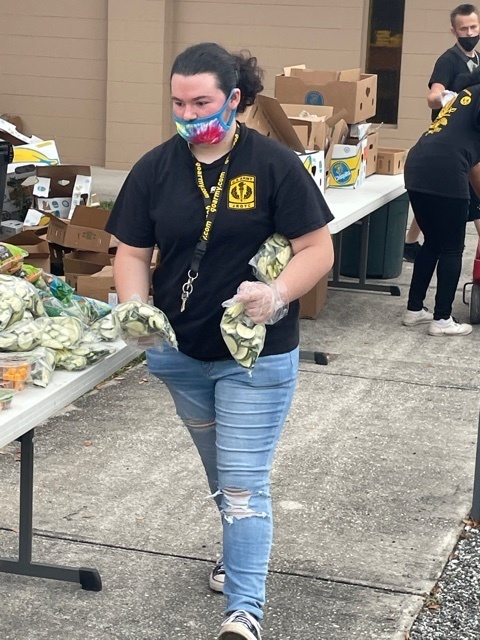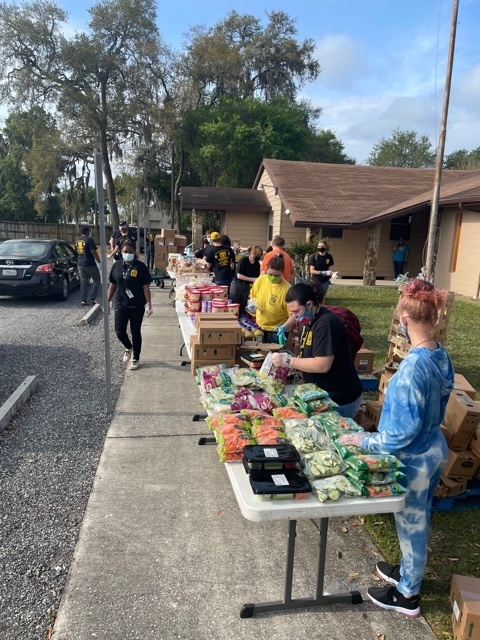 Complete fun science activities, be entered in awesome prize drawings and learn how YOU can make a difference in STEM at this FREE Putnam County event hosted by Girl Scouts of Gateway Council! 🌎 Grades K-5: Saturday, April 24, 10:30 a.m. Eastern 👉 joingsgc.org/PutnamK5 🌎 Grades 6-12: Thursday, April 22, 6 p.m. Eastern 👉 joingsgc.org/Putnam612 Sponsored by Putnam County and Girls in Focus Today! #ProudtobePCSD

​The Bartram Trail Society is presenting its annual family educational festival at the riverfront and River Center in Palatka on Saturday, April 17th from 10AM-4PM. Journey through time with your St. Johns River Bartram Frolic "Passport to the Past"! #ProudtobePCSD

The Feed the Need Organization recently had a large donation of snack items that arrived with their normal shipment of pantry foods. The Organization was more than willing to share their supplies with our students that participated in the FSA/ELA Writing Exams last week. Feed the Need donated 2,915 snack items to various schools in our district. "Several administrators reached out to me a couple of weeks ago asking if the PCSD had community connections willing to help supply needed snacks to students during the long testing periods. My very first request to fulfil this need was to Denise Bramlitt with the Feed the Need of Putnam Organization which supplies weekend food to our students in need of this support." "Becci" RL Motes, M. Ed., District Graduation Coach A heartfelt "THANK YOU" to Denise Bramlitt & The Feed the Need Organization for their tremendous support. It was greatly appreciated by all staff and students. #ProudtobePCSD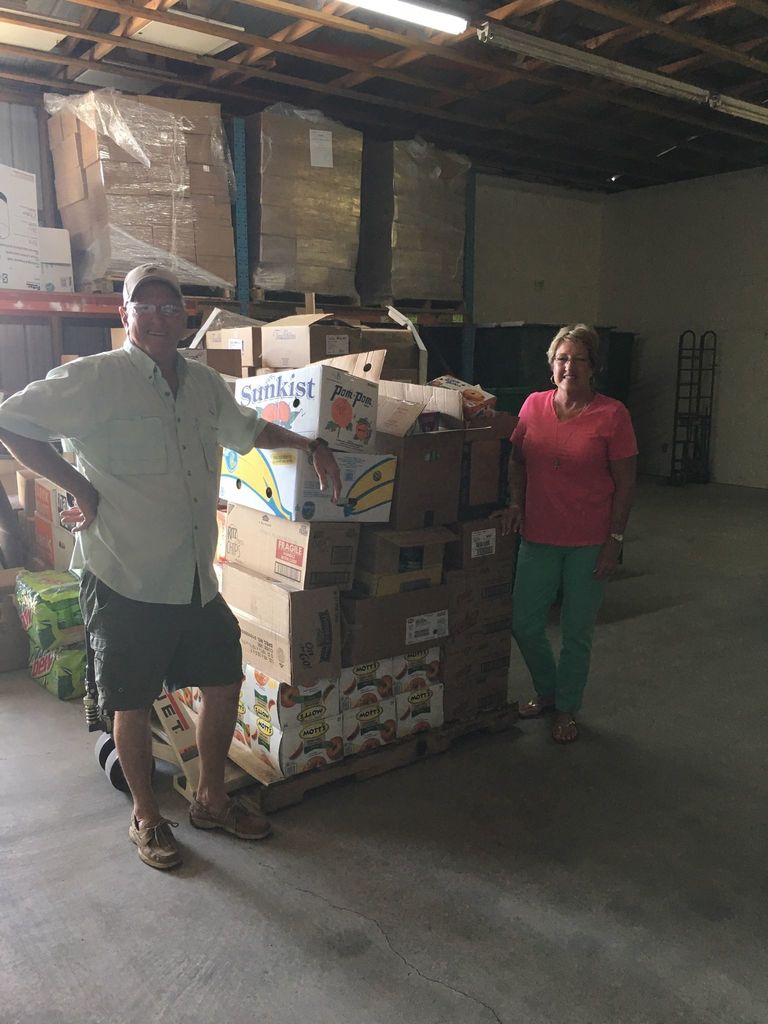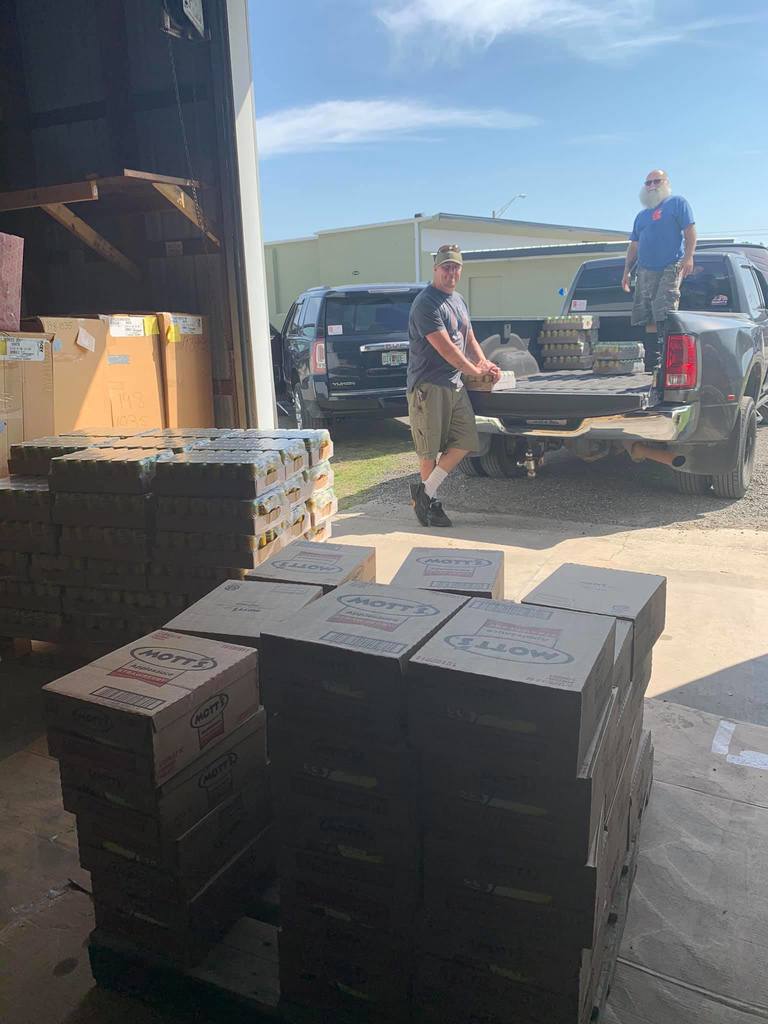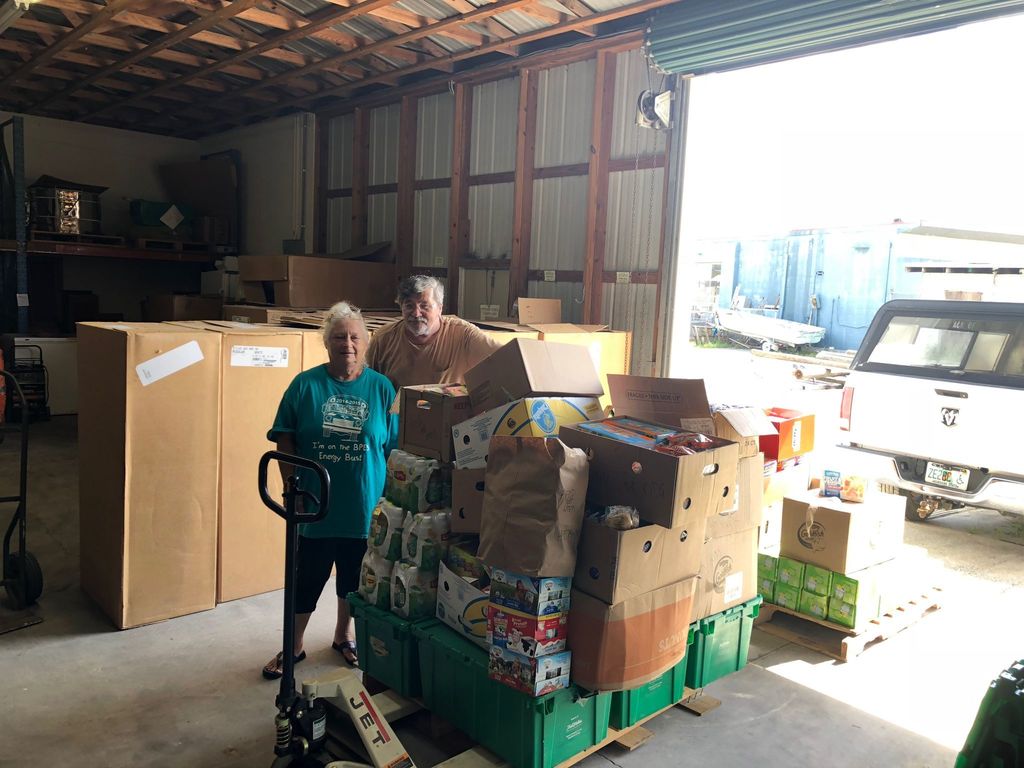 Palatka High School's Musical Theatre department is proud to present Roald Dahl's MATILDA! This full-length show is appropriate for all ages. Performances will run from April 29th through May 9th at the C.L. Overturf Sixth Grade Center auditorium. Seating will be limited by nature of "social distancing" in the audience. Tickets are on sale at Ralph's House of Flowers in Downtown Palatka and are expected to sell FAST! Tickets sold in advance are only $15. They are $20 when purchased at the door. If you can't make it to Ralph's, you can give them a call at 386-325-4734! Come out and support our students! Don't miss MATILDA! #ProudtobePCSD #MATILDA #PalatkaHighSchoolMusicalTheatreDepartment


It's National Assistant Principals Week! We want to give a special shout out to our AMAZING Assistant Principals here in Putnam County. Thank you for everything you do to support our students, families, and staff! #ProudtobePCSD

Julie Sloan, Lead School Psychologist for the Putnam County School District, was recognized as the 'Psychologist of the Year' by the North East Florida Association of School Psychologists. We are proud of you! Congratulations! 🎉 #ProudtobePCSD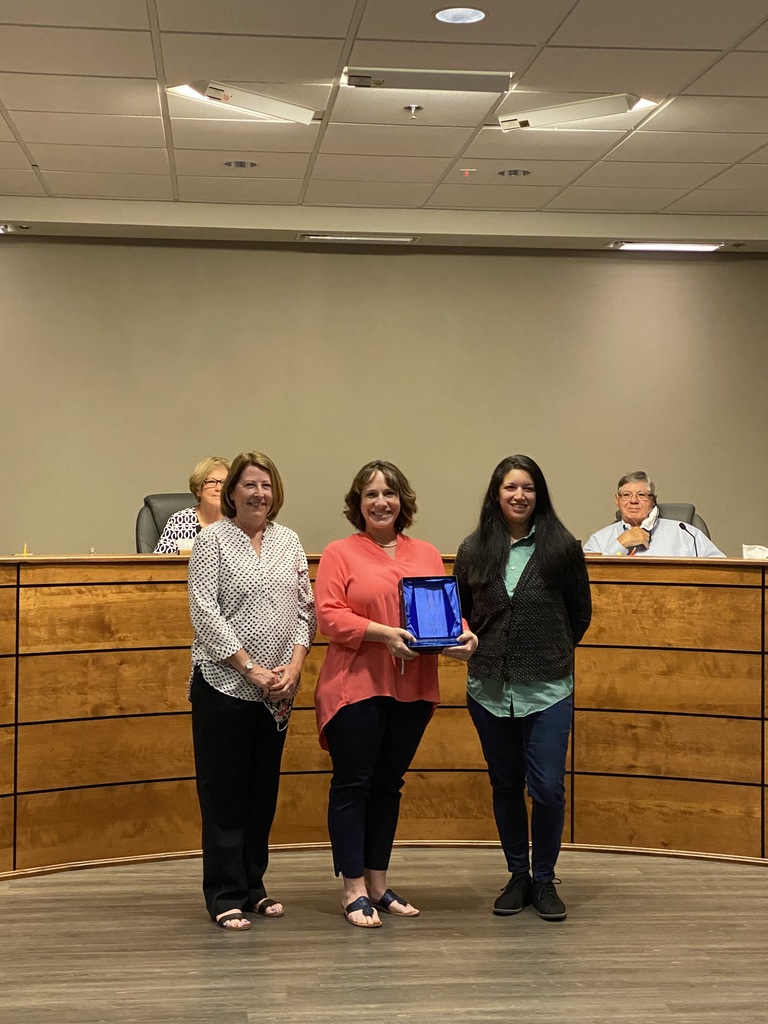 We have our first state placer for wrestling since 2009. Way to go Mikade Harvey! We are proud of you!! Congratulations! 🎉 #ProudtobePCSD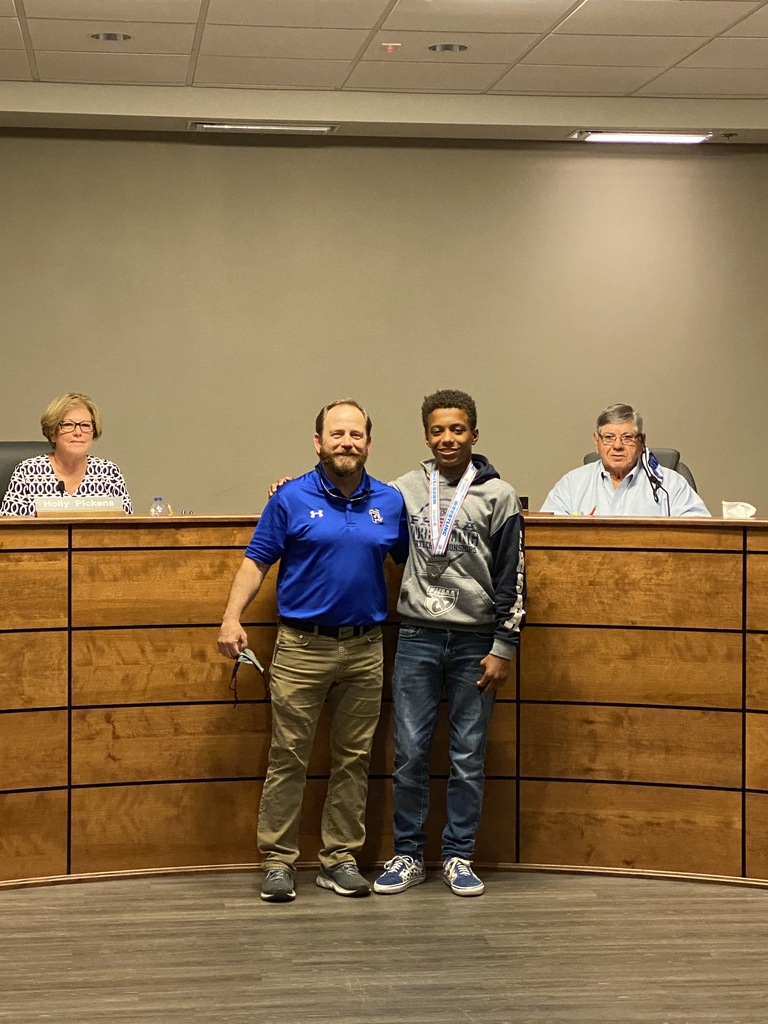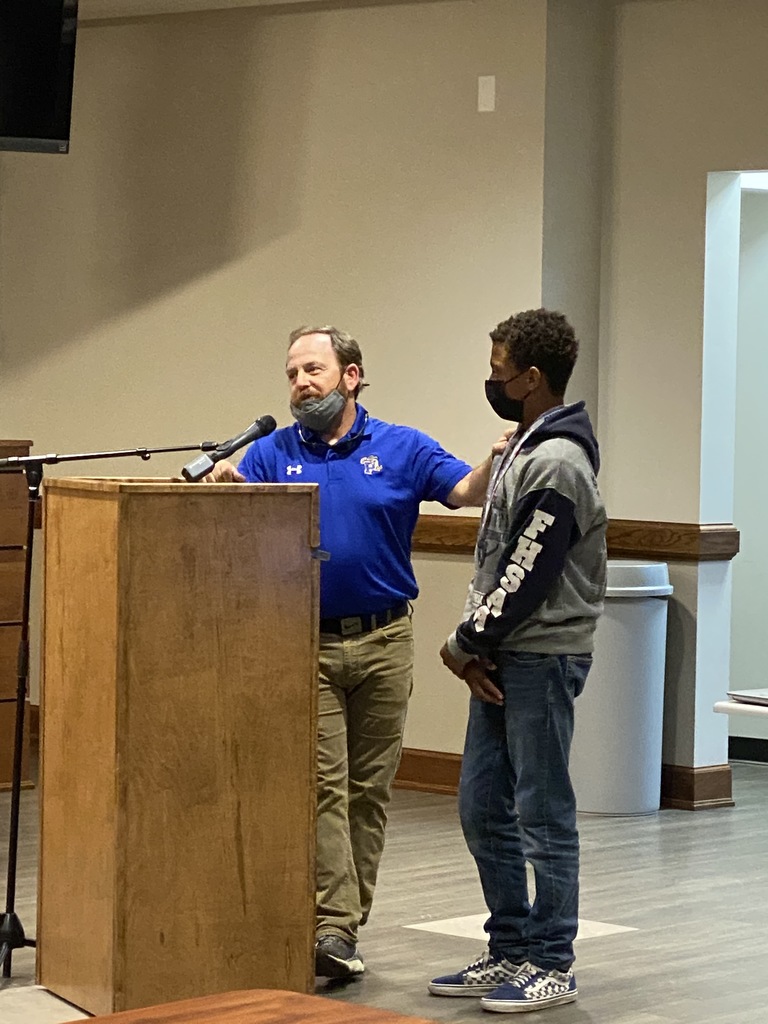 Thank you to the CCHS Art, JROTC, Welding, and Athletic Departments for the beautiful new Crescent City High School sign! This was a hand made sign designed by MAJ Retired Johns Gavigan. GO RAIDERS! Pictured are Dr. Rick Surrency, MSG Retired Richard Pelehach, MAJ Retired John Gavigan, Mr. Terry Metych-Bell, Baleigh Madeya, Jason Krawczyk, and Holly Pickens. #ProudtobePCSD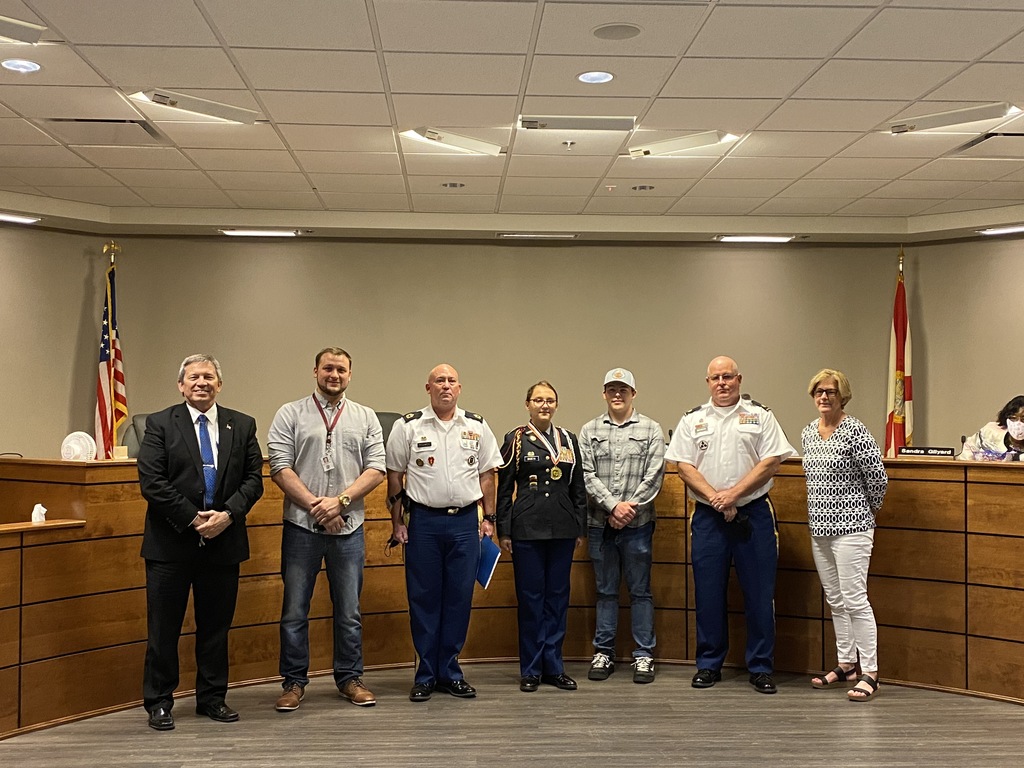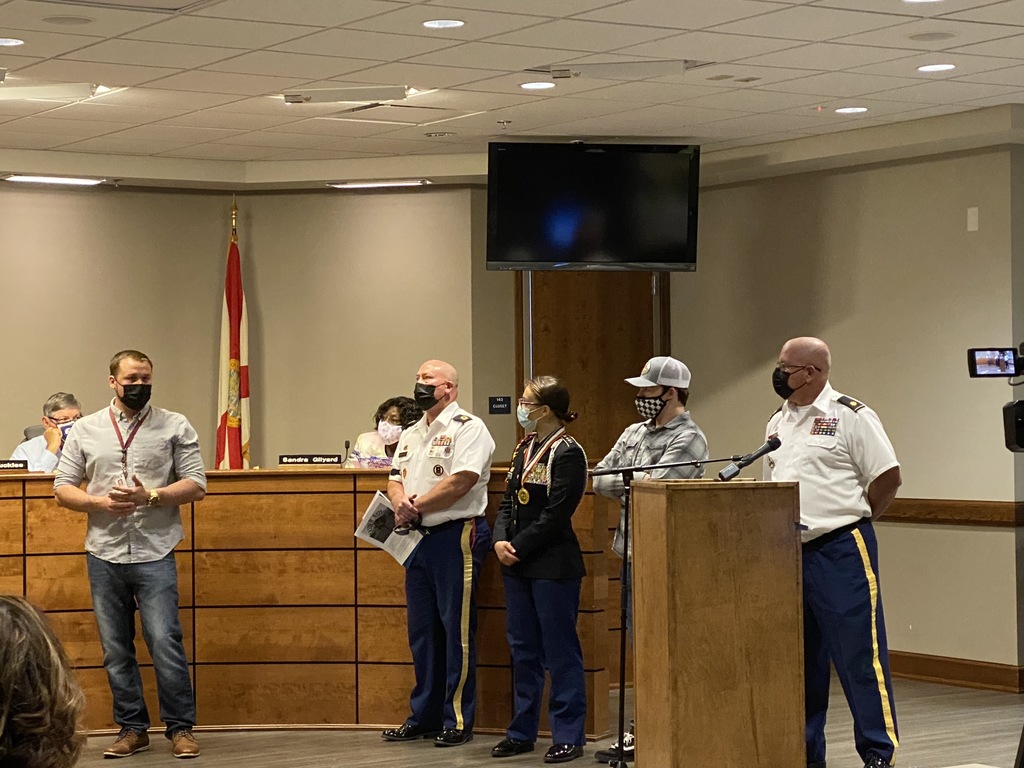 Amazon recently reached out to PCSD proposing a large donation of COVID PPE. We were blown away by what showed up! They sent two semi trailers (pictured) completely full of hand sanitizer, sanitizing wipes, and cleaners for our district. The donated items will be distributed to each of our schools! Thank you Amazon for this extremely generous donation! #ProudtobePCSD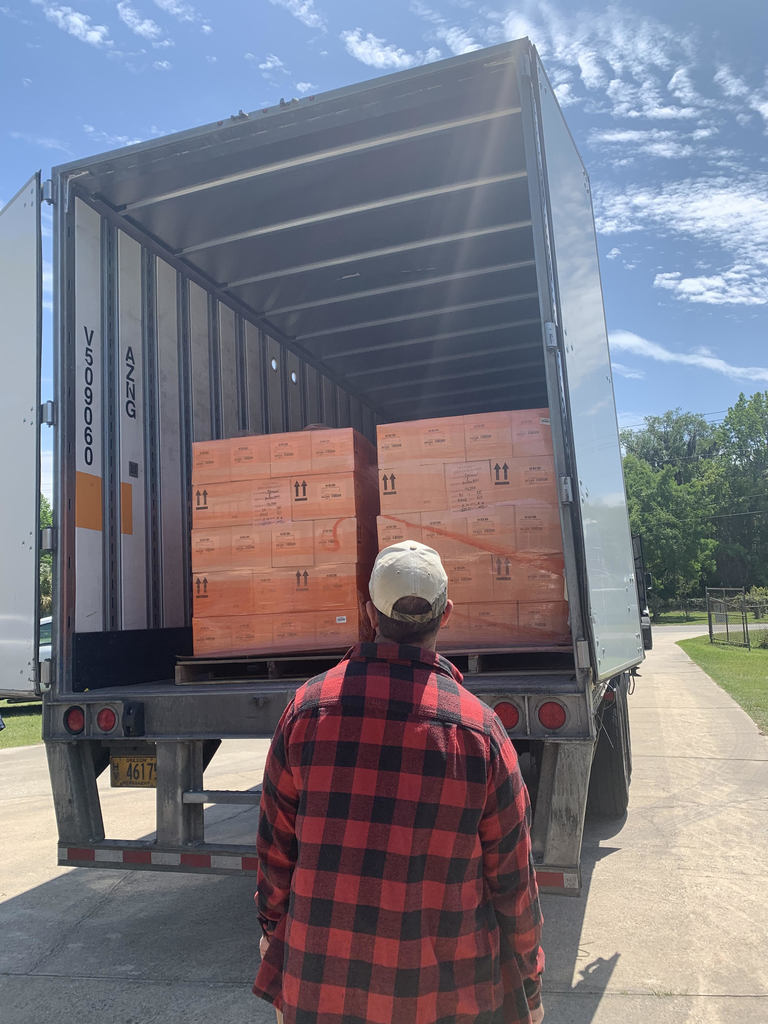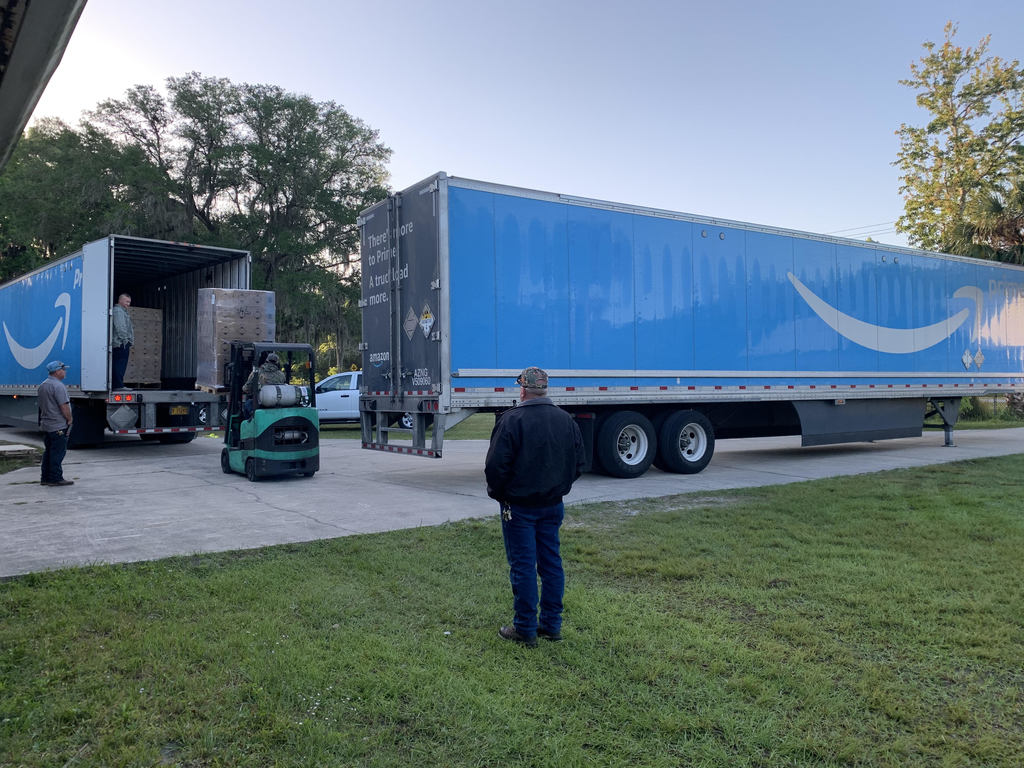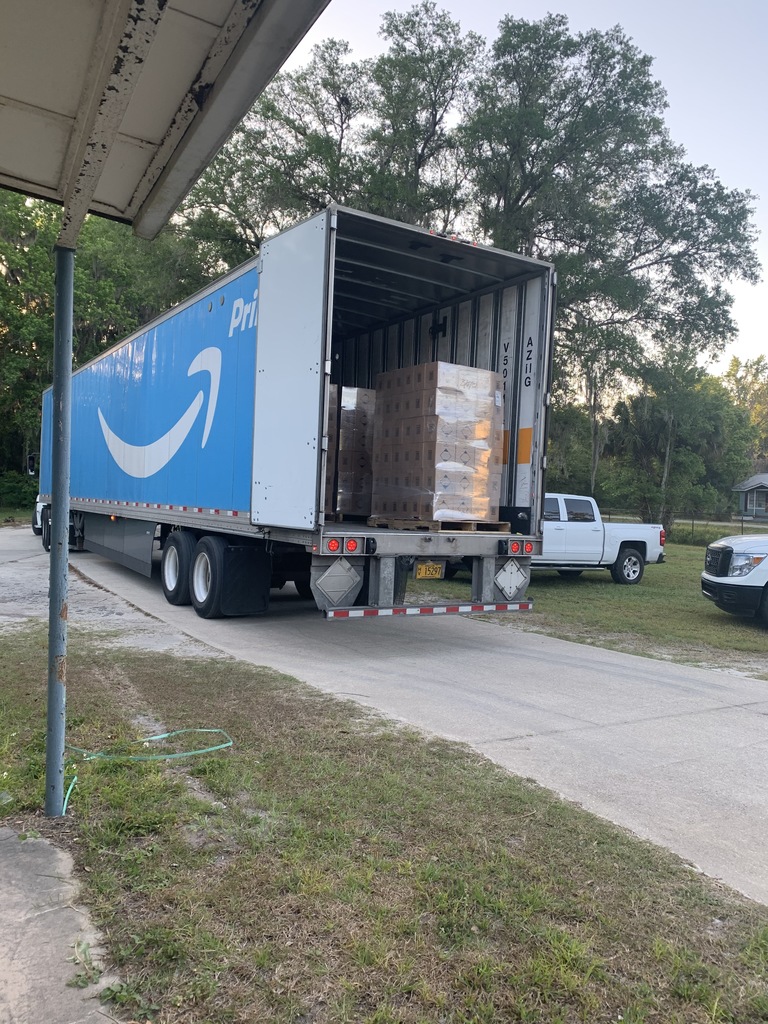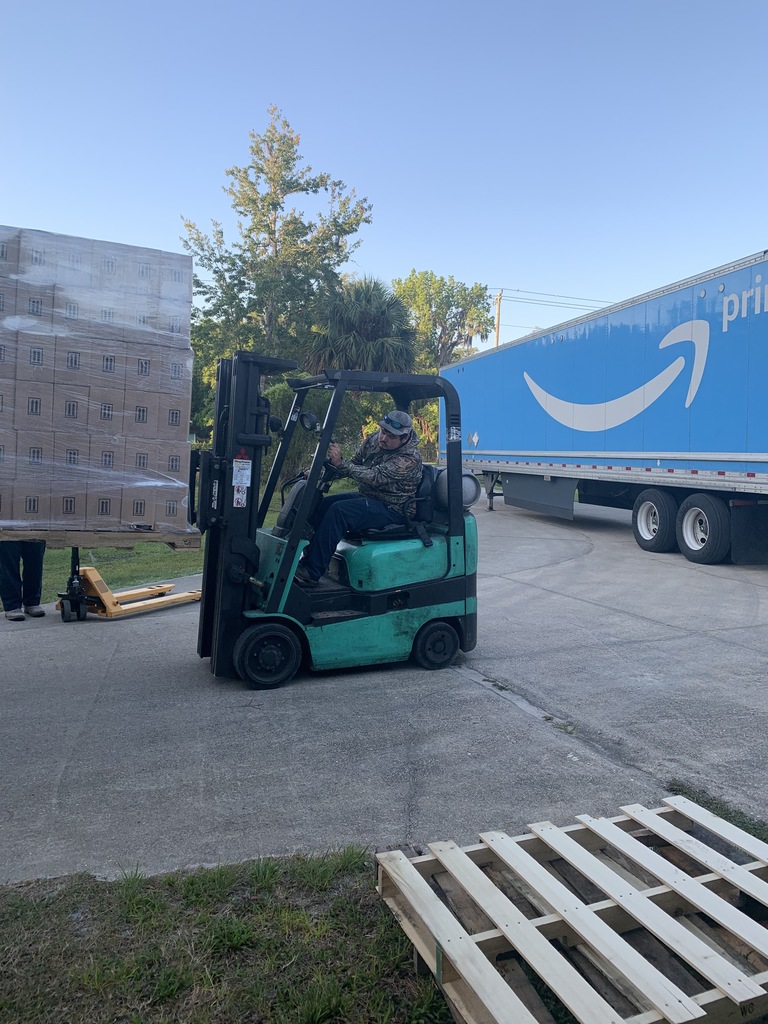 What an amazing accomplishment! We are so PROUD that three of our Putnam County students are the FIRST IN THE STATE, at the highschool level, to pass the NC3 Introduction to Mechatronics certification exam earning them each a certification. "We would like to congratulate the following Palatka High School students for passing the NC3 Introduction to Mechatronics certification exam. They are the first students to obtain this certification at the high school level for the State of Florida. These students have been in the Advanced Manufacturing program with Mr. Knutsen since the program launched in 2017-2018, and are currently in the Advanced Manufacturing 4 and Capstone class. Congratulations (from left to right) Derrick Davis, Micah Hall, and Anthony Ero. We are so proud of you and your accomplishment! Congratulations Mr. Knutsen on the success of your students and for passing their exam." #ProudtobePCSD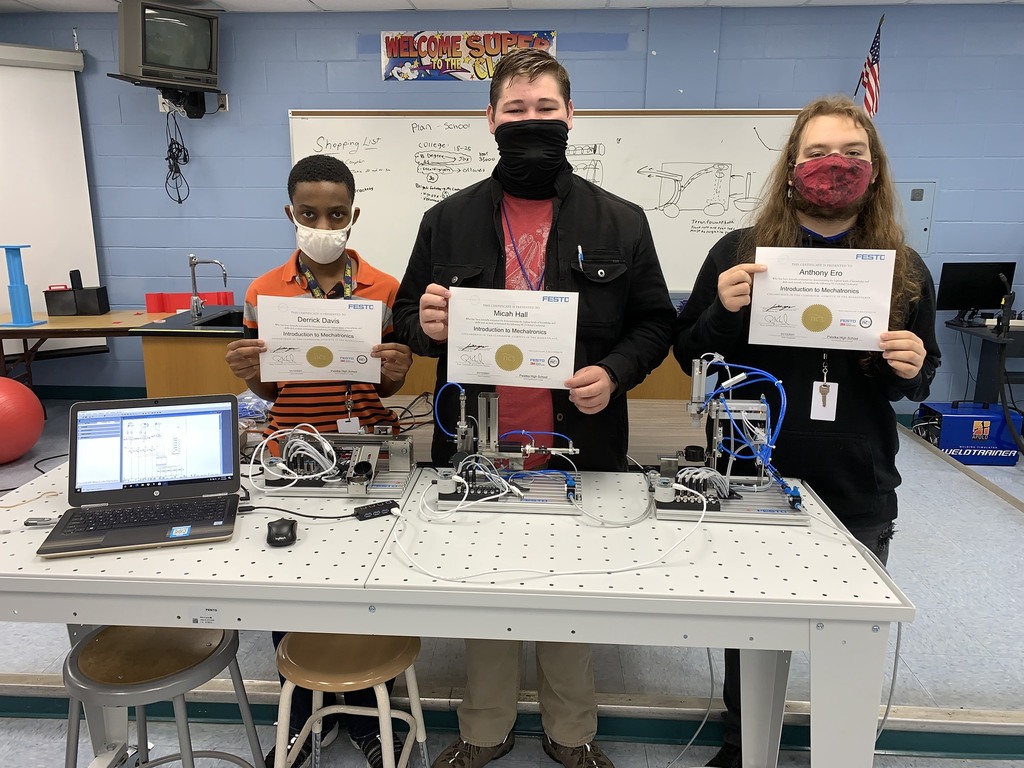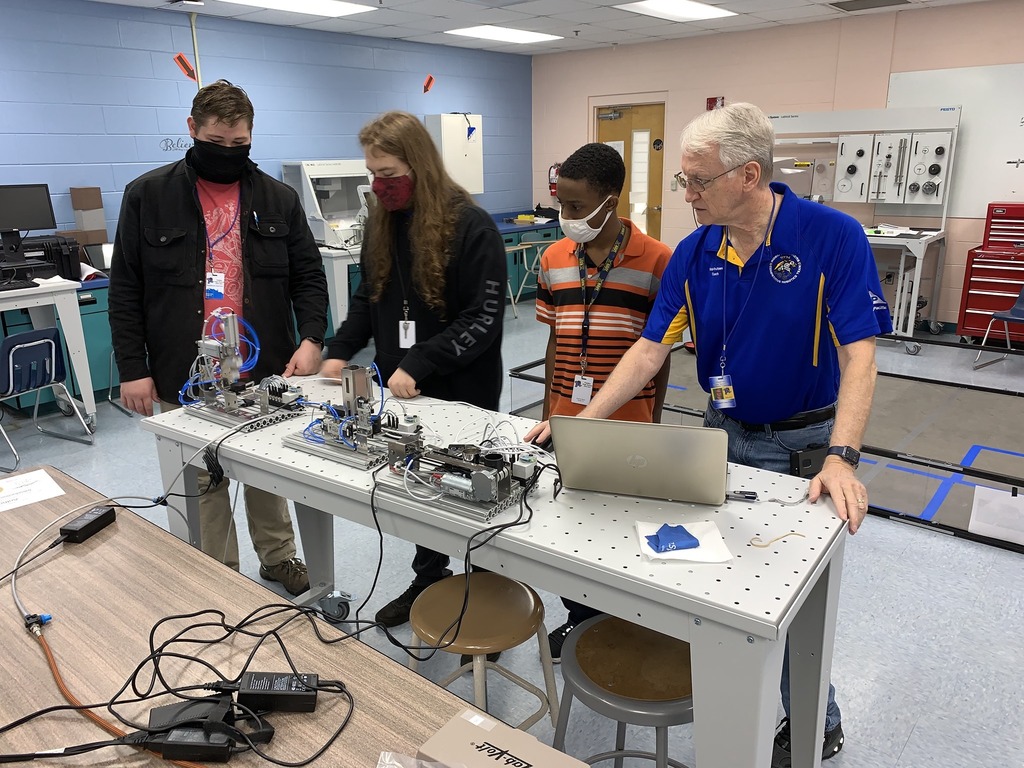 The safety and welfare of our students and staff are our highest priority. Today, December 9th 2020 at approximately 1:45PM, Jenkins Middle School was put on lockdown due to a report of a weapon being on campus. Law enforcement was notified and there was immediately a presence of several officers as well as district office staff. After a thorough investigation, it was determined that there was not a credible threat. If you have any questions or need further information, please do not hesitate to call us.

PARENTAL SUPPORT GROUP Discussion Topics: Mental Health Around the Holidays Supporting Our Students in a COVID Learning Environment Information on Local Resources Question & Answer Your questions and concerns discussed in a safe environment Meeting Time: Monday 11/23/2020 @ 5:00PM Meeting Location:
https://chsfl.zoom.us/j/93127308308?pwd=b1NWY05hTWJJWVRxYzZDRlJDMkhHUT09#success
Zoom ID: 931 2730 8308 Password: 308621

Wednesday November 11th at 5:30PM. This is a message from the Putnam County School District to inform you that we are closely monitoring TROPICAL STORM ETA as it makes it way to landfall. District offices and Schools will resume operations tomorrow morning and after-school extracurricular activities will resume as planned. Thank you