It's National Assistant Principals Week! We want to give a special shout out to our AMAZING Assistant Principals here in Putnam County. Thank you for everything you do to support our students, families, and staff! Browning-Pearce Elementary School - Cindy Bellamy Crescent City Jr-Sr High School - Aaron Gieselmen, Belinda Taylor, Michelle Tucker, and Tina Gilyard Interlachen Jr-Sr High School - John D. Thompson, Joy Eubanks, Maeghan Morris, and Stephanie Reed James A. Long Elementary School - Paula Adams Kelley Smith Elementary School - Cathy Oyster Mellon Learning Center - Tammie Valentine Melrose Elementary School - Joni Burnett Middleton-Burney Elementary School - Sharice Williams, and Yolanda Brady Ochwilla Elementary School - Ted Haengel Palatka Jr-Sr High School - Lamar Purifoy, Michael Chaires, Rodney Symonds, Tiffany Scranton Robert H. Jenkins, Jr. Elementary School - Chris Lee William D. Moseley Elementary School - Amber Symonds Q. I. Roberts Jr-Sr High School - Tammie Thornton #ProudtobePCSD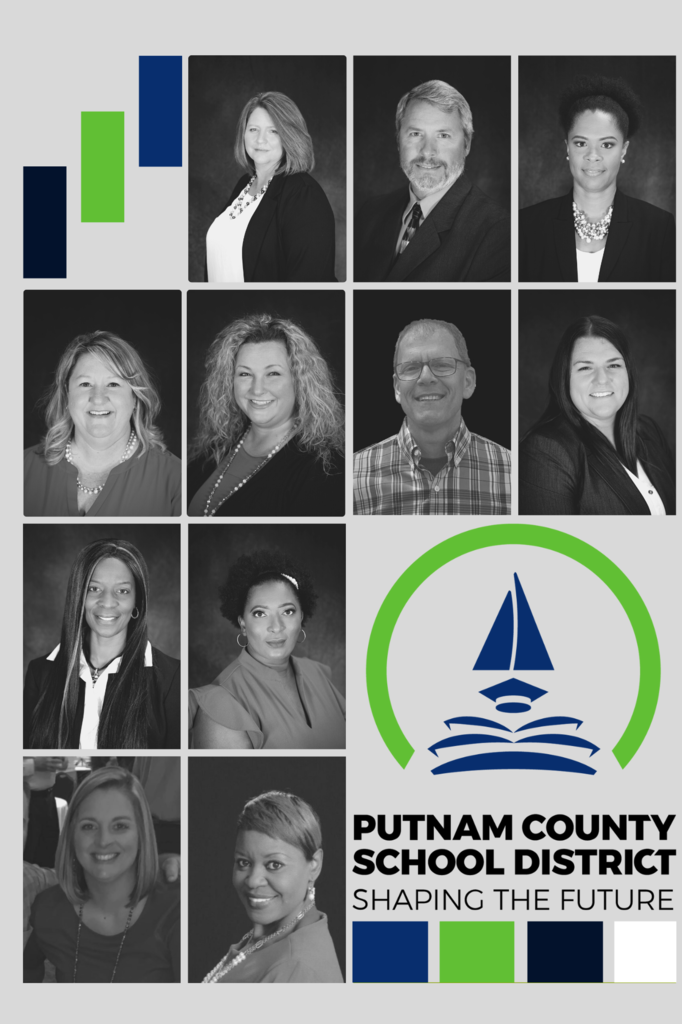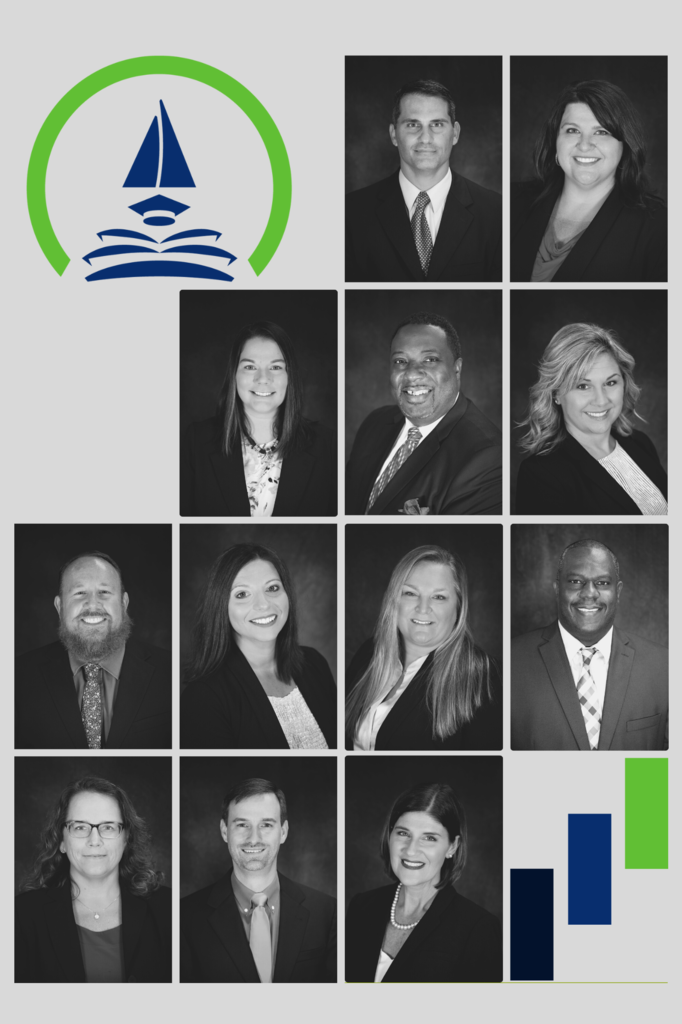 2022 PRODUCT OF PUTNAM Do you know someone who graduated from the Putnam County School District? Does he/she give back to Putnam County through work or volunteer activities? If your answer to these questions was 'YES' we would love for you to nominate the candidate for a 2022 Product of Putnam award! The 2022 Product of Putnam award recognizes individuals who graduated from the Putnam County School District and have given back to the Putnam County community. We will recognize individuals that work in fields including but not limited to the fields of healthcare, education, law enforcement, welding, industrial manufacturing, volunteers, government, entrepreneurs, and agriculture. ANYONE and EVERYONE that meets the above criteria will be considered including retirees. To nominate a candidate please follow the link below.
https://forms.gle/WBbudea3aMy4NkXr7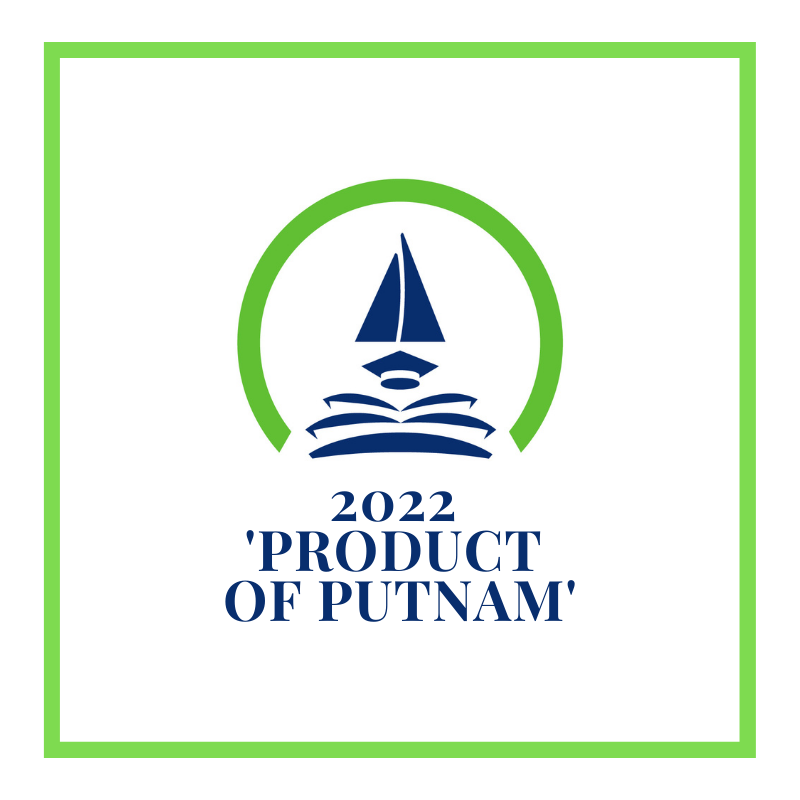 The Florida Heiken Mobile Eyecare Unit will be in Putnam County May 9-13, 2022, offering comprehensive eye exams and glasses to students who qualify. For your child to participate in this NO COST program, please apply online at
www.floridaheiken.org
by April 15, 2022.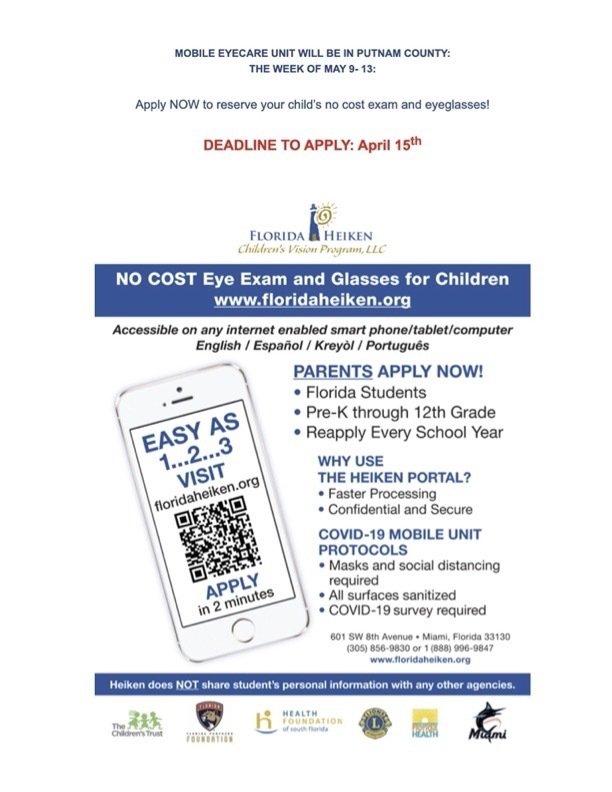 Enrollment is now open for Pre-Kindergarten for the upcoming school year. If you have a child turning 4 on or before September 1st, 2022, we would love for your child to join our Pre-K program to be better prepared for success in school! Call 386-312-4906 to reach PCSD Pre-K!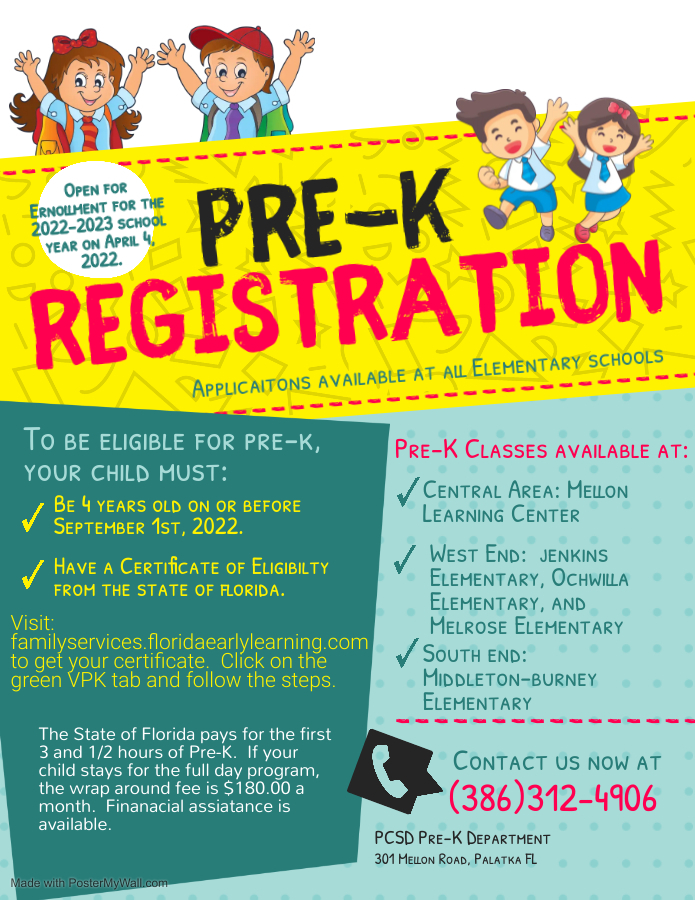 2022 PCSD Graduation Dates Announced!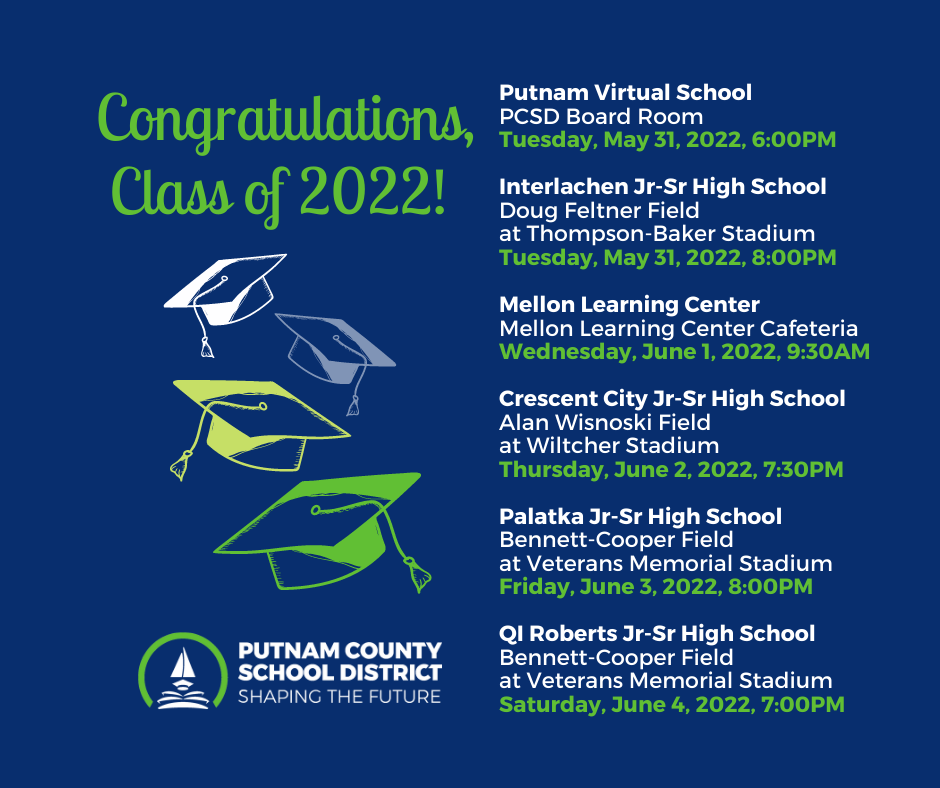 2021-2022 PCSD Title 1 Parent Survey Your input is an extremely vital component to how we serve you. Please fill out the survey (link below). English Survey: bit.ly/PCSD2022Survey Spanish Survey:
https://bit.ly/36J9kV1
#ProudtobePCSD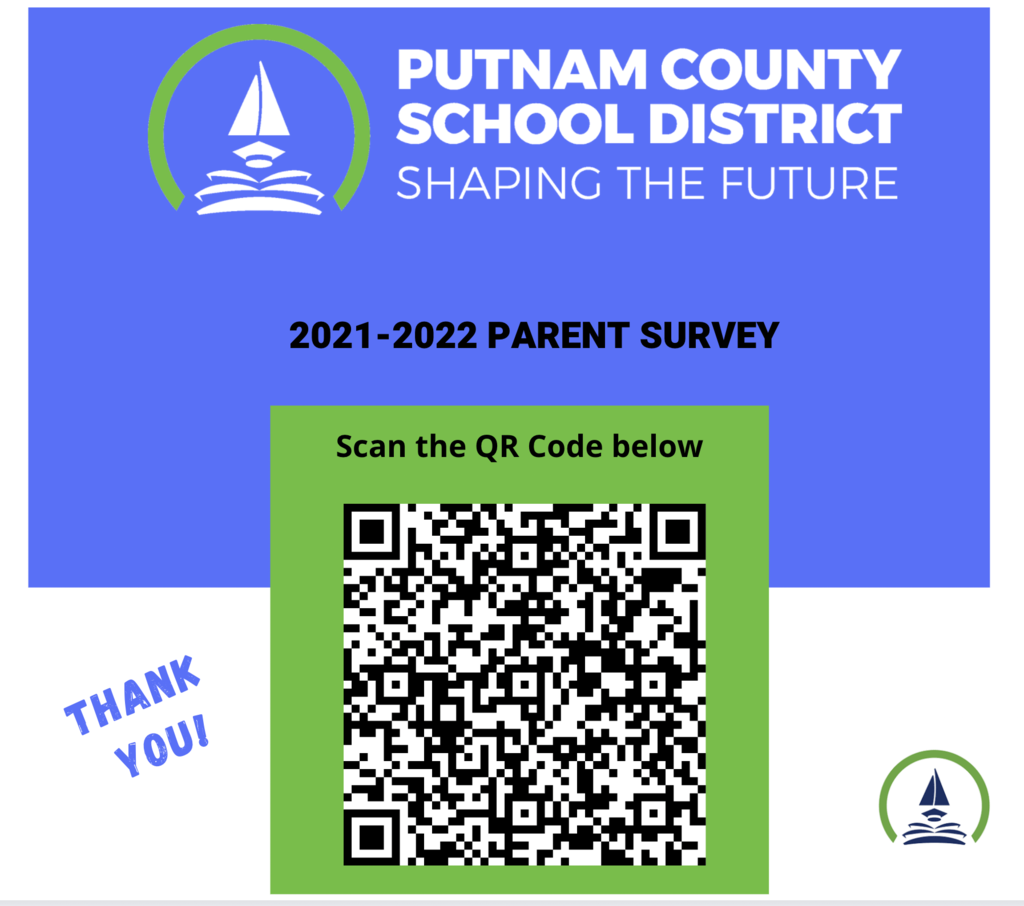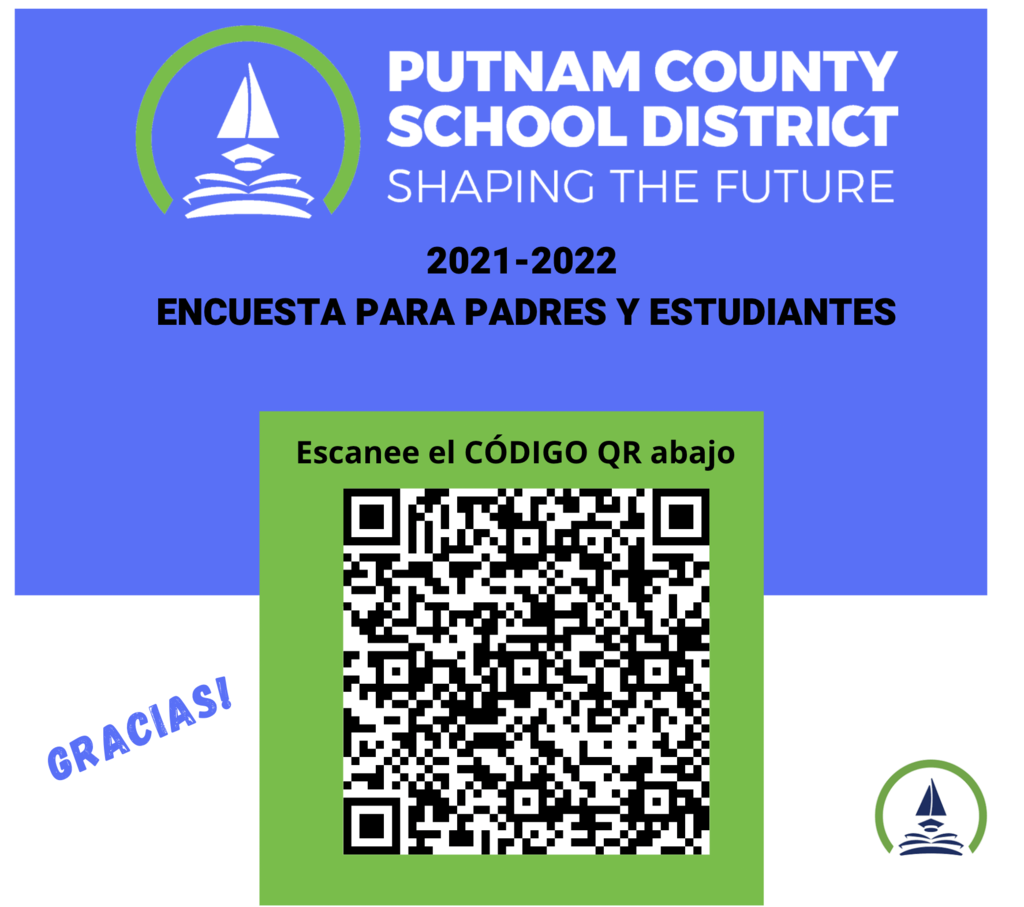 2022 Putnam County School District Elementary Testing Calendar Visit FSAASSESSMENTS.ORG for more information about the tests. #ProudtobePCSD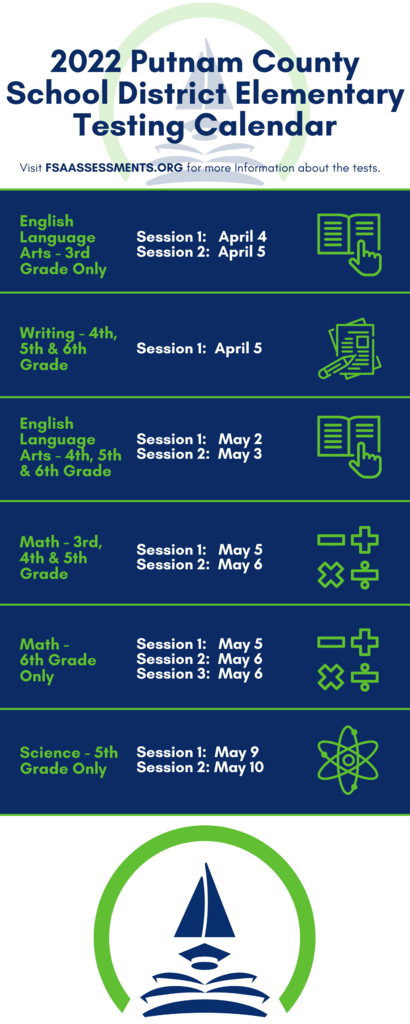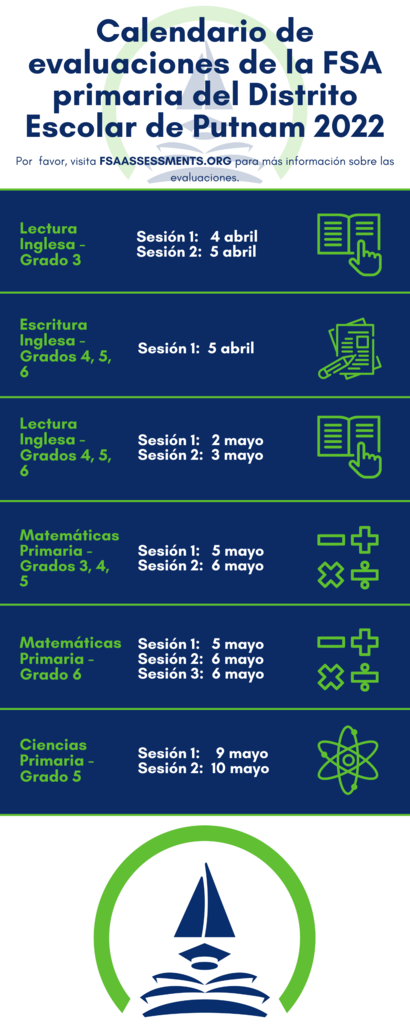 2022 Putnam County School District Secondary Testing Calendar Visit FSAASSESSMENTS.ORG for more information about the tests. #ProudtobePCSD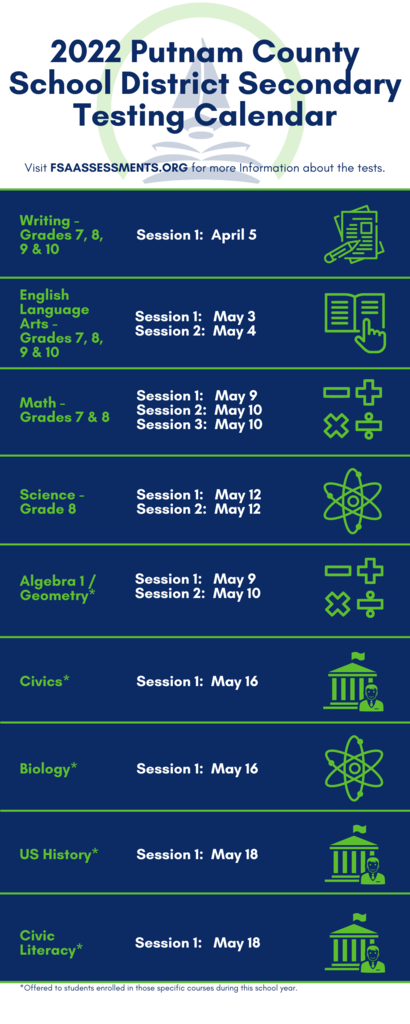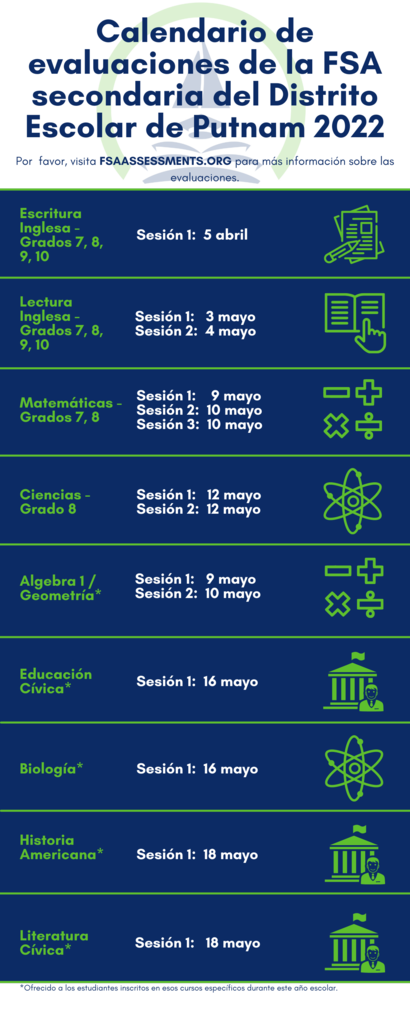 PCSD Pre-K took over the Putnam County Fair! Student Leaders divided the Pre-K classes into groups and took them around to each exhibit area of the fair. Special THANK YOU to Vulcan Materials Company for making this day possible! Link pictures here:
https://bit.ly/3it8Jth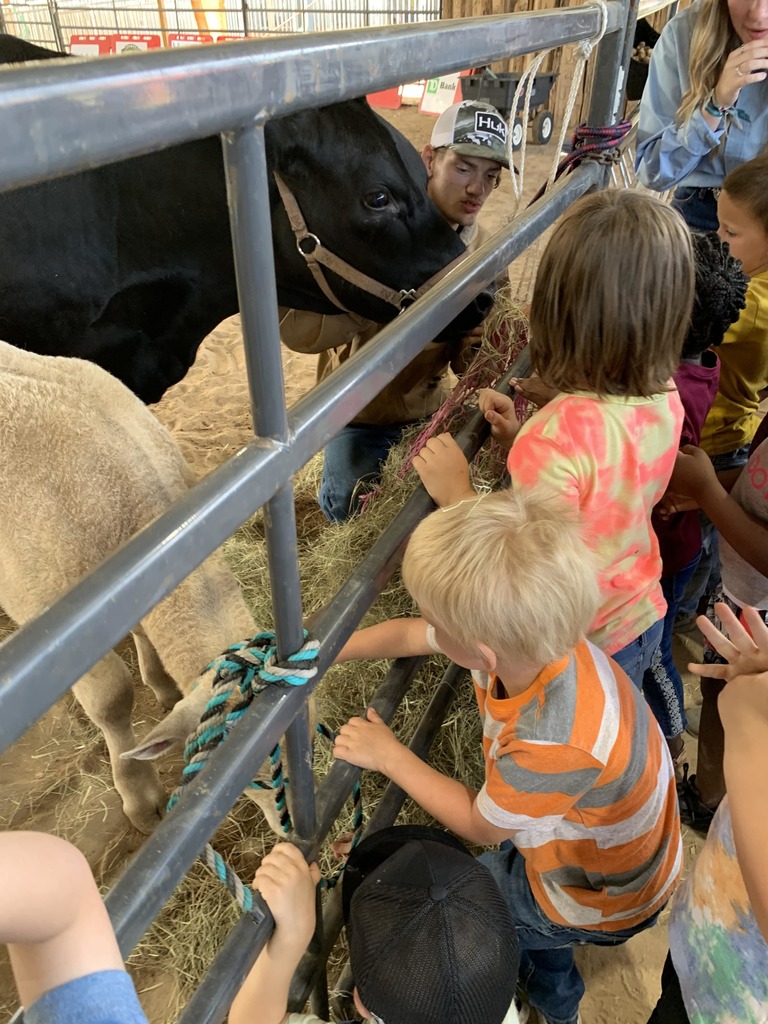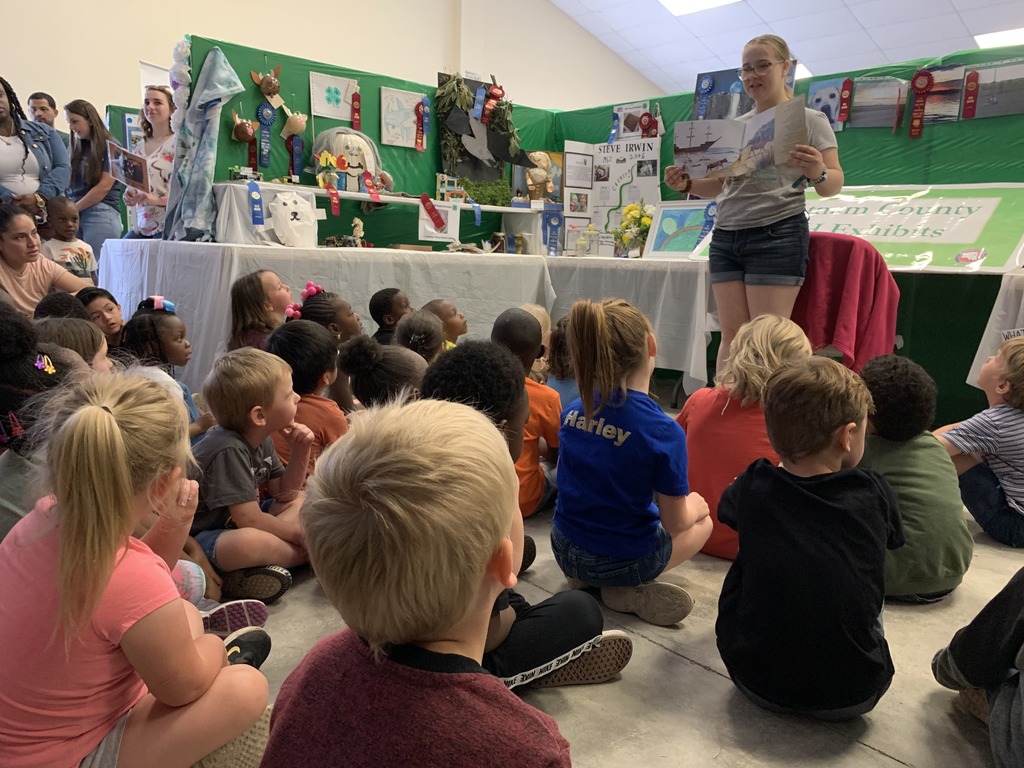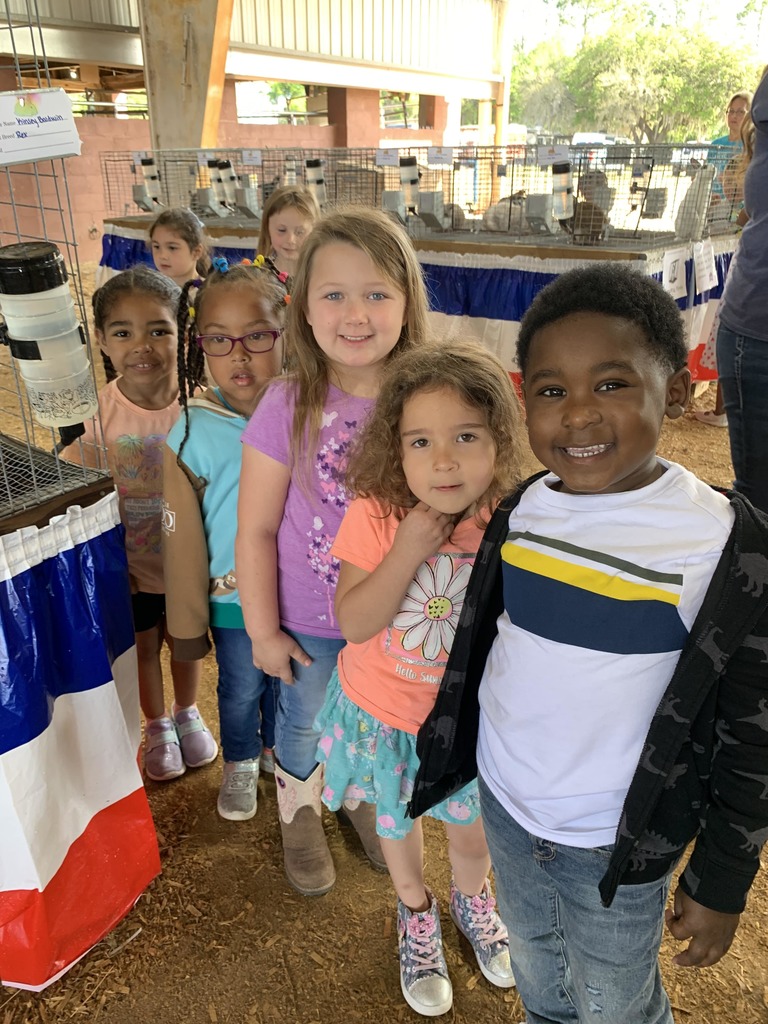 Please join us for our March PIDAC Meeting on Wednesday, March 23 @ 10AM The meeting will be held in the C.L. Overturf Jr. District Center cafeteria. The 21st Century Program will present information about the program and needs your input! #ProudtobePCSD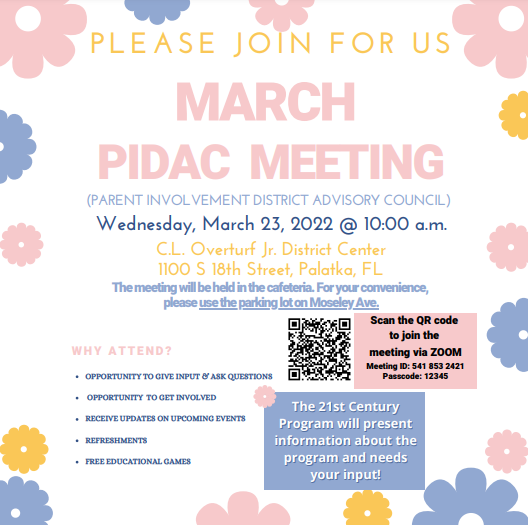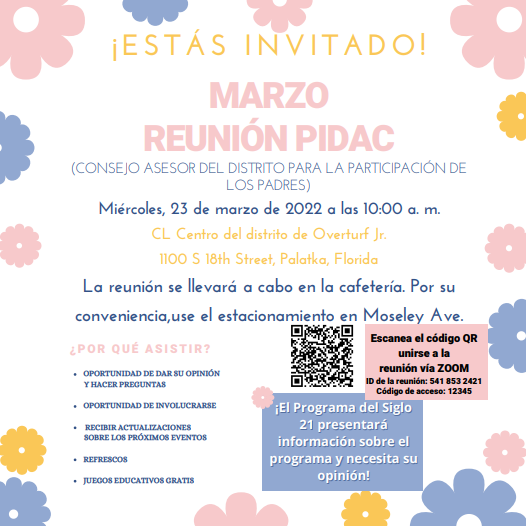 Dr. Surrency shares press release regarding rivalry football game between PJSHS and SAHS.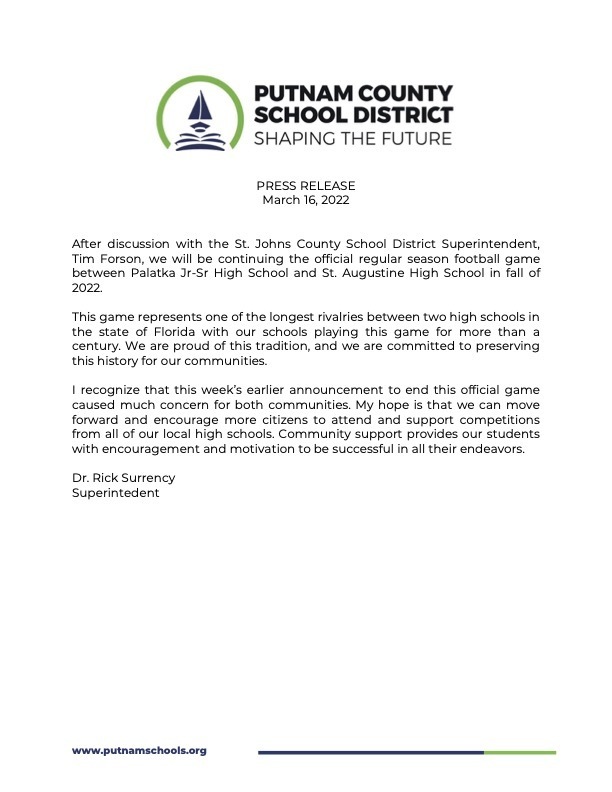 Schools will be closed Monday, March 14th - Friday, March 18th for SPRING BREAK! 🌷🌻🌴🌞 The District Office will be open if you need any assistance. Enjoy your break, and we'll see you back on Monday, March 21st!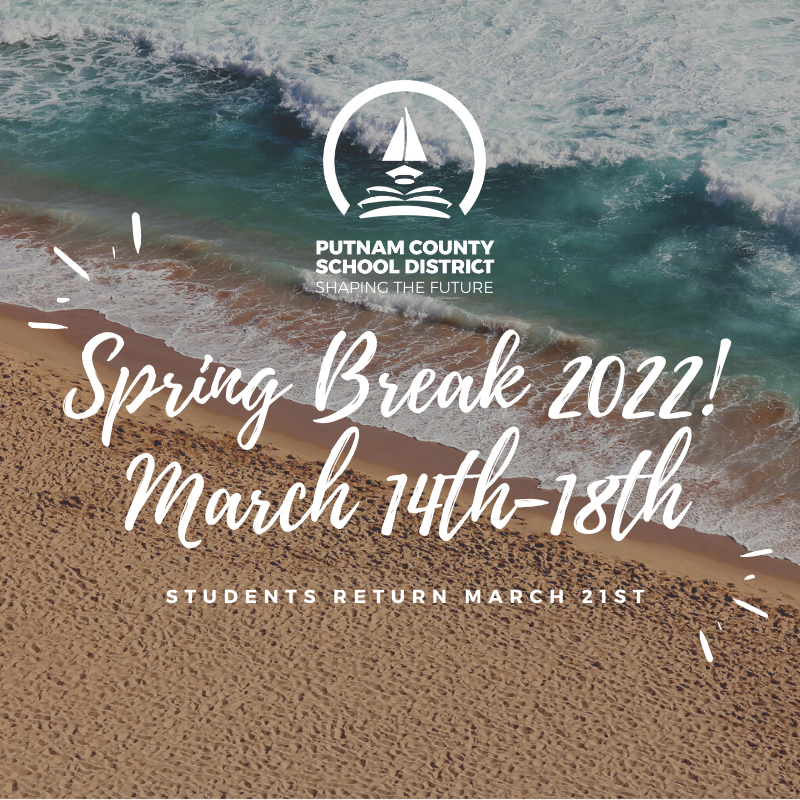 Former Student Spotlight: Carlie Drew PJSHS Carlie Drew is a 2021 graduate of Palatka High School. Carlie was part of the Automotive program at PHS under David Garison. Carlie says, "Mr. Garison sold me on the automotive program by getting my attention at Open House in 8th grade to show me the automotive shop. He told me that being in his program would make me independent and not easily taken advantage of in the automotive industry because I am female. He was patient and understanding towards my initial lack of knowledge and small stature. He found areas that worked toward my strengths like being the lead on projects." Carlie also thought the automotive class would help her with her future plans at the time, to be an aerospace engineer. Although Carlie's future plans have changed, the value of what she learned in the program will never be forgotten as she explains, "Being in the program has taught me to communicate with people who have different skill sets and how to work in a predominantly male environment." These skills will be important in what Carlie has planned for her future. She is currently a student at Embry-Riddle Aeronautical University and she hopes one day to be an officer in the army. She plans to earn a degree in Global Conflict Studies while she is part of the ROTC program at ERAU. Carlie's advice to students, "Explore your choices and step outside your comfort zone. I wasn't planning on certifying or doing more than one year of automotive, but I ended up earning 6 certifications and was a program completer. This gave me the confidence to try another program, JROTC, and I fell in love with that program. I attribute my leadership skills, my willingness to try new things, and my confidence to succeed in any situation to my time in automotive."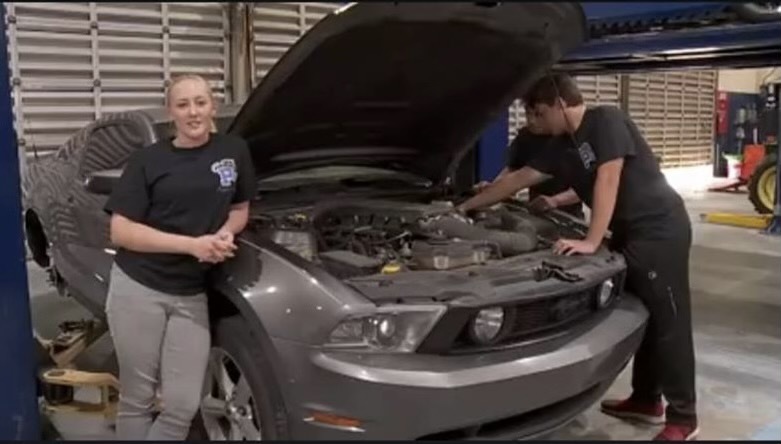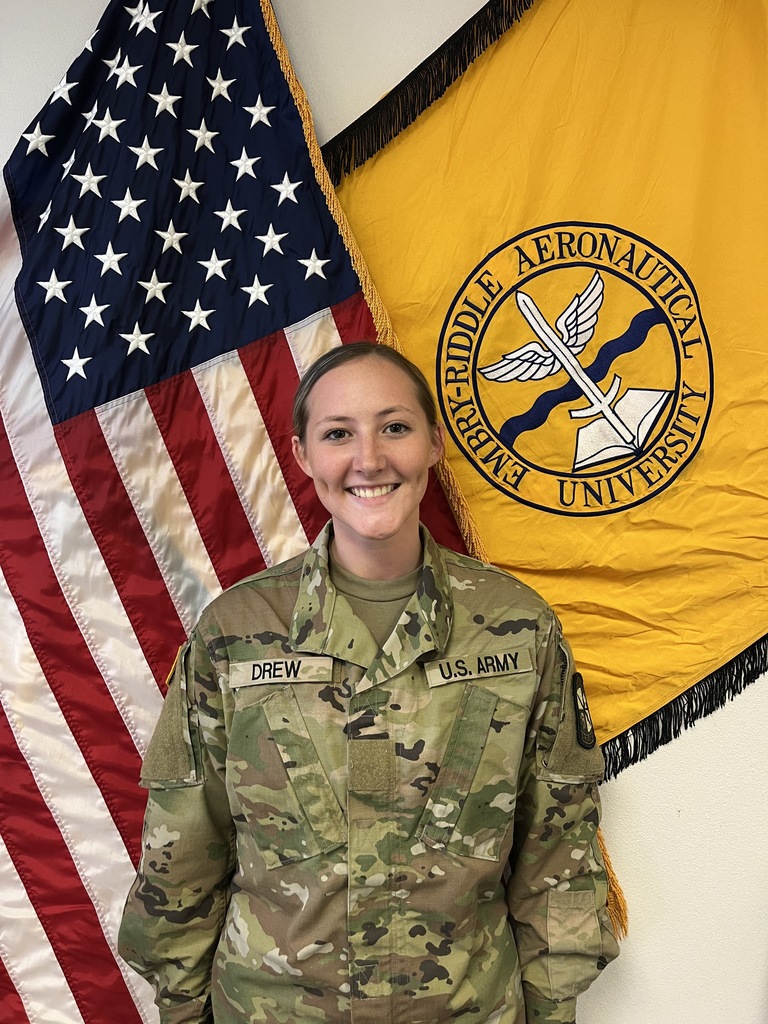 Happy International Women's Day to all the exceptional women making a difference in the Putnam County School District and our community! You are leading the way in inspiring a brighter future for our youth. Here's to all the women, everywhere!⁠ #ProudtobePCSD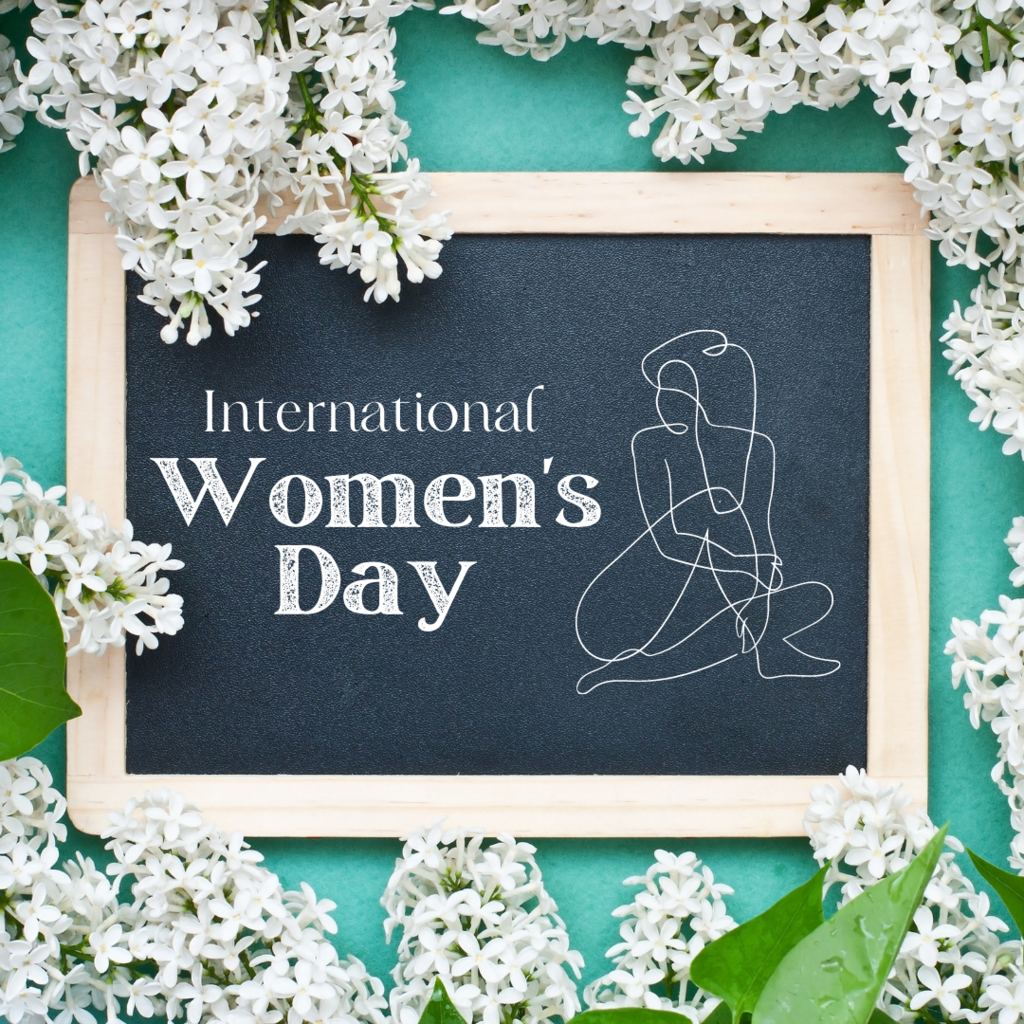 A meeting was held today to problem solve and improve coordinated efforts of those who are combatting the recent incidents of violence in our community. PCSD & PJSHS leaders met with representatives from PPD, PCSO, and the State Attorney's Office. #ProudtobePCSD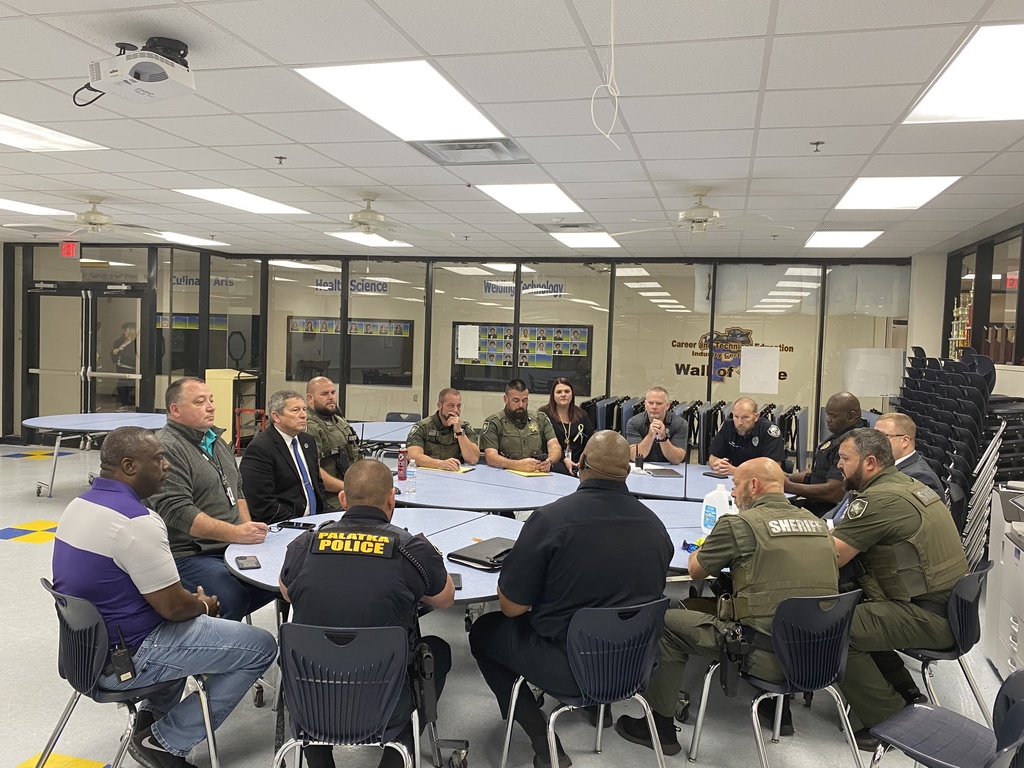 Former Student Spotlight: Trevor Carnes PJSHS Trever Carnes is a 1998 graduate of Palatka High School. While at Palatka High School, he was part of the automotive program in 10th through 12th grade with teacher Frank Santana. Trever says, "Being in the automotive program led me down the path to wanting to be an engineer so I would have the opportunity to hopefully address design flaws in automobile design. However, during engineering school I ended up finding my passion in materials science which led me to where I am now." Now, Trever is a Lead Engineer and Lab Engineer with Energy to Power Solutions where he has worked for the last 13 years. Trever graduated from Florida State University with a Master of Science focused on Mechanical Engineering. He began his career supporting government entities like the United States Airforce and NASA designing, fabricating, assembling, and testing superconducting magnets and much more. At his current position, Trever is managing multiple engineering projects where he is required to maintain budgets, order materials, make sure his team meets deadlines, produce testing reports throughout the duration of a project, and final reports once a project is completed. Trever remembers Mr. Santana fondly, "He was always in a good mood and provided a positive influence for any challenges we faced during class." Trever likes to run his team the same way these days. Trever's advice for students, "Don't be afraid to do whatever it is you find interesting. You never know where it will lead. As the saying goes, if you do what you love, then you will love what you do."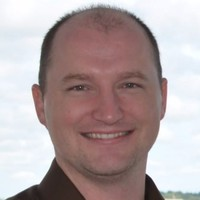 CALL FOR INTERVIEWS! HISTORY OF PUTNAM COUNTY SCHOOLING DESEGREGATION: 1954-1972 Were you involved in Putnam County's education system from 1954 - 1972? We want to hear your story! The Samuel Proctor Oral History Program will be conducting interviews with educators, administrators, students, parents, and community members. Contact Dr. Rebekah Cordova by email at
[email protected]
or by phone at (303) 246-4331 to set up an interview to share your stories.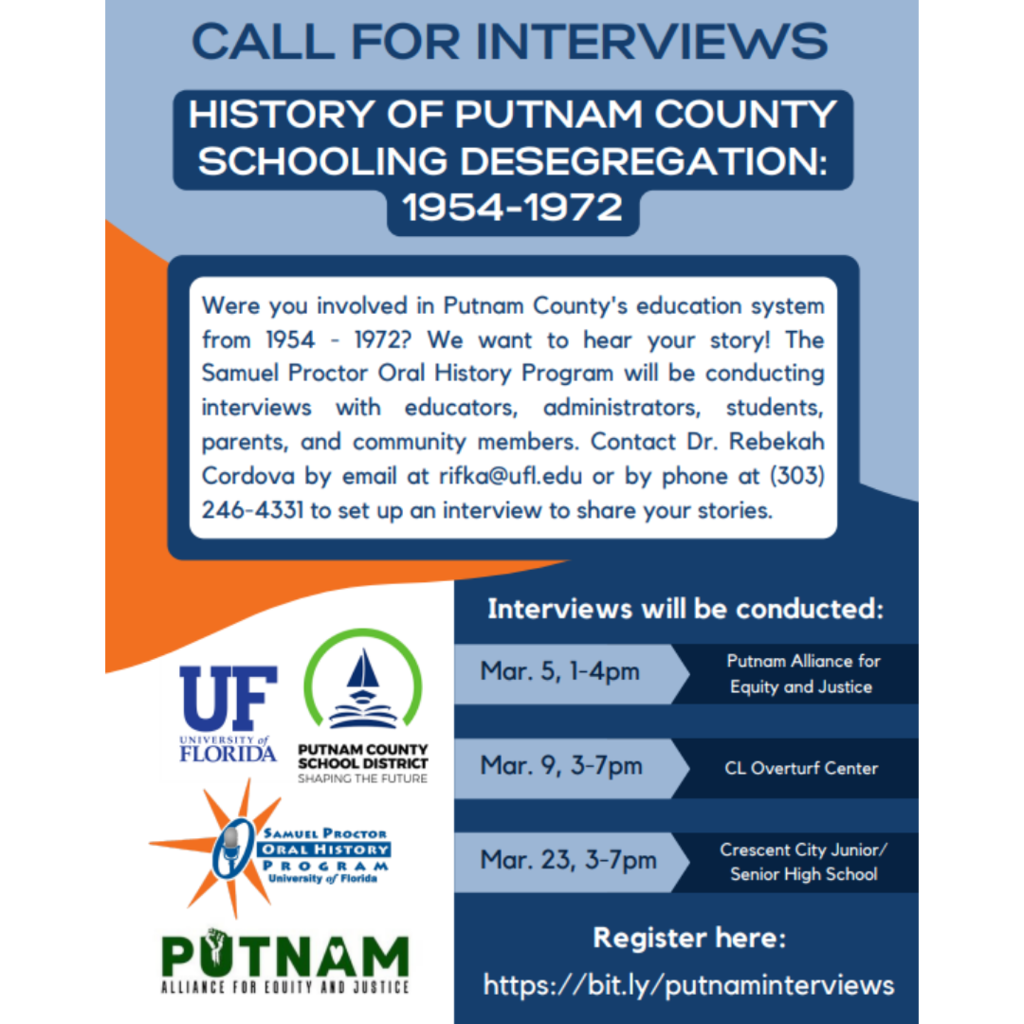 Former Student Spotlight: Palatka High Brittany Gilger/Agriculture Brittany Gilger is a 2016 graduate of Palatka High School. While at Palatka High, Brittany participated in the Agriculture CTE program under Mr. Brown, Mr. Rhoden, and Mr. Lungren, but she says her passion for agriculture was sparked in middle school when she had Sally Becker Herrington as a teacher. During her time in PHS agriculture, Brittany earned the Agriculture Technology certification. Also, Brittany completed her AA degree in Business Management while she was a student at PHS and she highly recommends students try dual enrollment, as she says, "I would encourage anyone who has the opportunity to do dual enrollment to do so! It is a great investment in your future!" Since she had finished her AA, Brittany was easily able to go straight to the University of Florida where she graduated in 2018 with a Bachelor's Degree in Agriculture Education and Communications and a minor in Leadership Development. She decided on this major and minor because of her agriculture CTE classes, as she explains, "I knew I wanted to help youth develop the passion for agriculture and leadership that I have." Now, Brittany has her dream job as a 4-H Youth Development Educator for the Purdue Extension where she lives in Indiana with her husband and young son. Brittany says, "My CTE program in middle and high school helped me to gain leadership, public speaking skills, and the love for agriculture that not only helped me get my current position, but also helps me do my job every single day."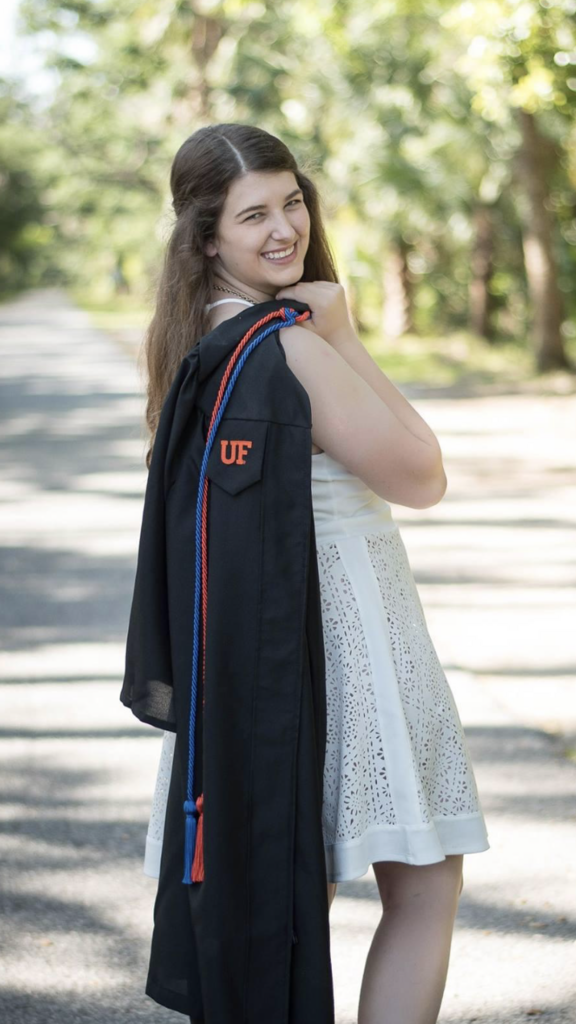 Brandon Wellington is a 2015 graduate of Palatka High School. While in school, Brandon was part of the welding program at PHS under Mr. Brewer and then the current teacher, Levi Bennett. Brandon explained, "Being in the program truly helped me as a teenager because I was held to a higher standard of safety and skill being in the welding shop at age 15-18. In this program, I was taught workplace etiquette as well as the skill of welding." Interestingly, Brandon now works as a small business manager, but his welding skills come into play in his new favorite hobby, glass blowing. As he explains, "I have found an interest in glass blowing which I can actually translate a lot of welding knowledge to, and it has allowed me to express myself by creating art." Brandon credits his two welding instructors with instilling in him the ability to admit to and fix mistakes, to have confidence in his abilities, and how small things matter the most to the people around you. For example, he said, "Mr. Bennett was an amazing leader and teacher. His love for students was strong! I even remember that he came all the way to St. Augustine to watch me practice BMX. That meant a lot to me." Brandon's advice for students is to make choosing a career and setting goals for the future a top priority. He says, "Explore your options and be sure to take advantage of any and every learning opportunity."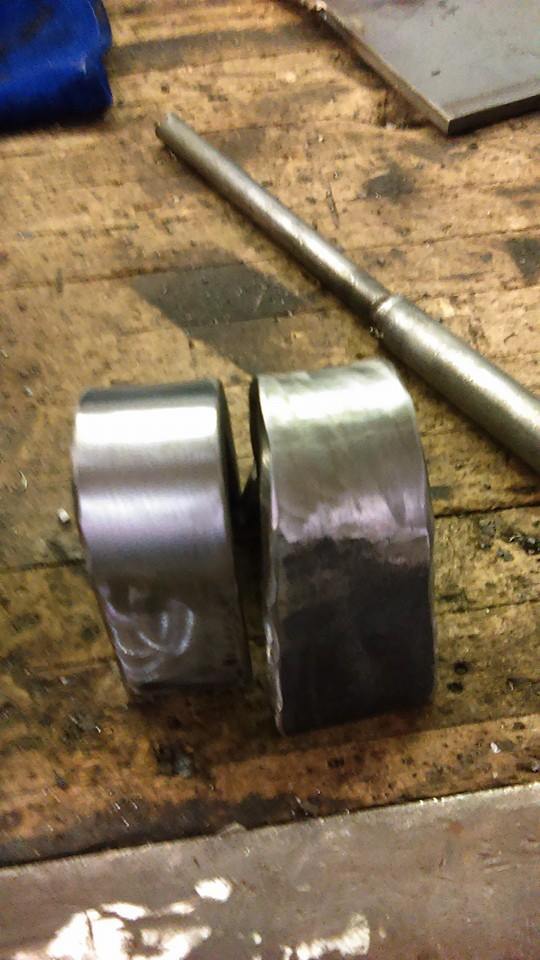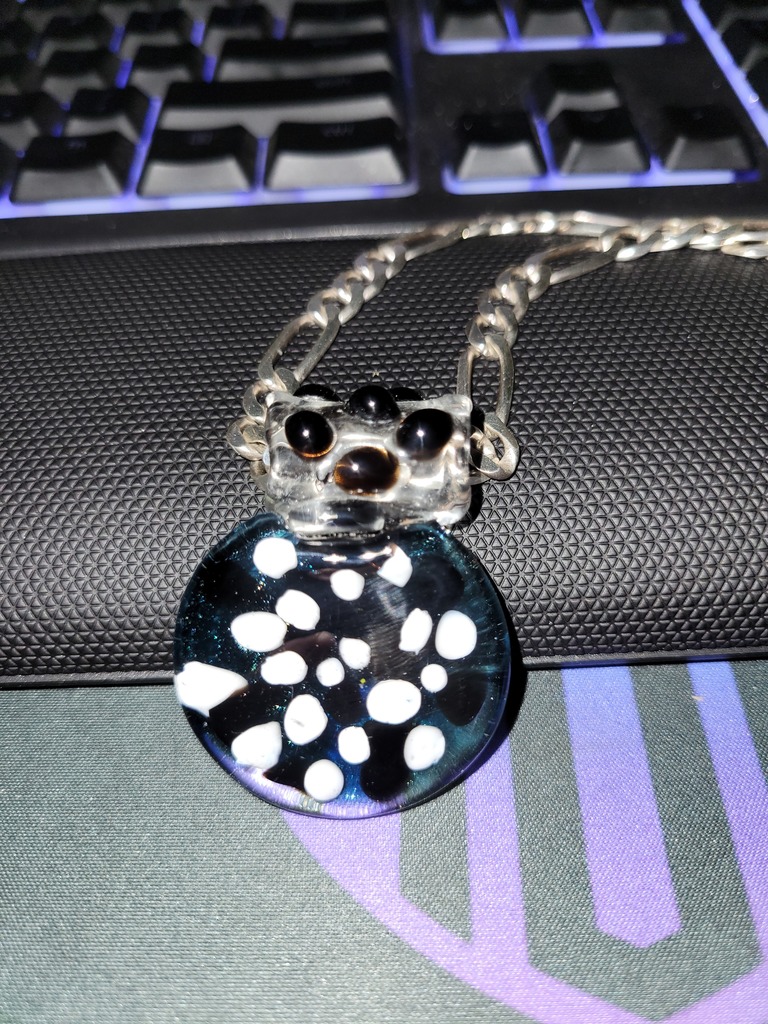 PCSD School Counselors are shaping the futures of our students- we are grateful for their constant dedication to our students and families! #schoolcounselingweek #proudtobePCSD