October is National Principal Appreciation Month! Today we are honoring Tony Benford from William D. Moseley Elementary School. When asked what his favorite thing about being a principal was he responded: "My favorite thing about being principal is the people that I have the privilege of serving." #ProudtobePCSD #ThankAPrincipal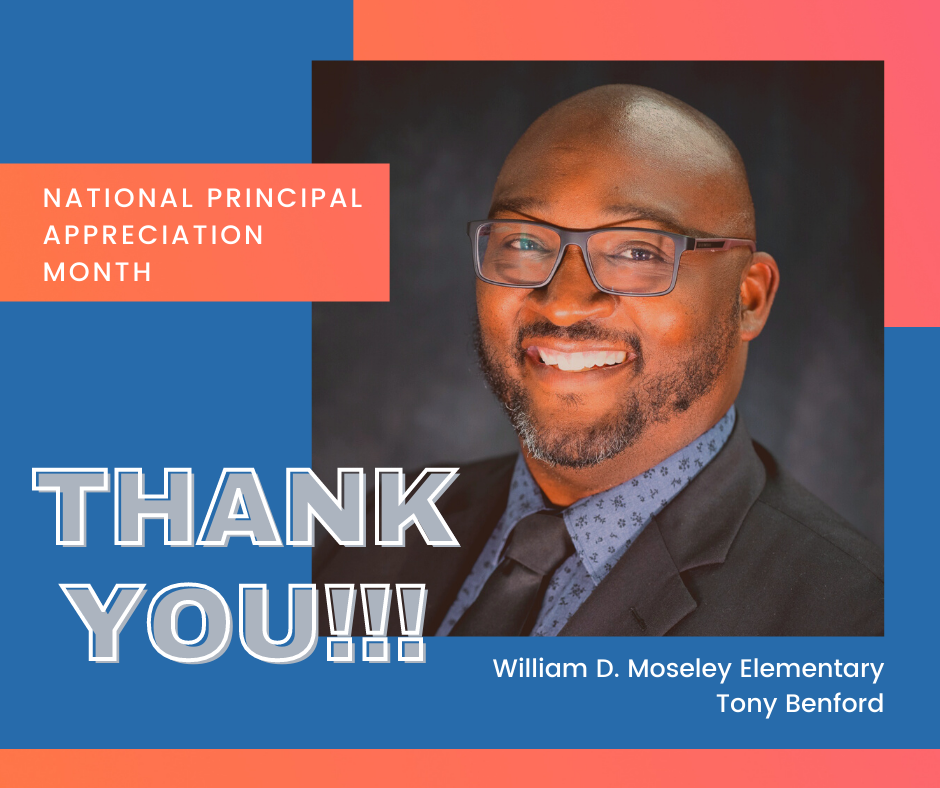 October is National Principal Appreciation Month! Today we are honoring Diana Drew from Robert H. Jenkins Middle School. When asked what her favorite thing about being a principal was she responded: "My favorite thing about being a principal is when I see a former student and hear about the great things he or she is accomplishing. It's a great feeling knowing that I was a part of the educational process that allowed for success!" #ProudtobePCSD #ThankAPrincipal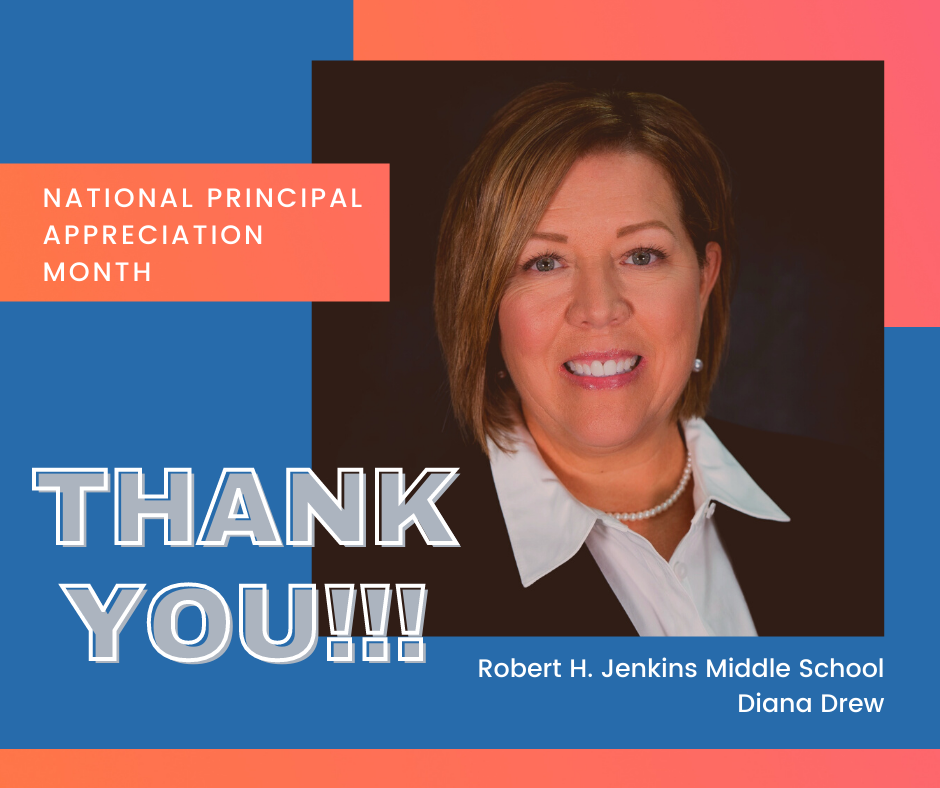 Superintendent Surrency led a panel discussion with superintendents from around the nation about the 'Reopening of Schools During the Pandemic'. Fellow superintendents from Oklahoma and Texas joined Superintendent Surrency on the panel. #ProudtobePCSD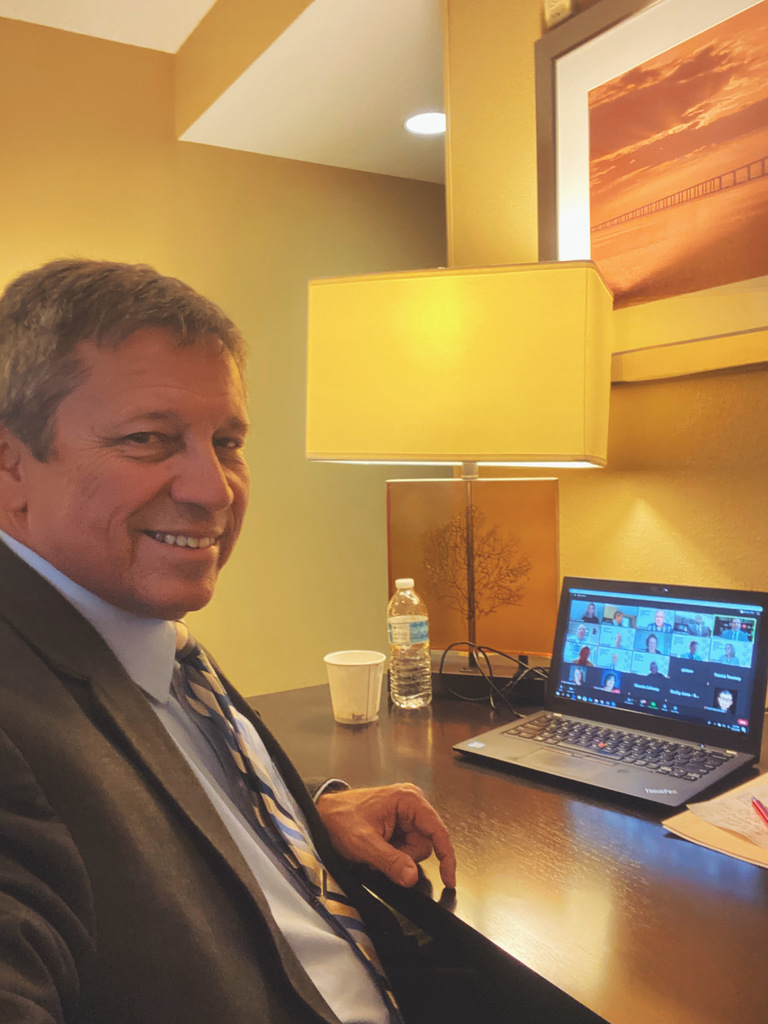 🍎 #WhyITeachWednesday | Nancy Richardson (FL) wrote: "I started subbing as a means to pick and choose the days I worked. My first sub job was as a paraprofessional for Interlachen Elementary School. I worked from the first day until the week before Thanksgiving and learned so much from my experience. I realized how much I love being around the kids and teaching them new things. It felt really good to watch them grow as students and expand their knowledge. Every day I left school with something new that I learned. It really warmed my heart when a student told me how much they enjoyed having me as their teacher." #ShareYourStory #EveryDayCounts #ProudtobePCSD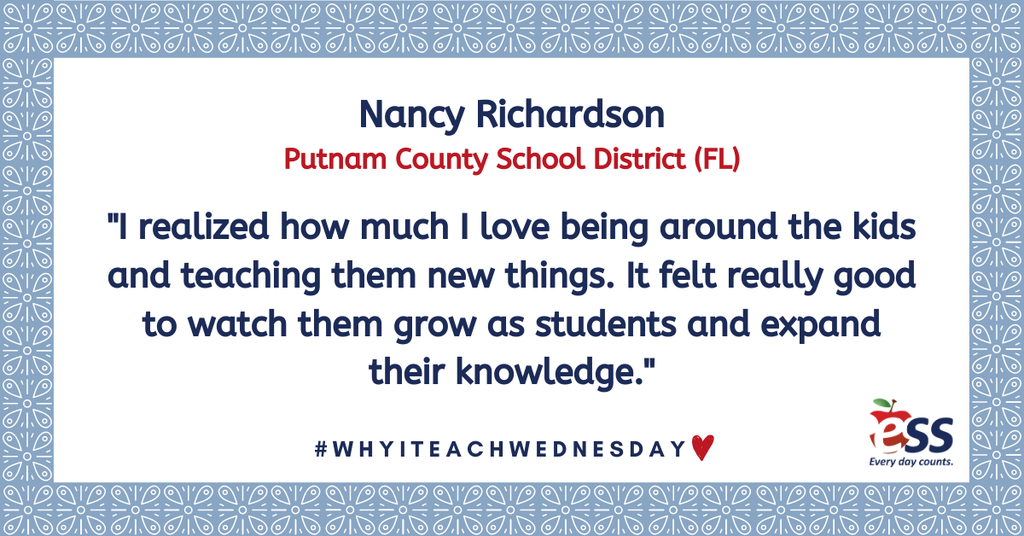 Thank you BPES families, community partners, East Palatka Volunteer Fire Department, and Island Doctors! "Our hydrated bears are so very grateful for the water bottles this week! PARENTS-we encouraged all students to take their water bottles home to be washed today. Thank you for helping keep up with these extra school supplies to be sure they are clean and brought to school every day."-BrowningPearceElementarySchool #ProudtobePCSD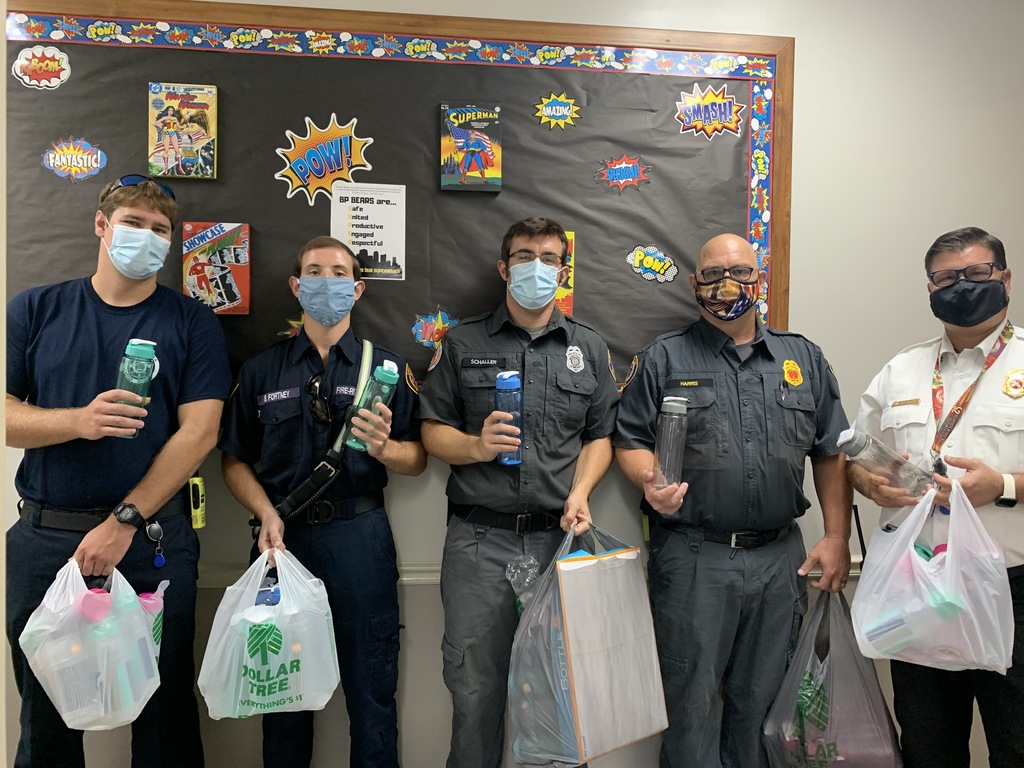 Rick and Kona Ice are helping our local schools raise money... One shaved ice at a time. Since August 2016, the Kona Ice truck has raised almost $40,000 for Putnam County schools. The fundraising process begins when students bring money to school to pay for a Kona shaved ice. Then, a percent of sales go back to the school. Our students and teachers absolutely love having the Kona Ice truck pull up to the school! It was certainly a hit today at the District office! Thank you Rick and Kona Ice for your support of our schools and our community! #ProudtobePCSD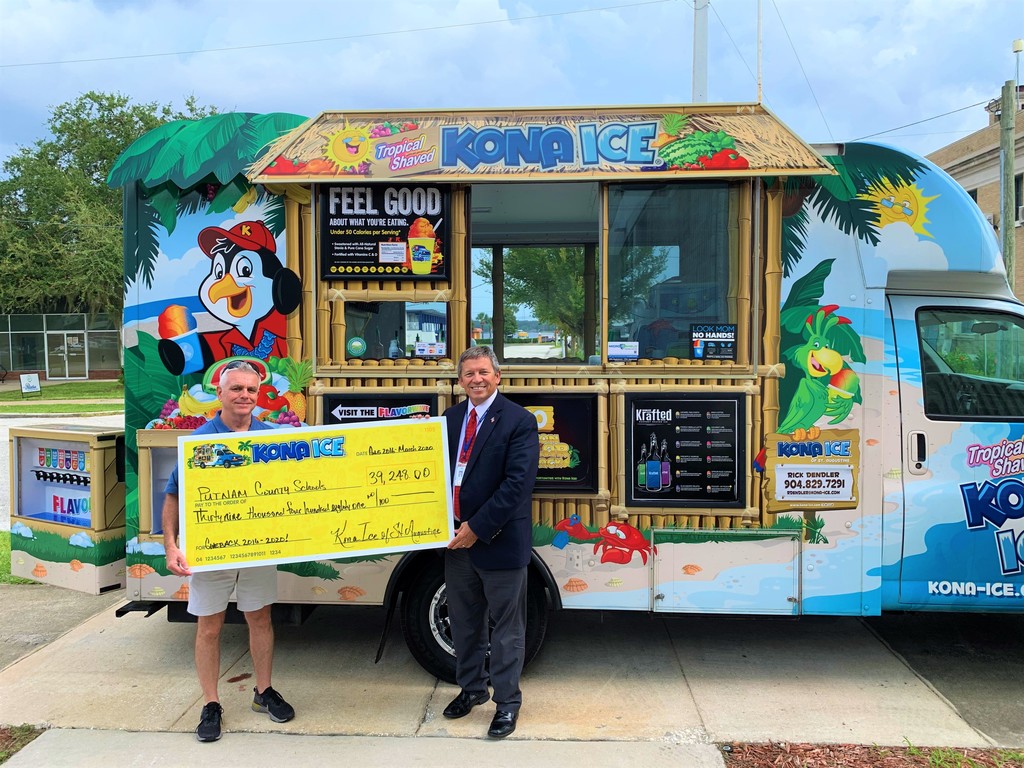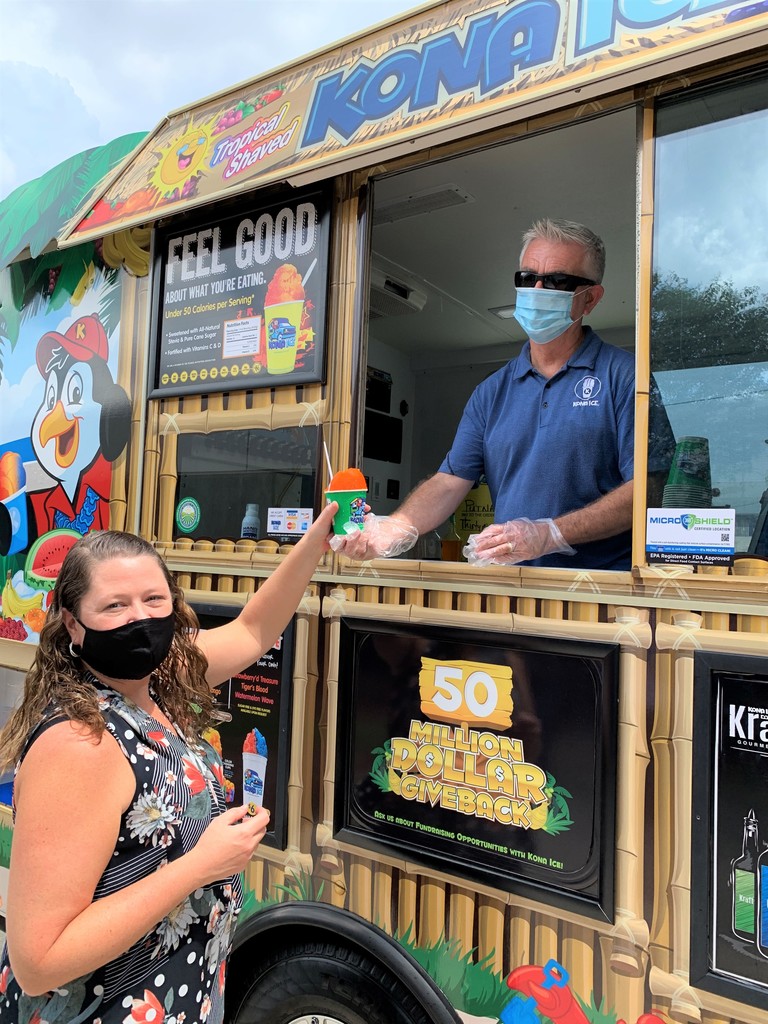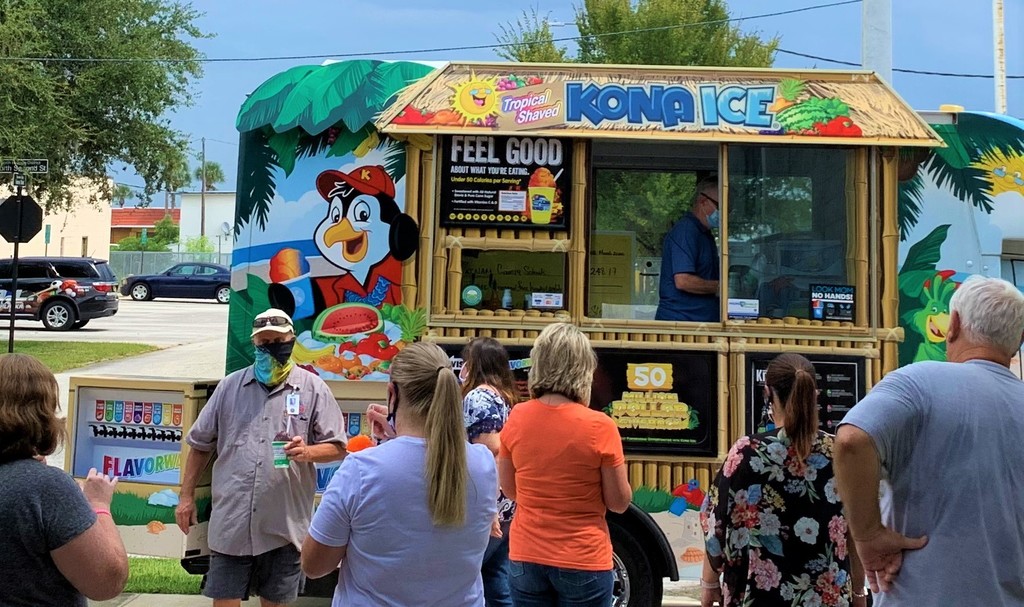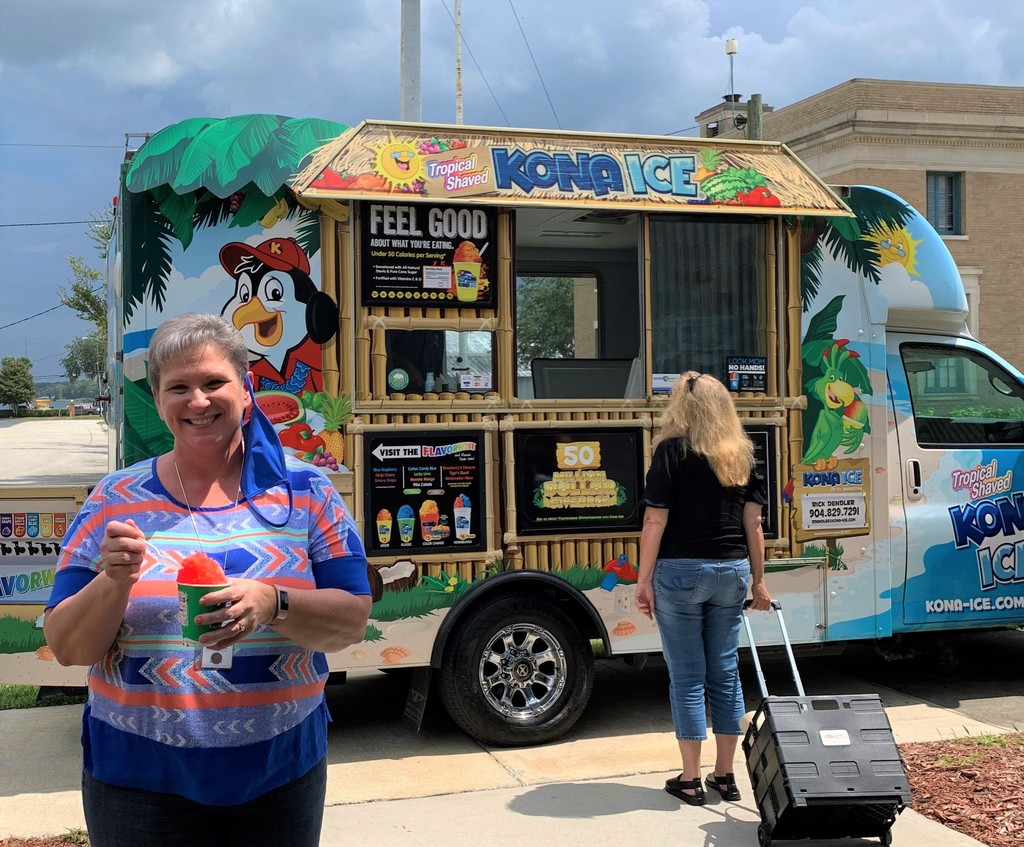 Q.I. Roberts Jr-Sr High School's Mr. Johnson is setting up their new disinfectant fogger in the cafeteria. "Our measures for cleaning and disinfecting the school are succeeding because of his hard work and that of his team." We want to thank ALL of our custodial staff members that are taking every measure to keep our schools clean, and our staff and students safe. THANK YOU! #ProudtobePCSD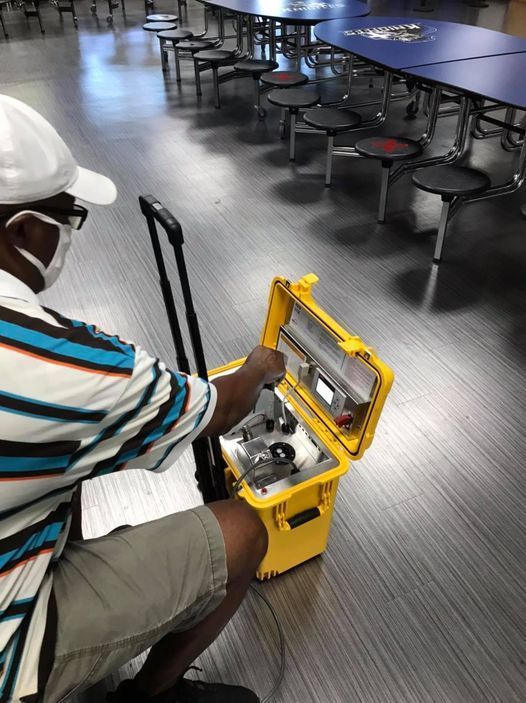 We completed our FIRST WEEK back and our students did awesome! Our Superintendent and School Administrators are so impressed with how well our Option 1: Brick and Mortar students are adjusting to new school normals. They were very grateful for our Option 2: PCSD Digital learners, who remained patient as we worked through the "first week" technical glitches. To our students, parents, teachers, and staff... THANK YOU! See our THANK YOU video on our Facebook page here:
https://www.facebook.com/PutnamCountySchoolsFL/videos/787018645404351
#ProudtobePCSD

It's that time of year again for the Putnam County School District's New Teacher Summer Institute! This morning the New Teacher Summer Institute began with PCSD's fabulous new staff members coming in to pick up bags of teacher goodies, individually packed breakfast items, and cupcakes. The New Teacher Institute officially kicked off in a virtually session with a warm welcome from our Superintendent of Schools, Rick Surrency. We are SO PROUD to have these educators in our classrooms! #ProudtobePCSD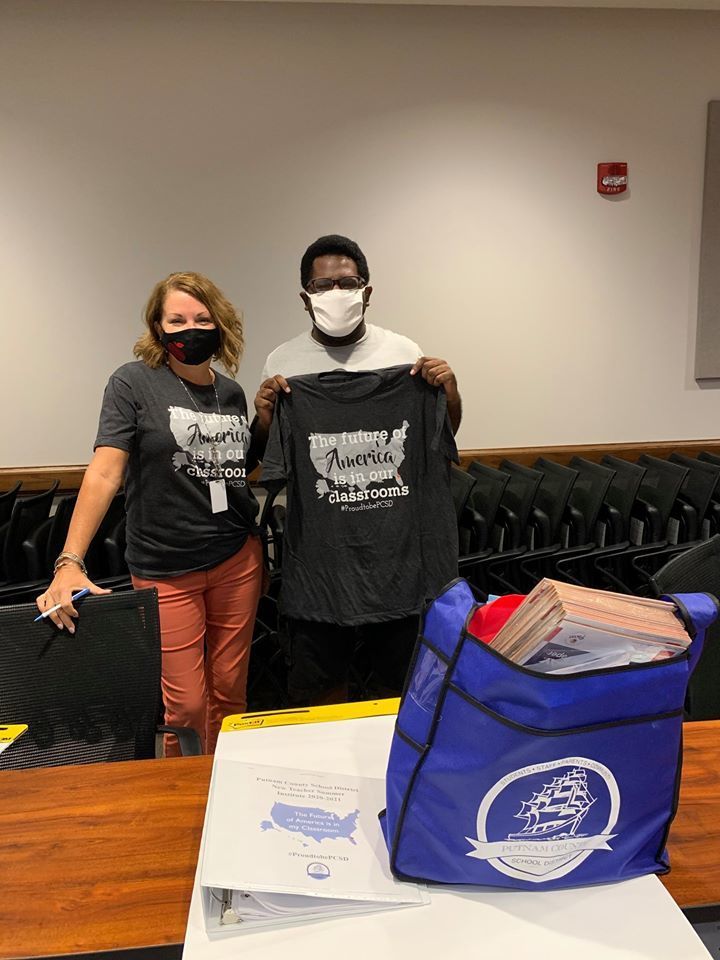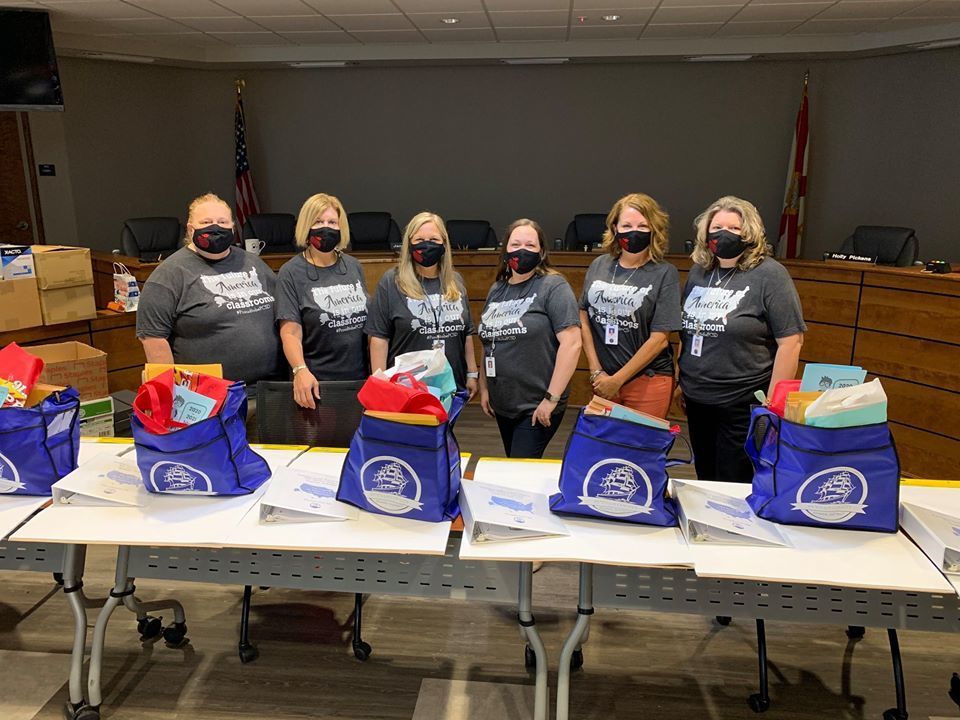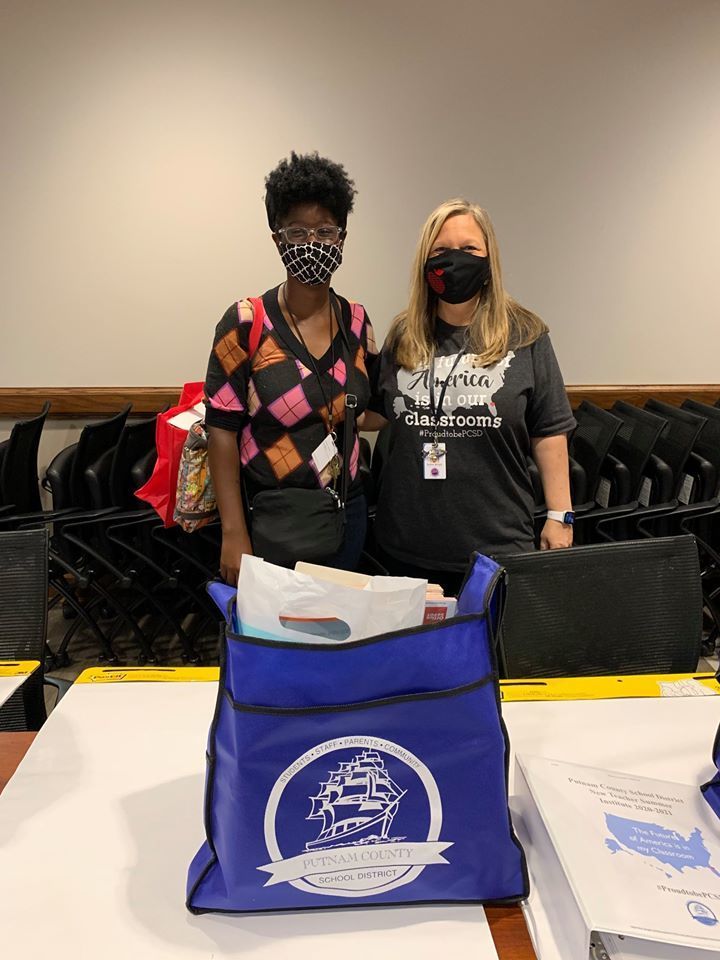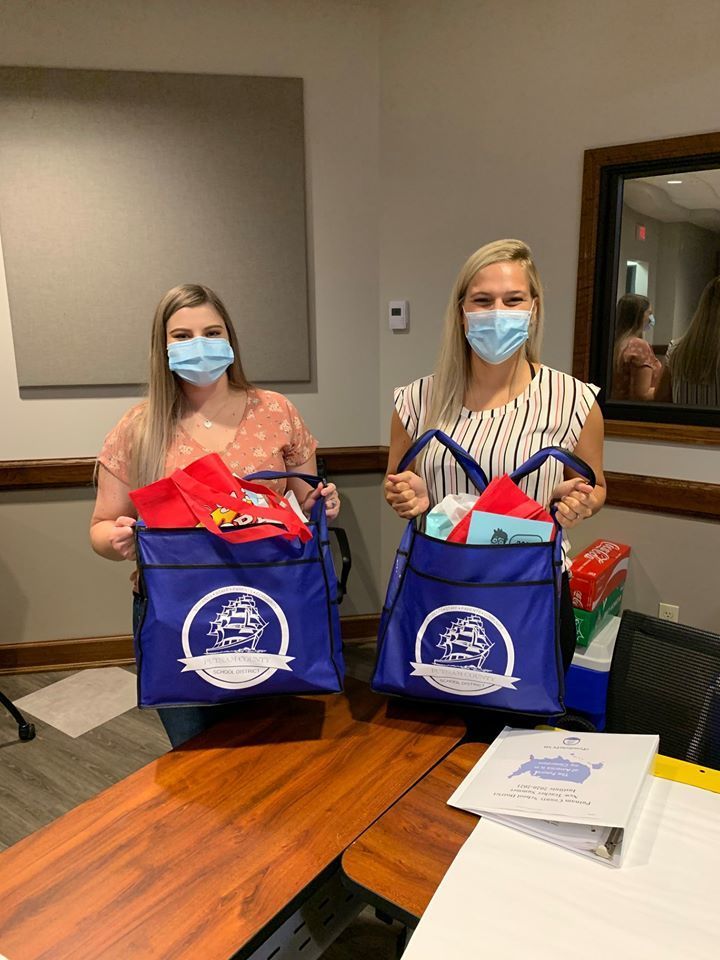 We are excited to offer our families a free and engaging after-school learning program focused on academic and enrichment for our students in grades K-12 at 11 of our schools! Our program includes daily classes with a strong emphasis on reading, mathematics, science and STEM activities. Each site offers a unique variety of recreation and enrichment activities. Students also receive homework help and a daily snack. All staff are PCSD employees, and instructional activities are provided by our certified teachers. All PCSD COVID-19 safety protocols will be followed during the after-school program. The following application must be completed for each PCSD student who is seeking to participate in a 21st CCLC After-School Program. Please note the following: -The first day of the program is Monday, August 31, 2020. -The program runs Monday-Thursday for 2.5 hours beyond the school day. -Students must be enrolled at a school that offers a 21st CCLC program to attend. -Space is limited at each school site depending on grant funding and previous average enrollment. -Pre-K students are not permitted to participate in 21st CCLC programs at this time. -Bus transportation will not be provided for the 2020-21 school year. -Families will be responsible for picking up students each day at the end of the program. -This is not a "drop-in" program. Students are expected to attend all program days. -Families are expected to participate in various events and learning opportunities throughout the year. -One application must be completed for each child in a family. Link to application:
https://bit.ly/2P5Pxmz
For more information, please email Ashley McCool
amccool@my.putnamschools.org
or Justin Campbell
jcampbell@my.putnamschools.org
. You may also contact the Department of Federal Programs at 386-329-0543.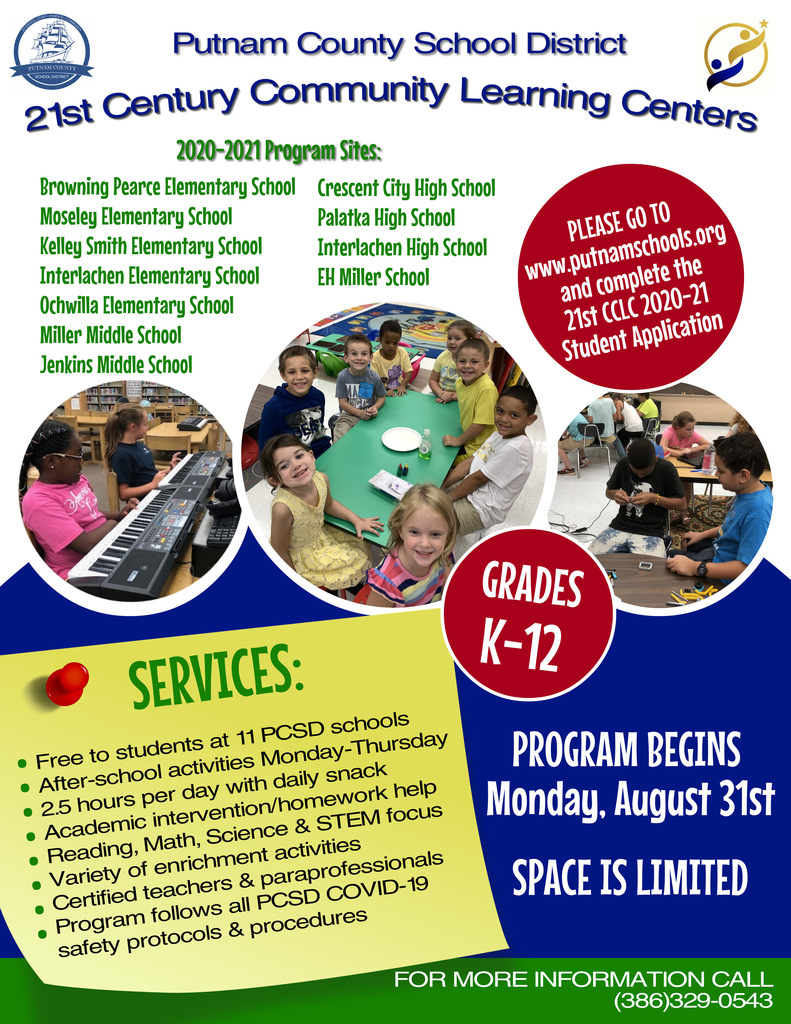 Summer Feeding Program 2.0 will resume Aug 3rd - 13th Monday - Thursday 10am -1pm at select locations Please see Flyer or call Food Service Department 386-329-0524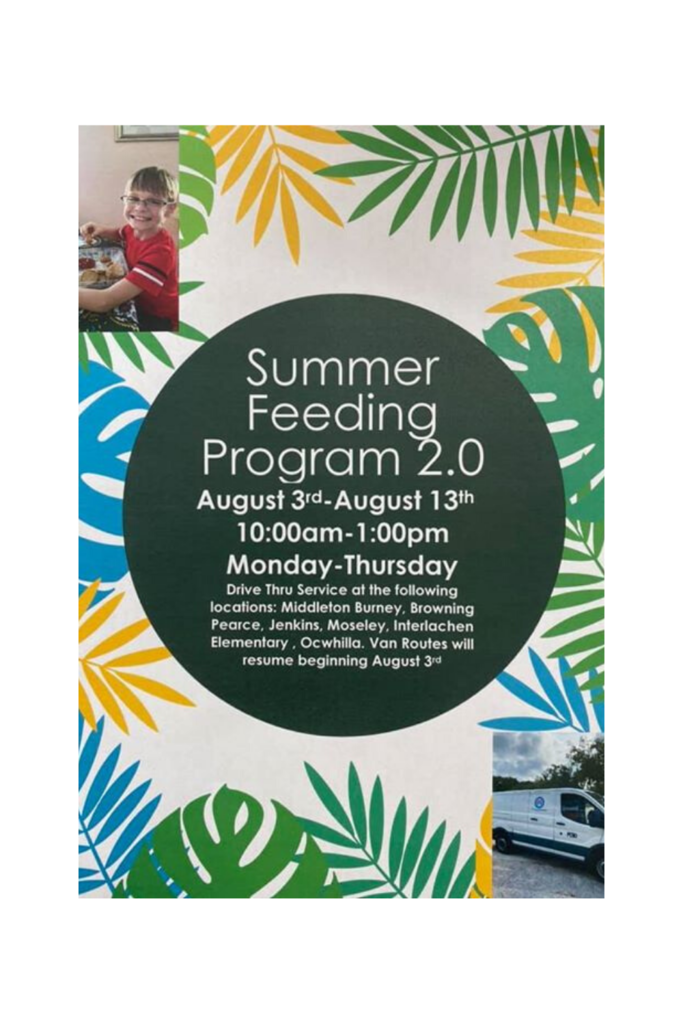 This afternoon Superintendent Rick Surrency led a virtual discussion on 'Implementing an Equitable Approach to Increase Graduation Rates' to a group of Superintendents from across the nation. What an honor to have School Districts from all over the United States look to Putnam County as a role model in Graduation Rate improvement. In 2015, PCSD's graduation rate was an astonishing 54.9%. Since implementing our Graduation Initiative, putting in place systems of support, and by increasing awareness around timely graduation, we saw drastic improvements to our graduation rate beginning in 2016. We proudly boasted an 86.3% graduation rate in 2019. Our target goal for 2020 is 90%. As we look toward the future, we are optimistic that our District staff, students, and parents will continue striving for excellence by setting high expectations in student performance, and graduation rates. #ProudtobePCSD