Happy Thanksgiving! 🍁 Enjoy the break and we will see you back at school on November 29th! [Schools will be closed November 24th-26th; District Offices will be closed November 25th&26th.] #ProudtobePCSD

ATTENTION TEACHERS!! Teacher $250 Mini-Grant A $250 grant will be awarded for each of four selected proposals for educational projects to be implemented during the 2021-2022 school year in Putnam County, Florida. Four mint-grants are funded annually by Alpha Sigma, Putnam County Florida's local chapter of Delta Kappa Gamma Society International (DKG).

Check out our Mental Health Matters webpage to learn about the resources offered to all PCSD students! See our November highlight video to learn about Missing Loved Ones During The Holidays.
https://bit.ly/3cT1Fn7
#proudtobePCSD #shapingthefuture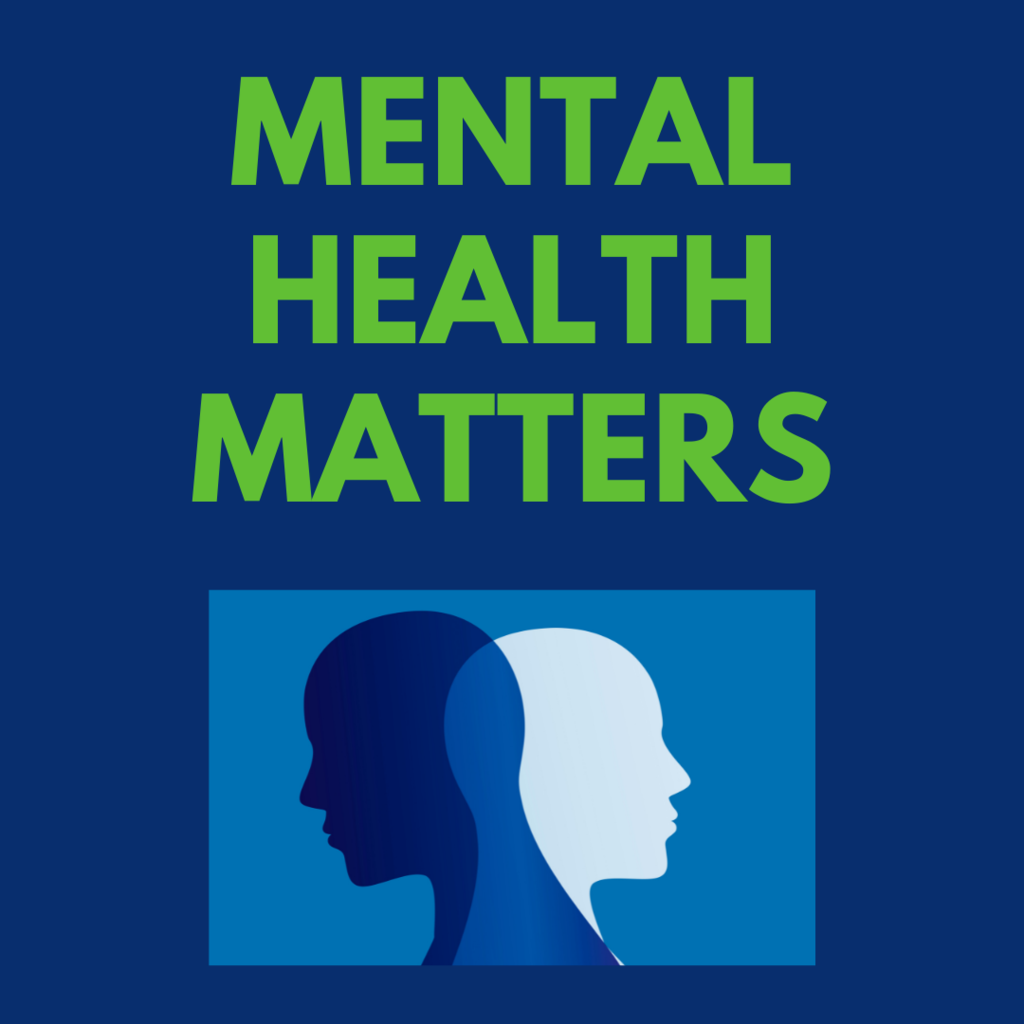 PCSD Human Resources staff have been spreading some cheer across Putnam, Clay, Flagler and Volusia Counties by delivering signs to our Employee of the Year nominees. (Although there were a couple of roads that seemed a bit troublesome, nothing was going to stop this mission!) Many of the signs were delivered while the employees were at work but there were a few times they were caught in action. What an amazing group of honorees! #proudtobepcsd #shapingthefuture #pcsdhrrocks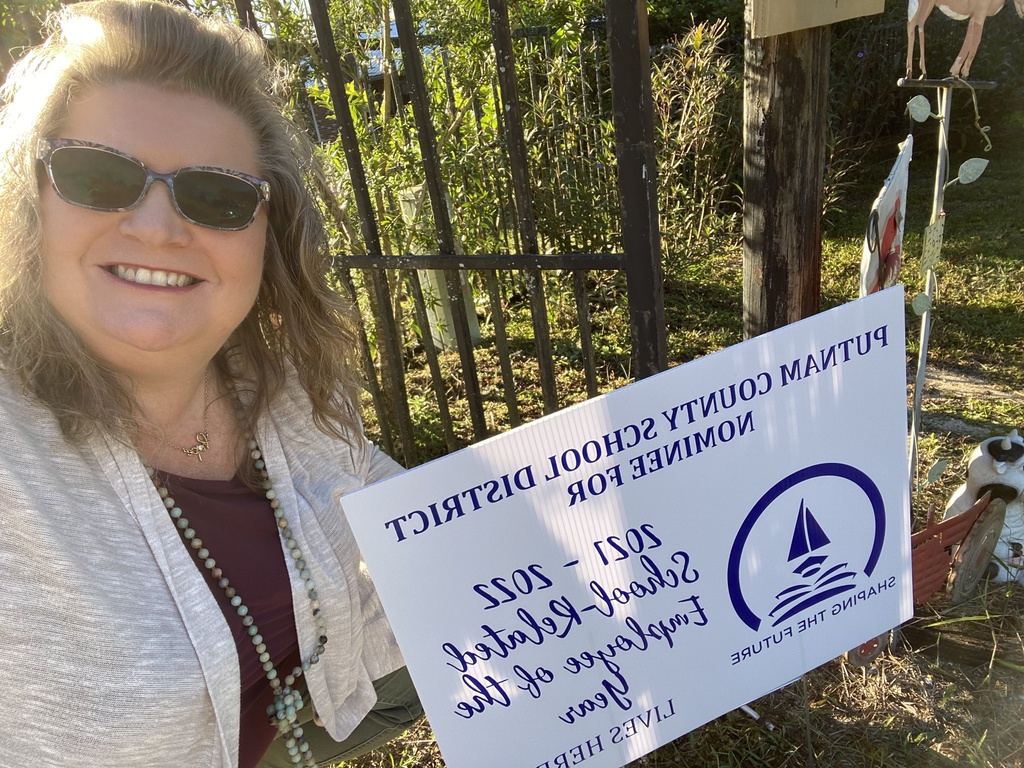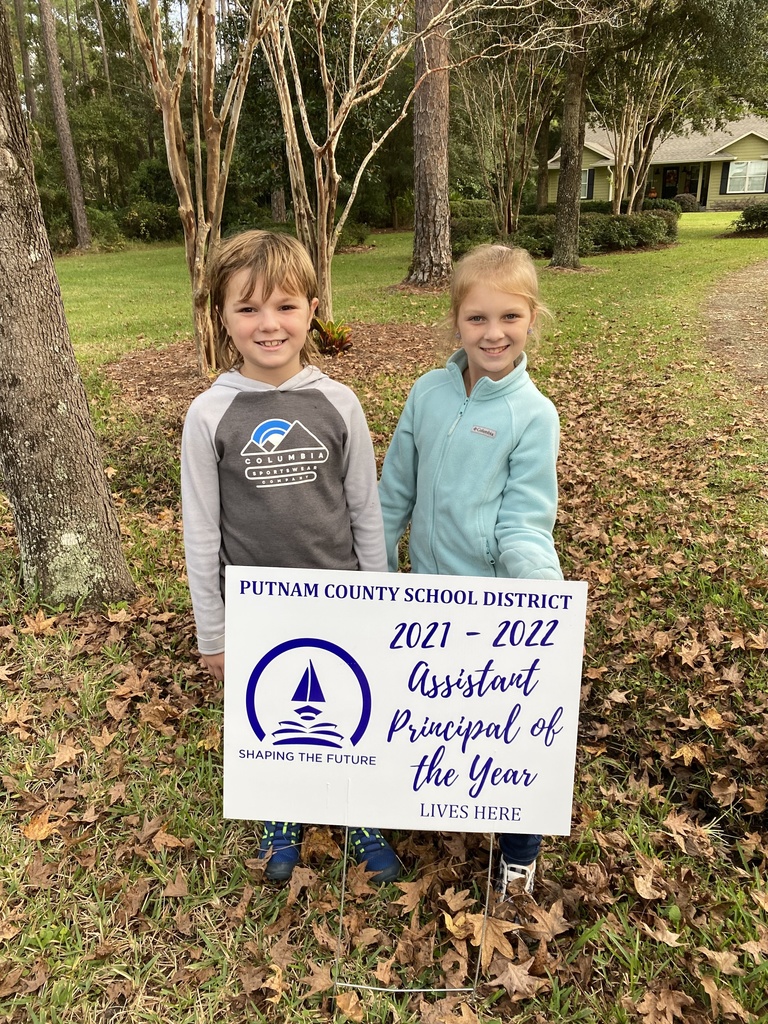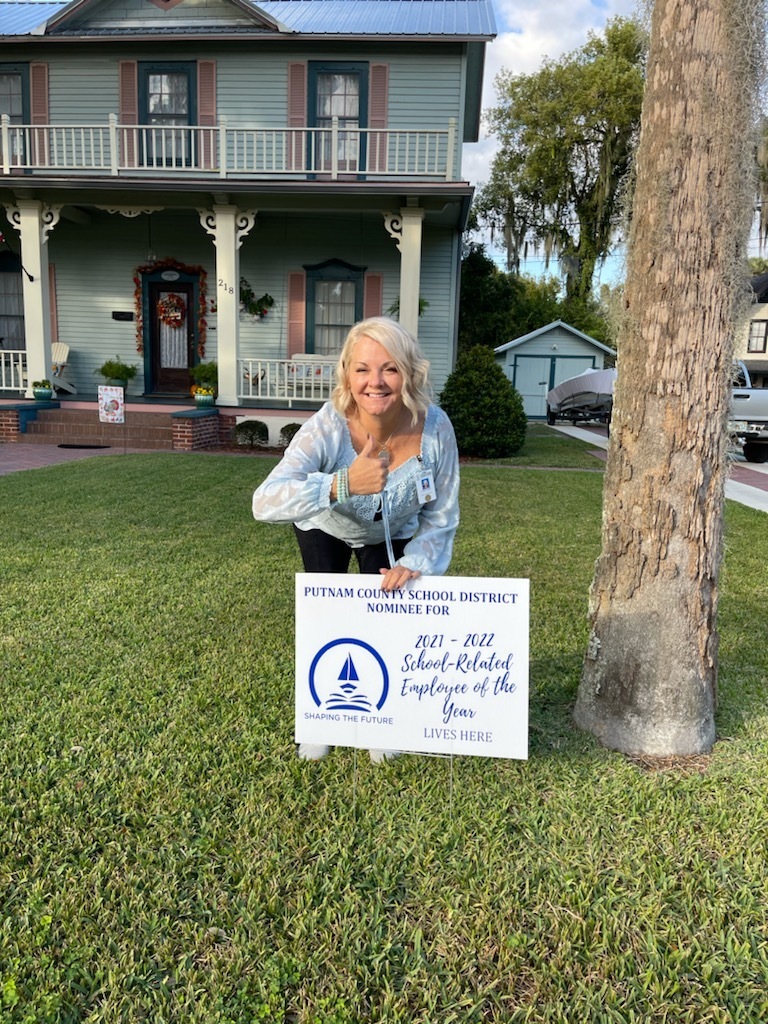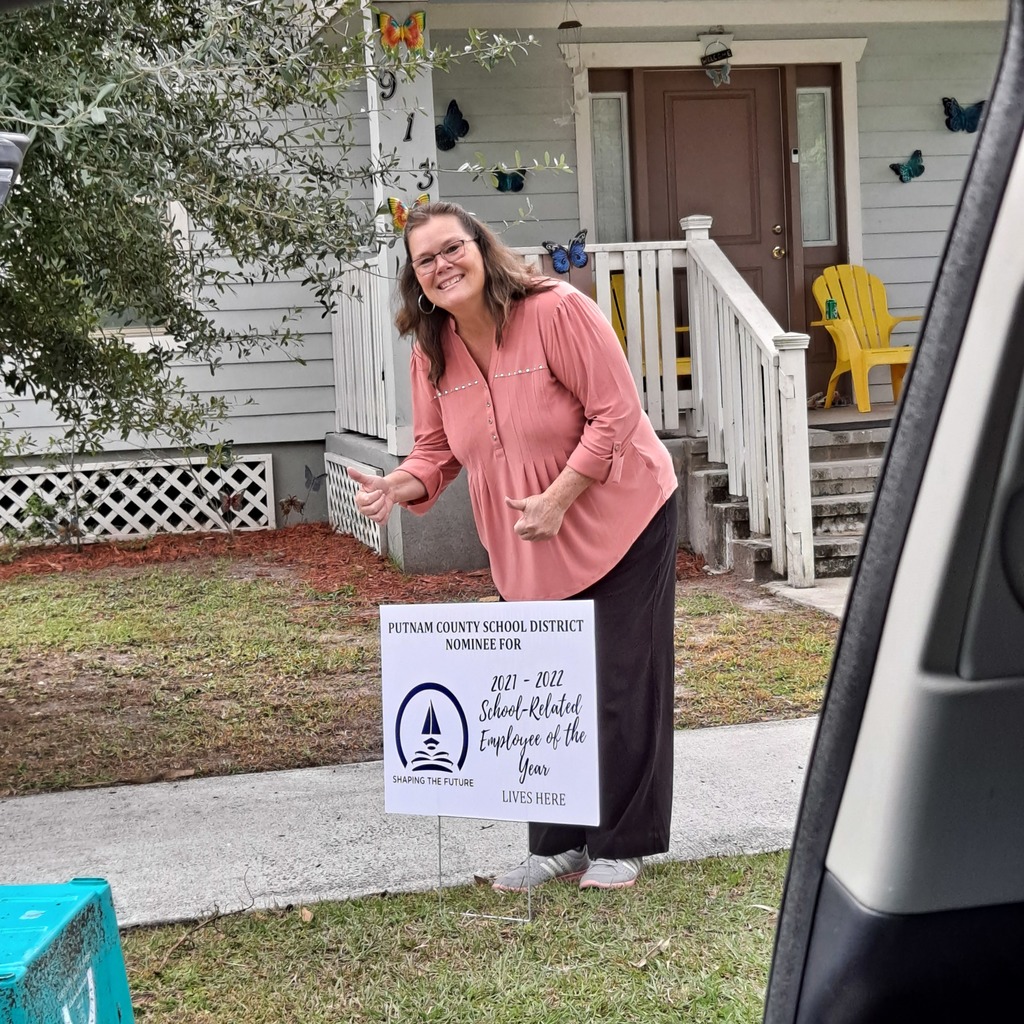 What a fun morning celebrating our school and department employees of the year! We were able to enjoy a delicious breakfast provided by the Knights of Columbus at St. Monica's Catholic Church while hearing a few words describing the amazing work and dedication of each of the honorees. It truly is an honor to serve our students and community with such tremendous employees every single day! #proudtobepcsd #shapingthefuture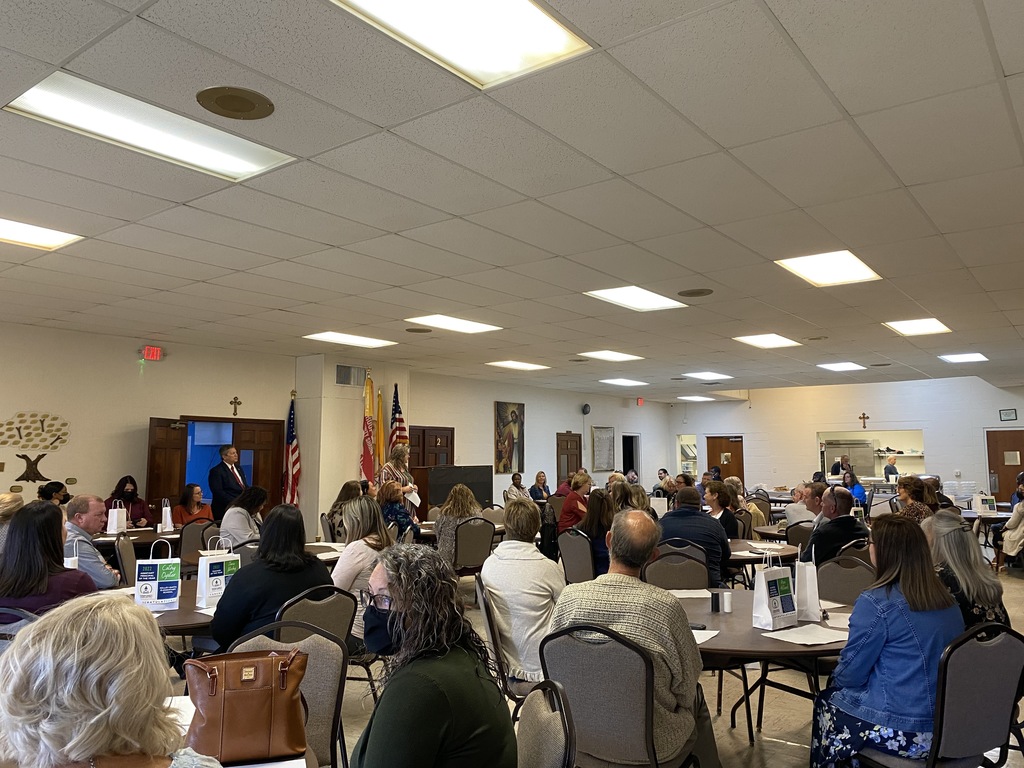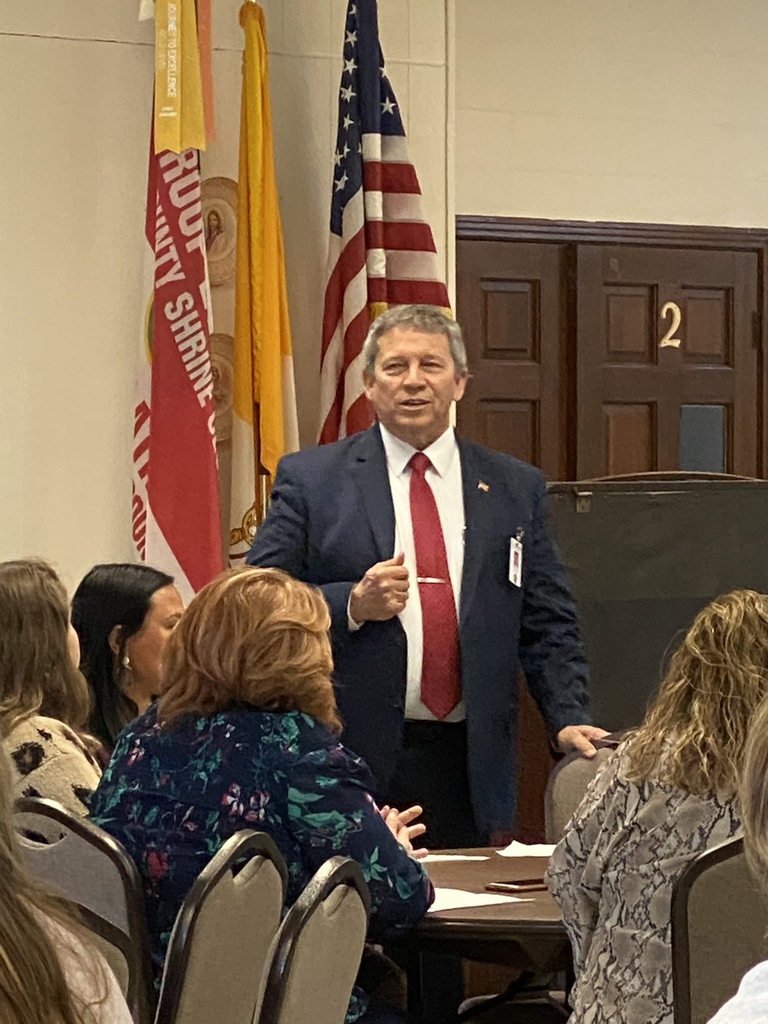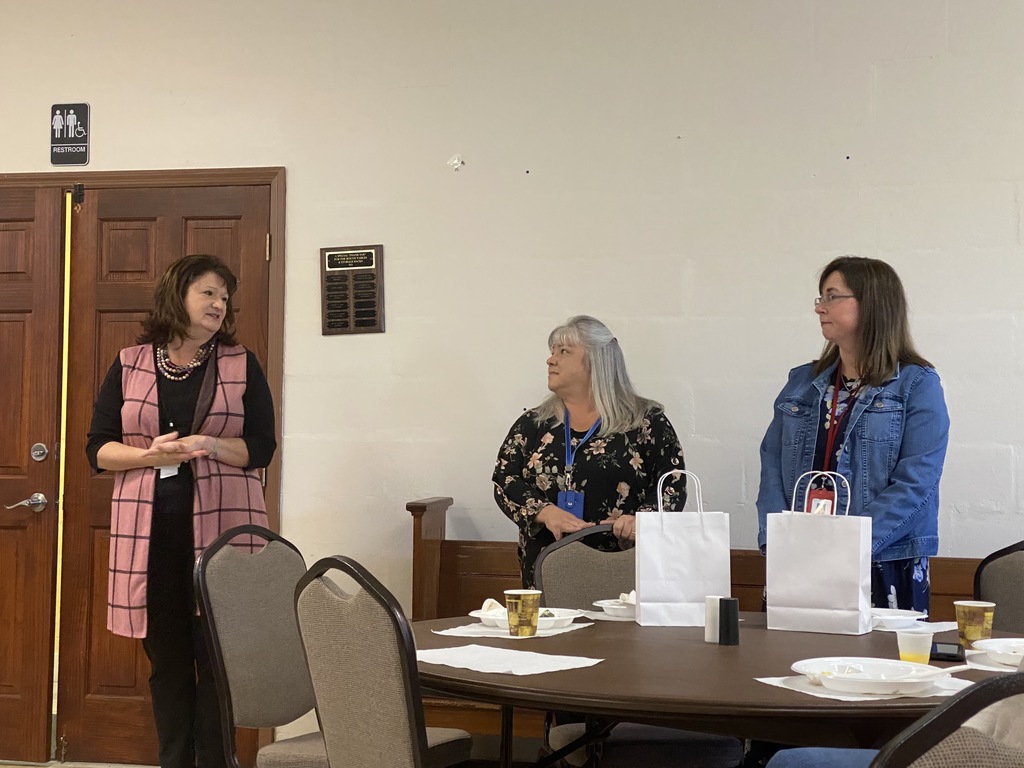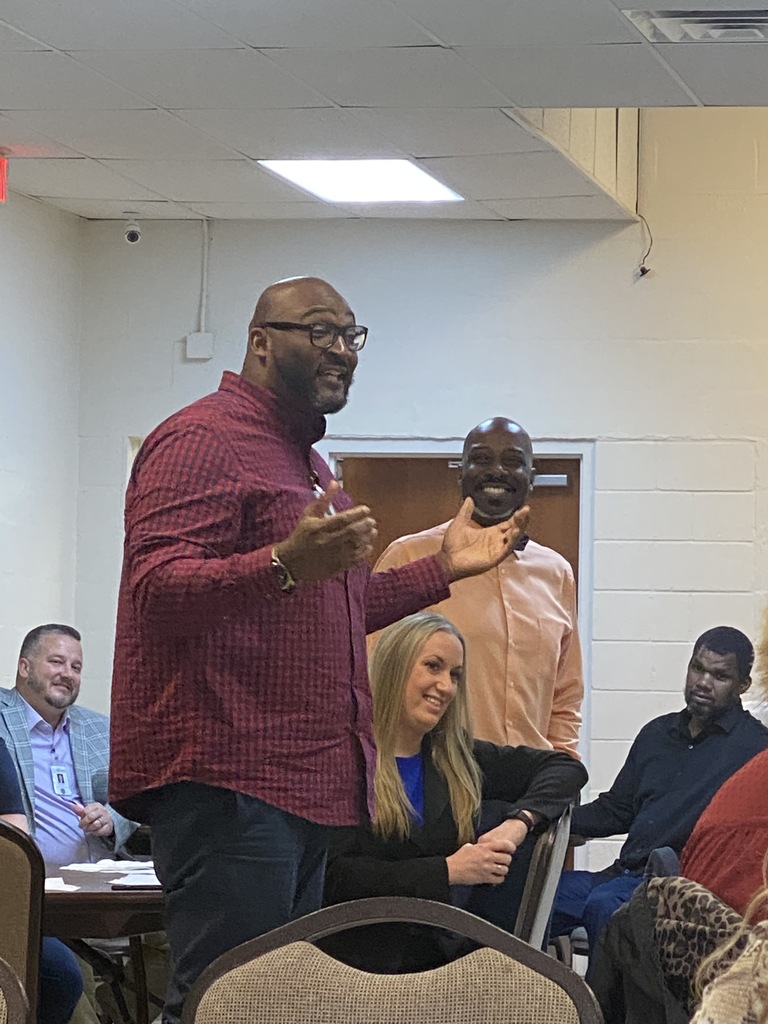 We would like to express gratitude to all Veterans who have served and are currently serving our nation. Thank you for your service!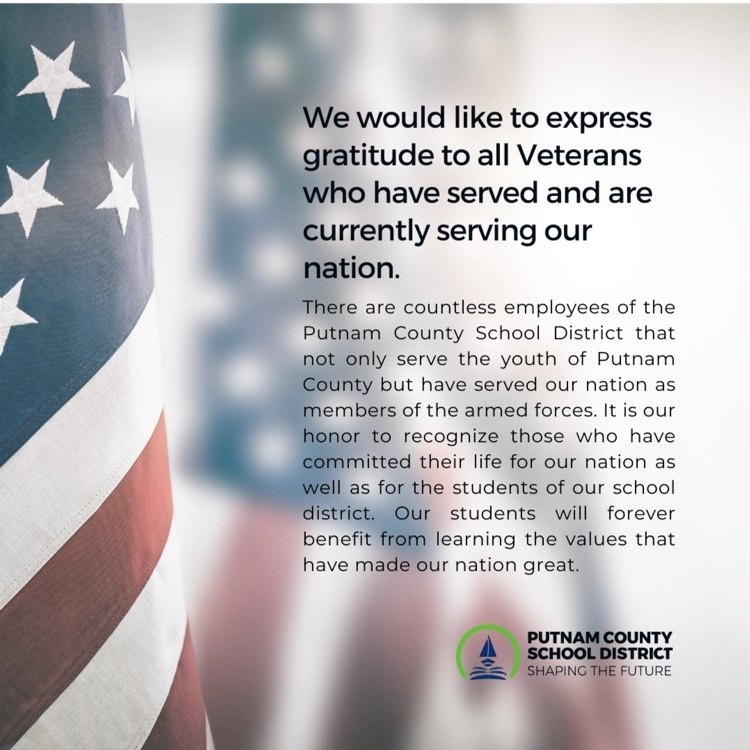 Universal Technical Institute brought their mobile STEM presentation/display from Orlando to PJSHS! This allowed Jr and Sr high students to get a quality presentation and experience hands-on displays regarding Science, Technology, Engineering, and Mathematics. #ProudtobePCSD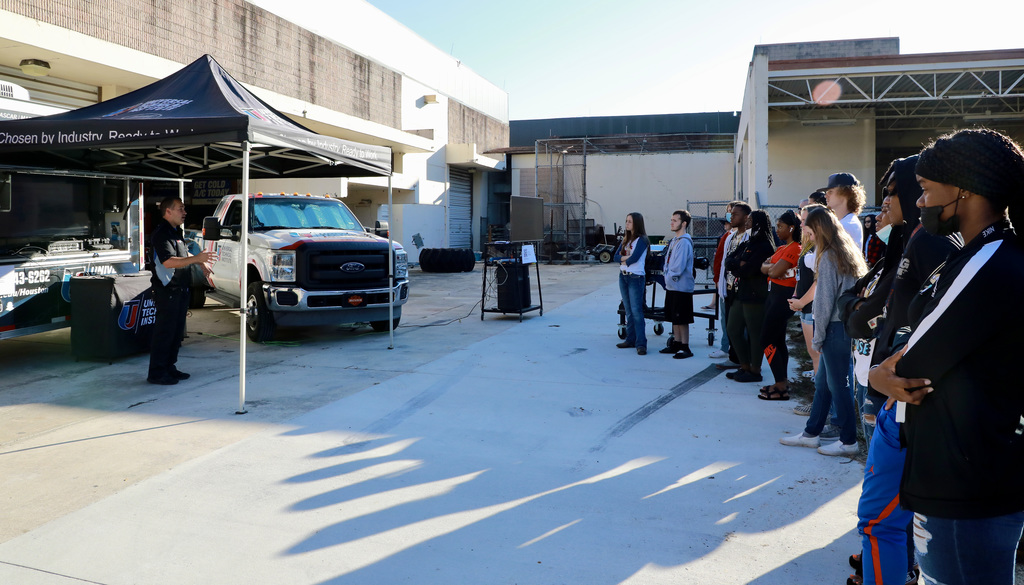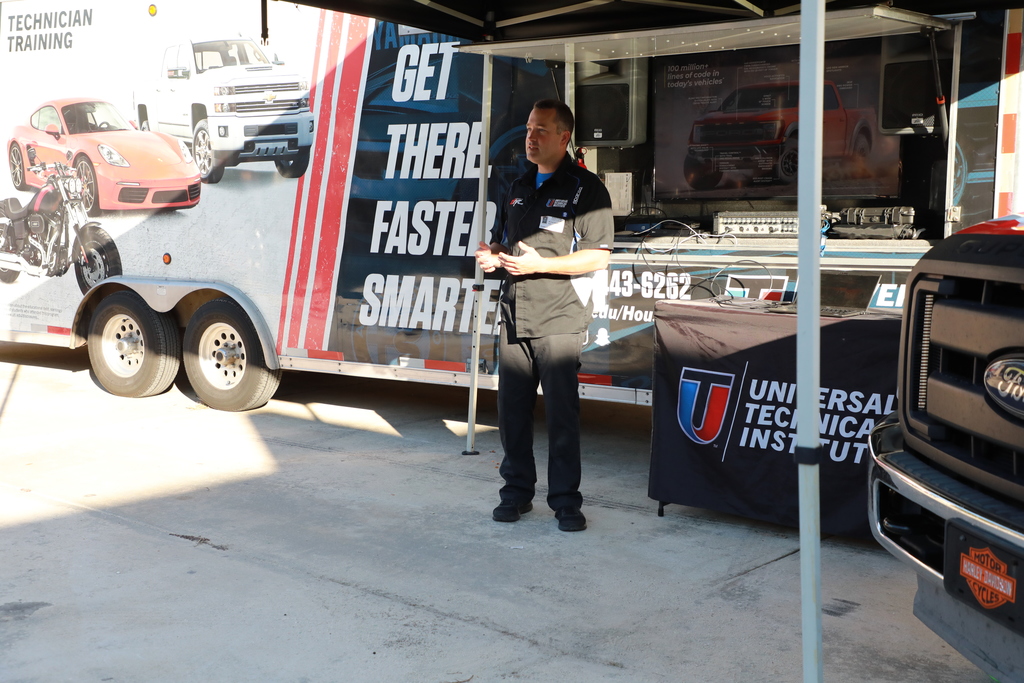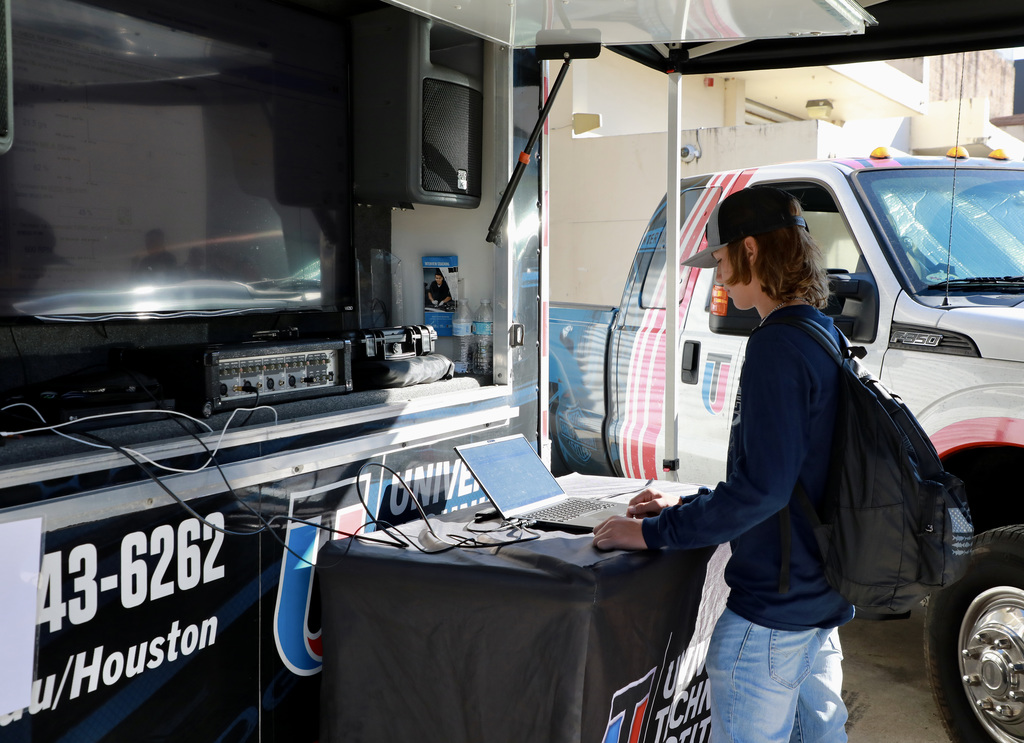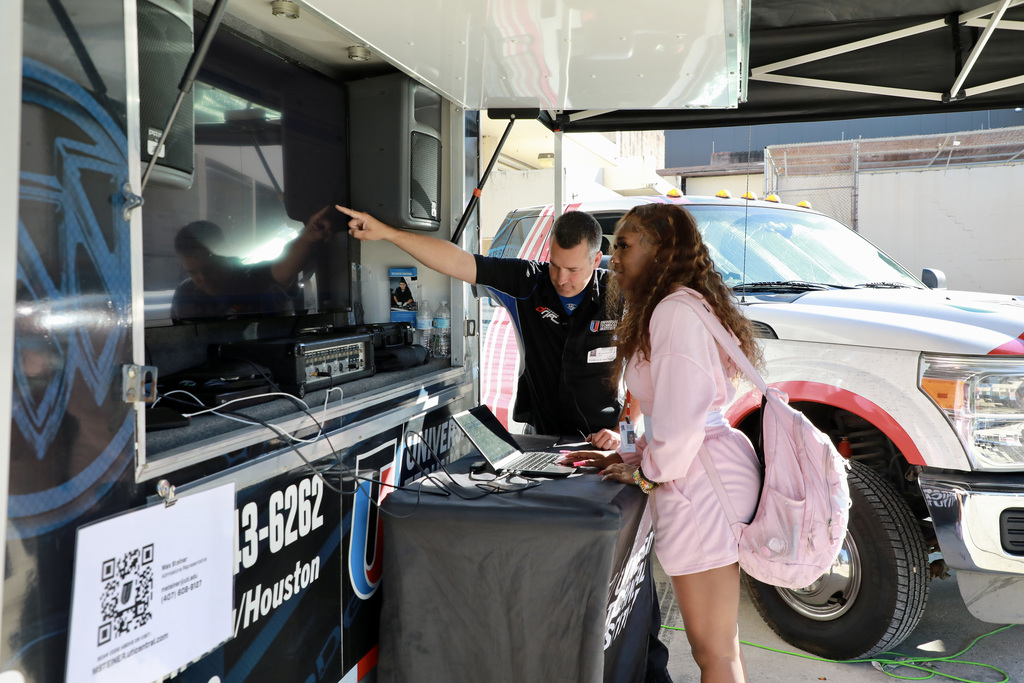 Girl Scouts: Fall Fun with STEM Saturday November 6th from 10 - 12PM at Ravine Gardens State Park Register today:
https://bit.ly/FallFunSTEM
ALL GIRLS K-12 that are residents of Putnam County are welcome! No membership is required.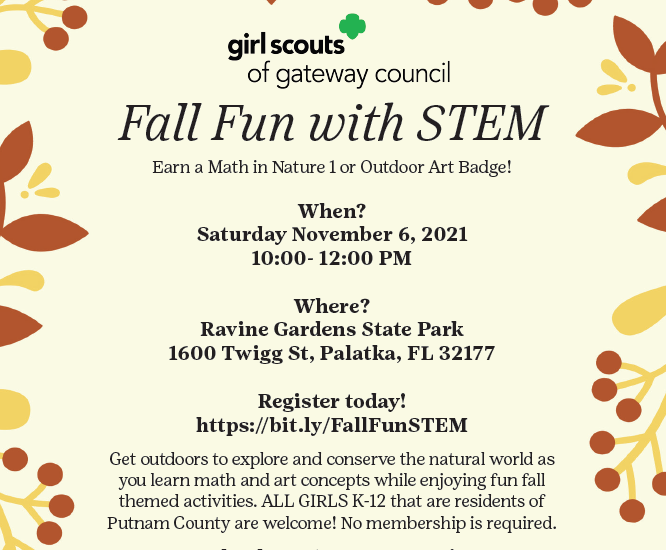 The Putnam County School District is pleased to recognize Cathy Oyster as the 2022 Putnam County School District's Assistant Principal of the Year! Ms. Oyster's dedication and commitment to our district, students, parents and community is truly appreciated. #ProudtobePCSD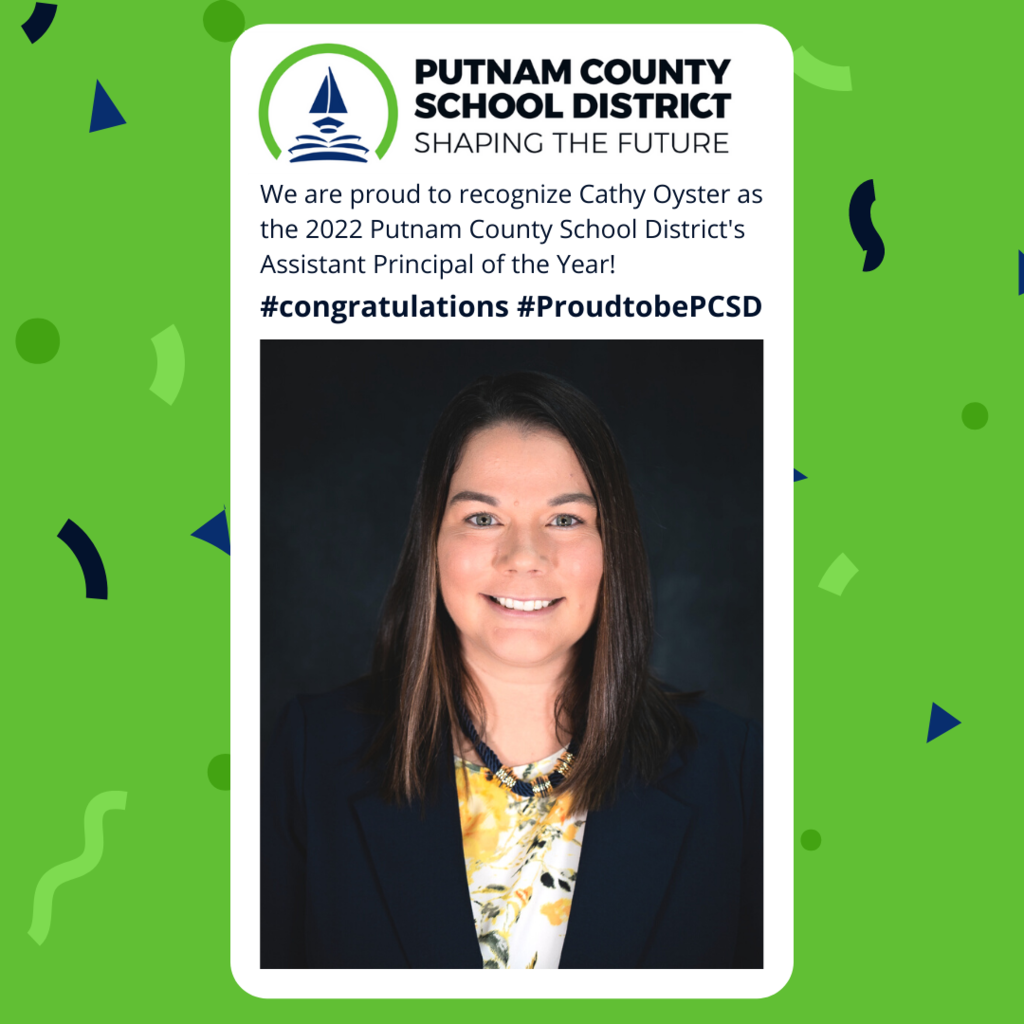 The Putnam County School District is proud to recognize Tim Adams as the 2022 Putnam County School District's Principal of the Year. Mr. Adams' dedication and commitment to our district, students, parents and community is truly appreciated. Congratulations! #ProudtobePCSD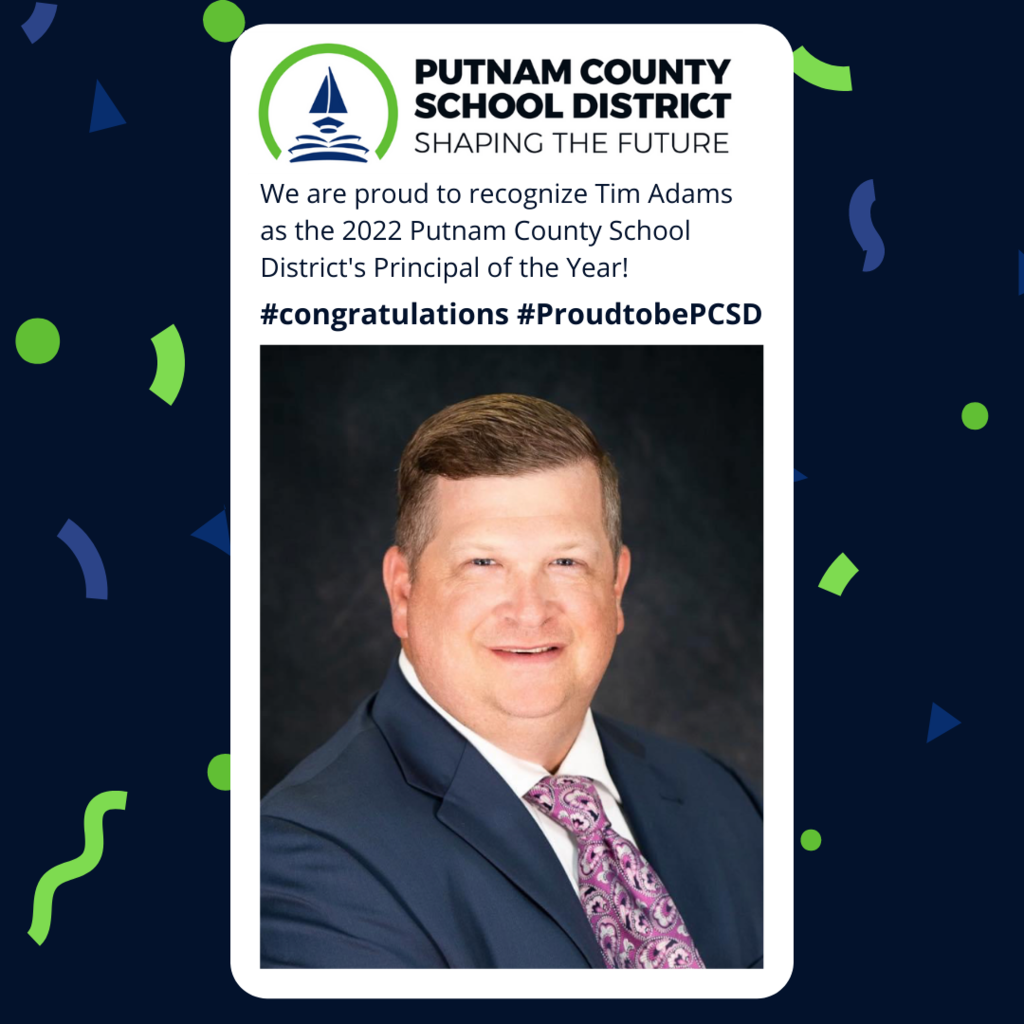 Free English language classes for adults 16 years and older offered EVERY FRIDAY from 6-8PM at the C.L. Overturf, Jr. District Center. Classes are being provided by Learn to Read of St. Johns County in partnership with PCSD's Migrant Education program. The goal of the classes is to teach people the English language to help remove barriers to employment and higher education, improve quality of life and prepare for civic and community life. The center is located at 1100 South 18th Street in Palatka. The lessons will be held in the Training Center, so attendees should use the parking lot off Moseley Avenue to be close to the meeting room. For more information, call Priscilla Perry at 386-329-0543 ext. 1715. #ProudtobePCSD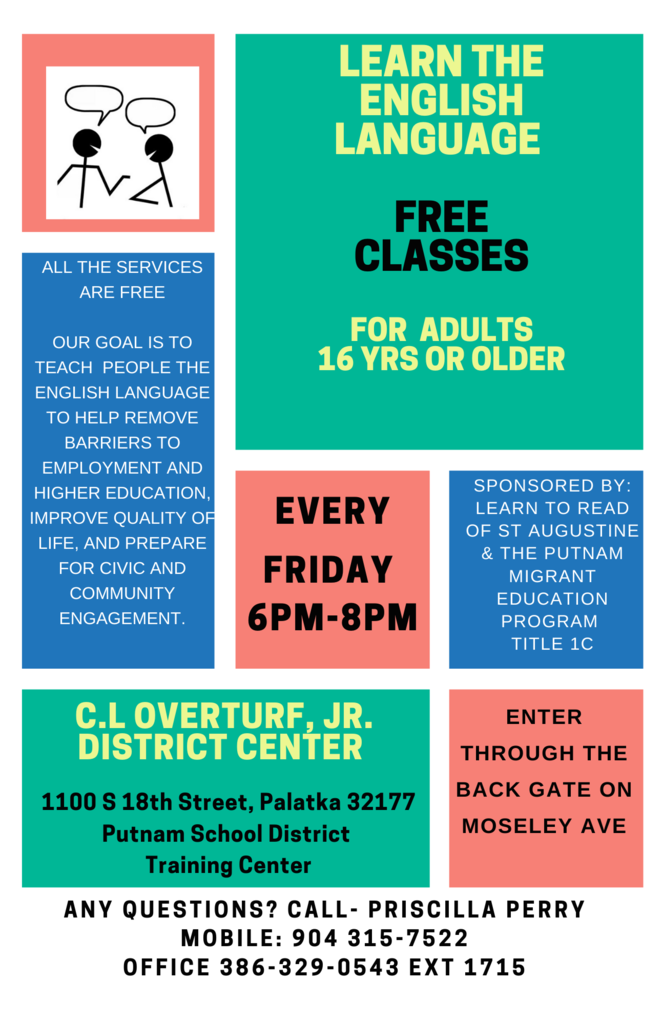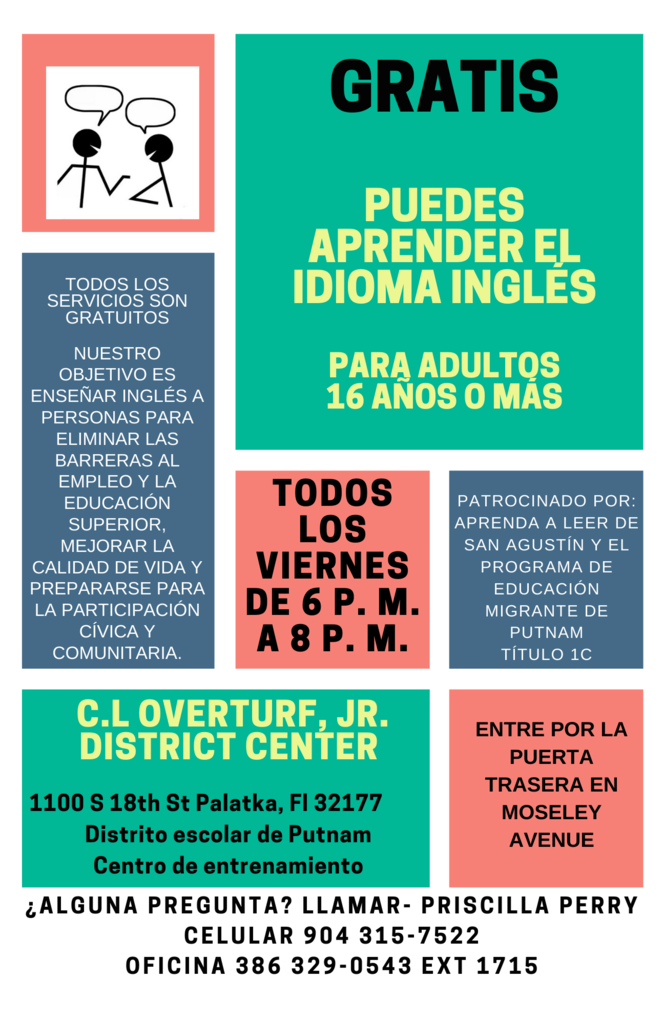 To celebrate National Bus Safety Week we want to thank our bus drivers and transportation workers for keeping our students safe on the roads each day. We appreciate the patience, concentration and care with which you carry our precious cargo. Thank you for all that you do!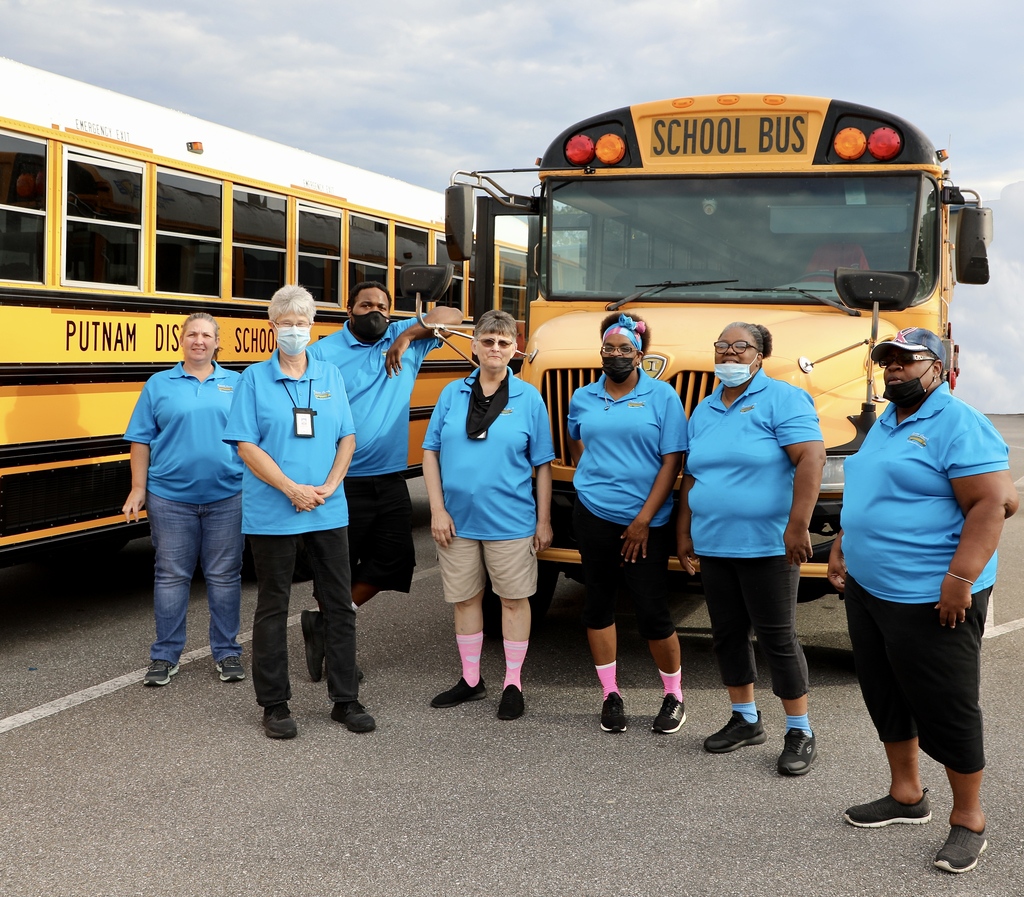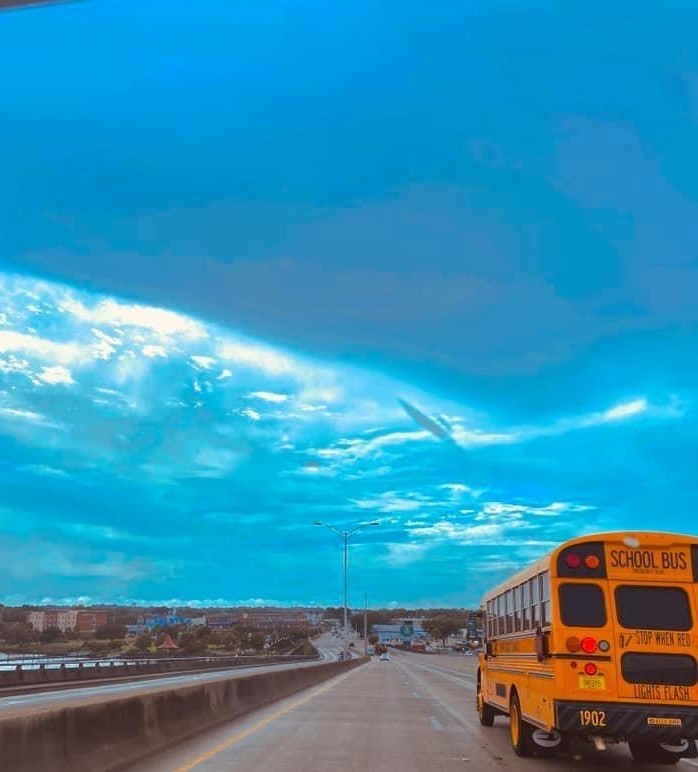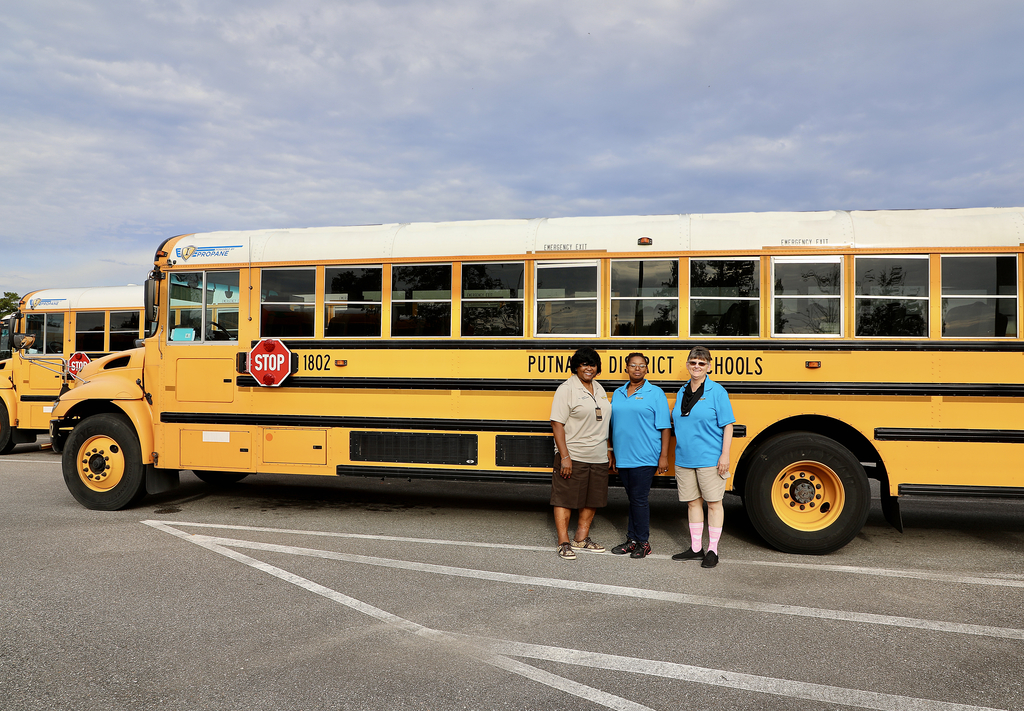 Putnam County Prescription Drug Take Back Day Saturday, Oct. 23 | 10am to 2pm Turn in your unused or expired prescription medication for safe disposal.

This afternoon, at Interlachen Jr.-Sr. High, Sidney Williams was surprised by family and school staff as her Take Stock in Family mentor announced she was 1 of 12 finalist in the State of Florida for the Leaders 4 Life Fellowship and Scholarship. Every student in Take Stock in Children receives a mentor to help them reach high school graduation and they work with a College Success Coach to help make sure they are on track and prepared for transition to post-secondary education. Upon graduation and successful completion of TSIC, students receive a 60-credit hour Florida PrePaid Scholarship. Sidney was awarded an Apple Macbook for being one of the finalists. Being selected for the Leaders 4 Life Fellowship would provide up to $10,000 a year while attending a 4-year public University in Florida (Up to $40,000) in addition to the Florida PrePaid Scholarship she has already earned. Sidney takes all of her classes at Santa Fe College. She attends IJSHS for TSIC meetings and for extra curricular activities. She is a very smart and accomplished young lady and we are so PROUD of her!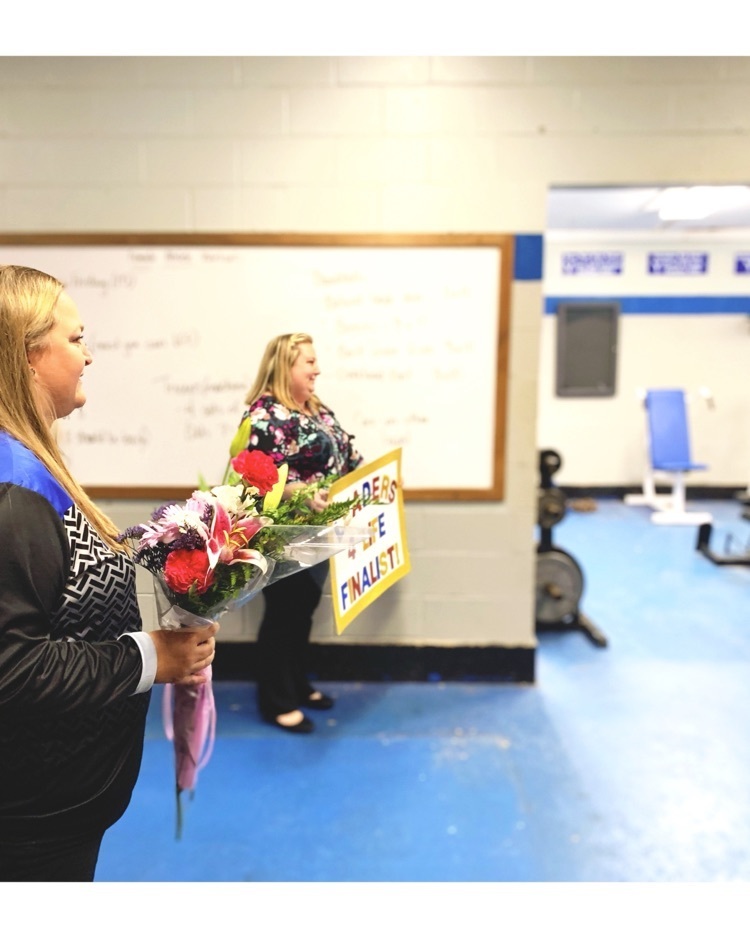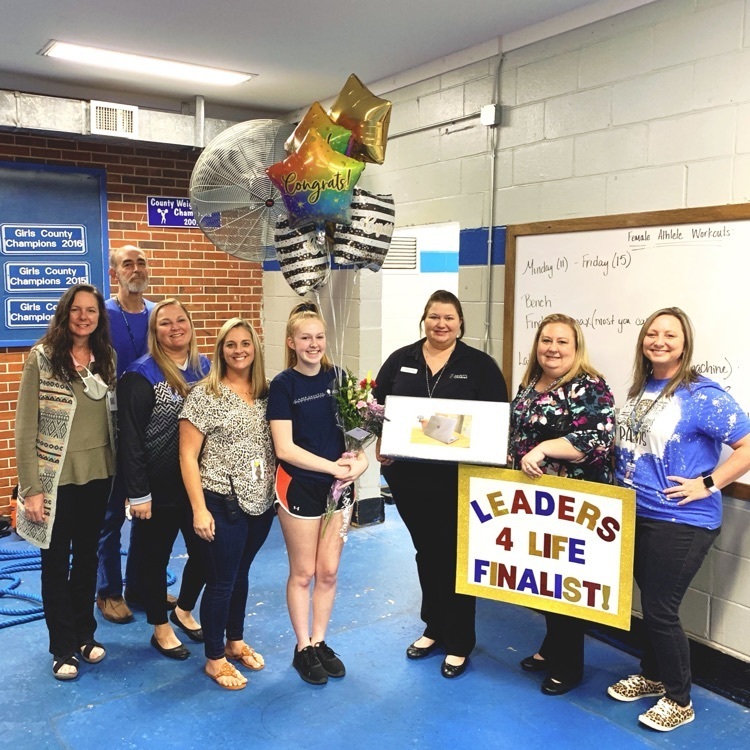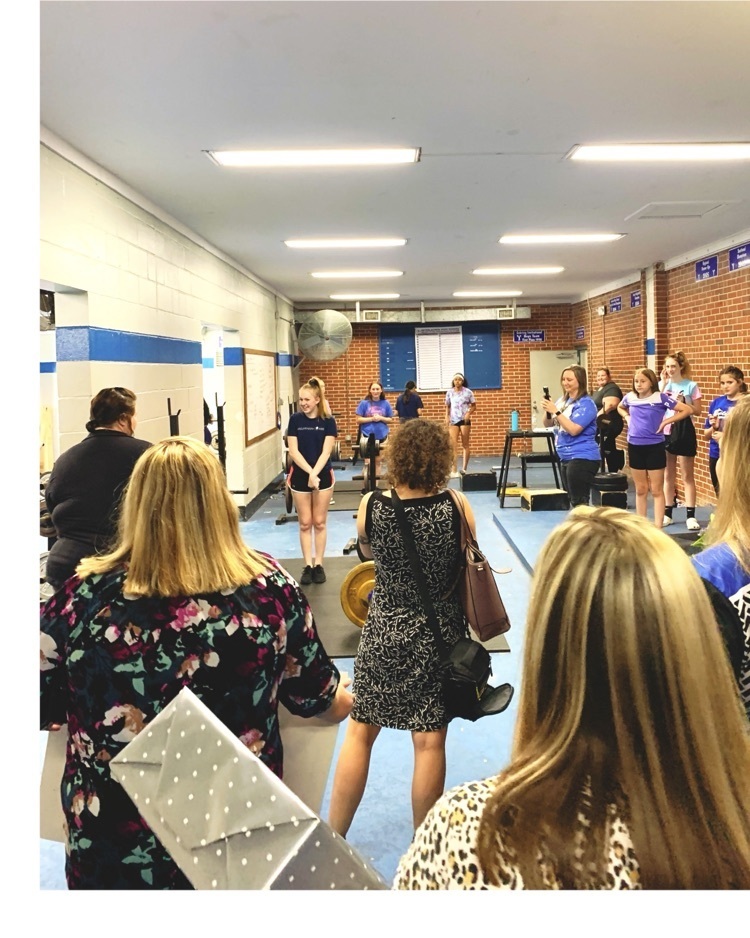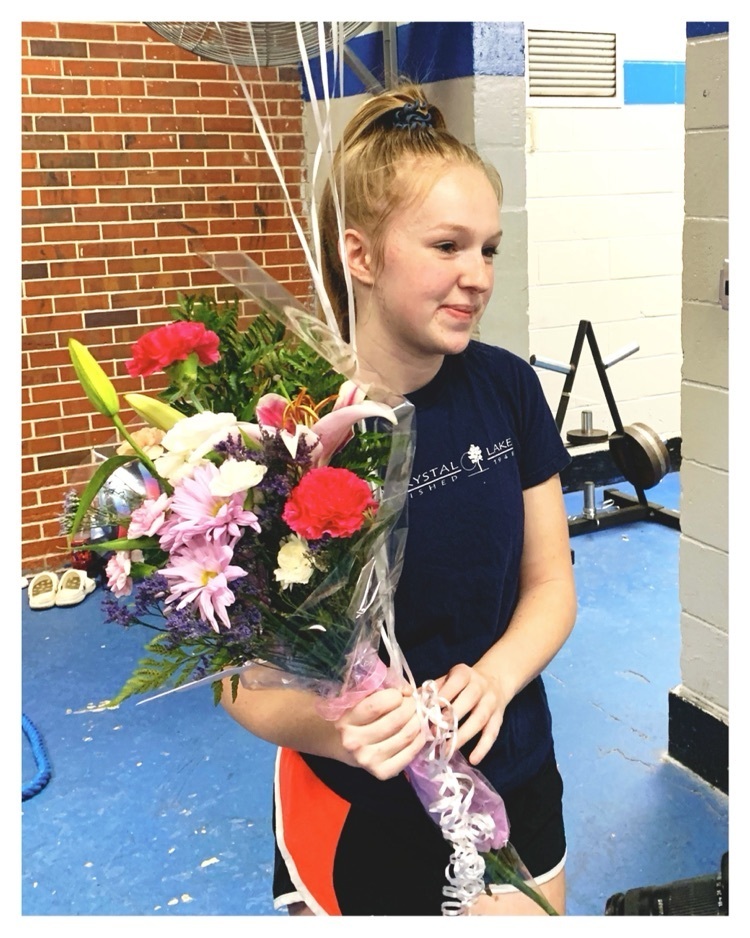 Reminder: Thursday, October 21st, and Friday, October 22nd are Student Holidays! #ProudtobePCSD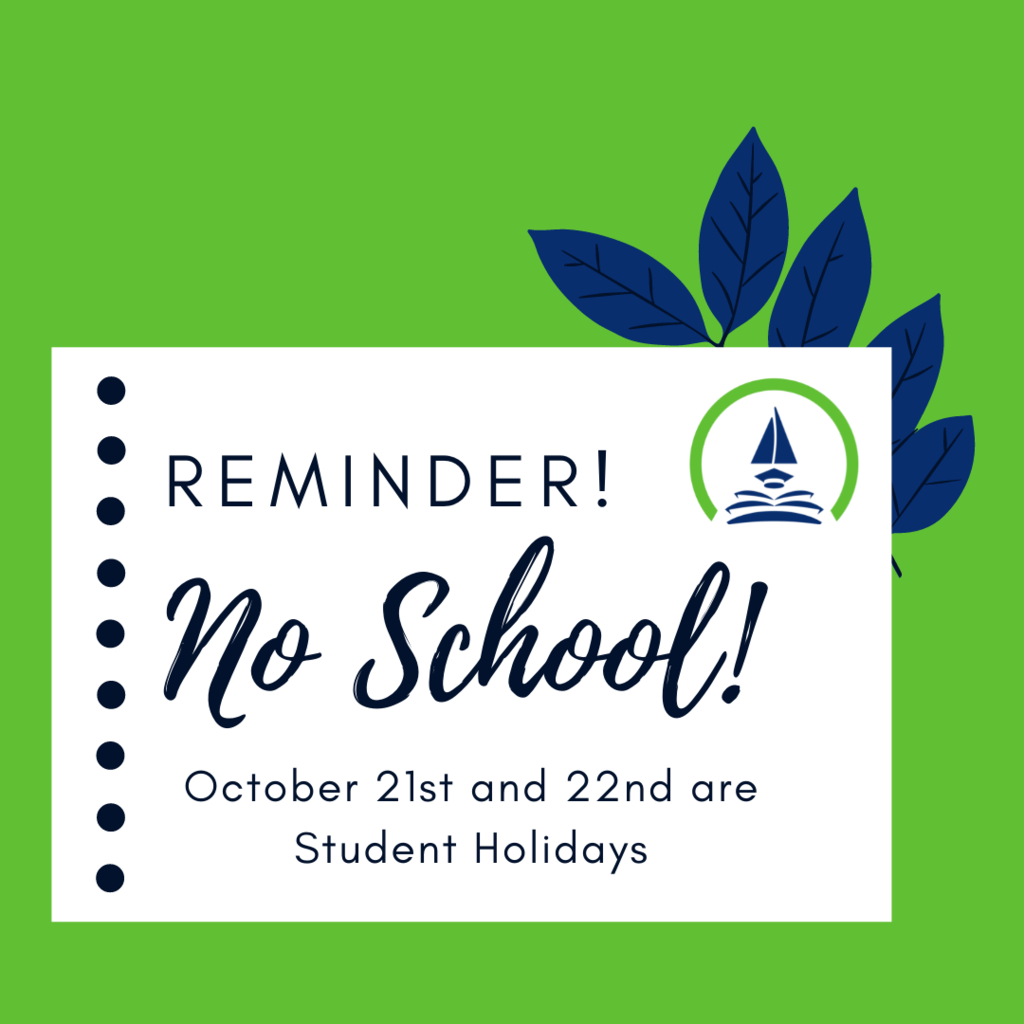 Feed the Need of Putnam County 2nd Annual "Fall Bash" Disco Nights! Saturday, October 23 7:00-11:00PM at the Putnam County Shrine Club. Tickets are $25 Donation. Money collected goes to feeding local students HERE in Putnam County!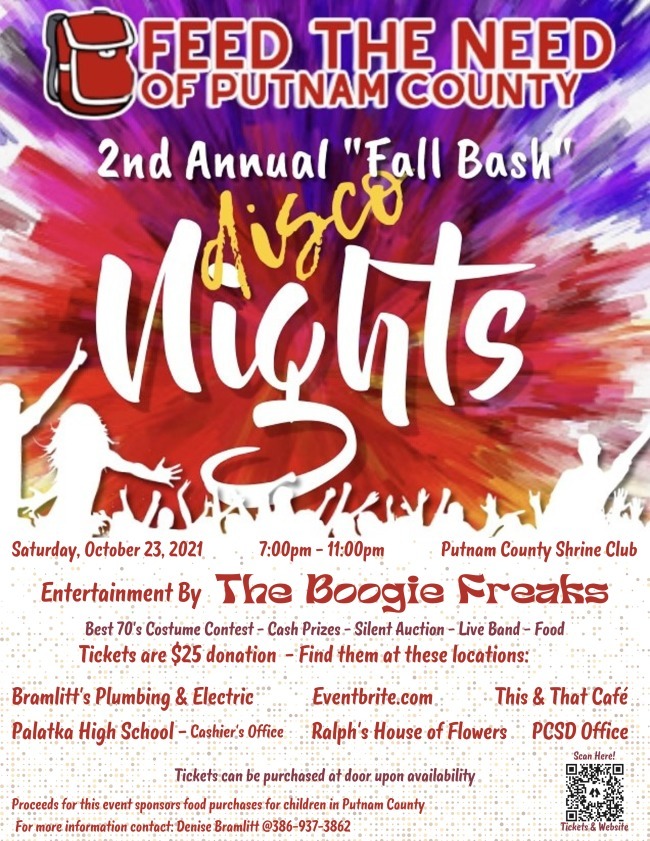 October's PIDAC meeting Guest Speaker: Jennifer Azula, Director of Teaching and Learning Wednesday, October 20th at 10AM at the C.L. Overturf District Center in the Cafeteria We hope to see you there! #ProudtobePCSD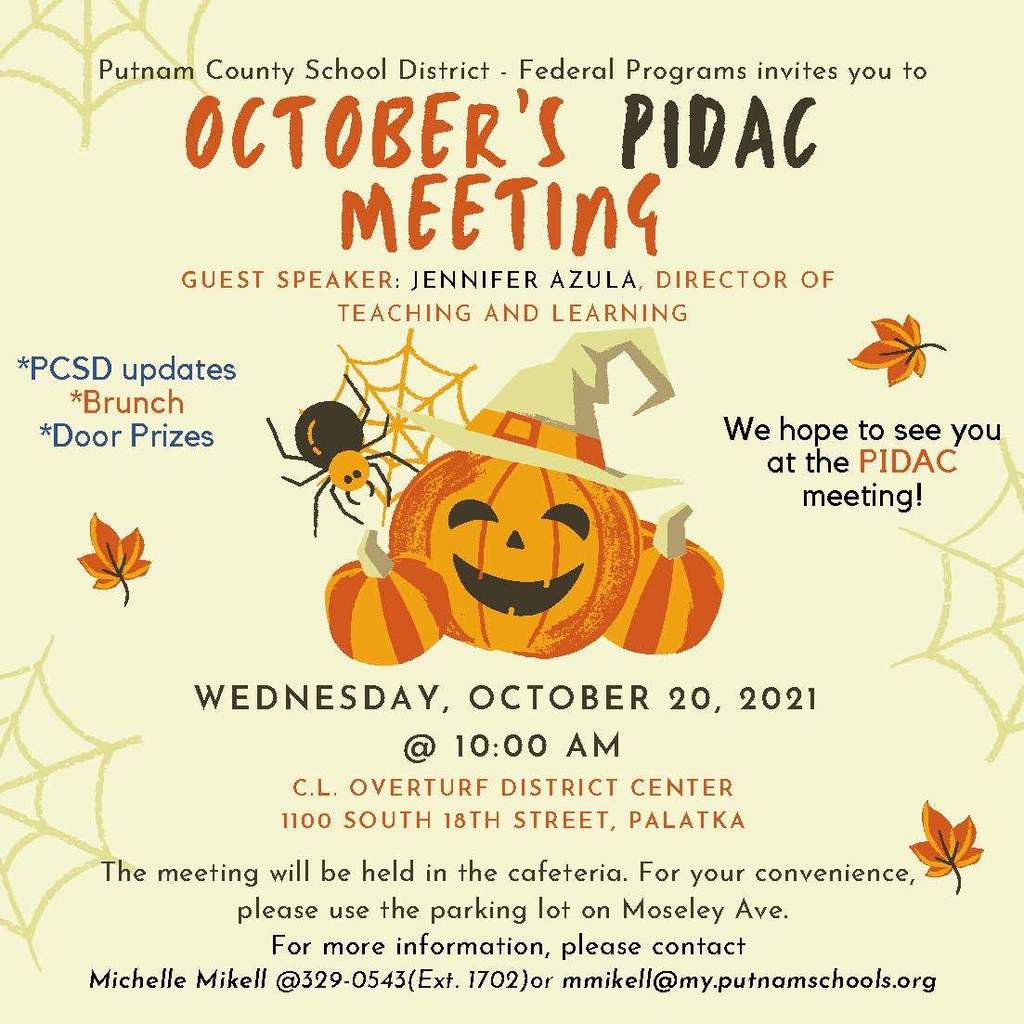 We can't hide our excitement about the Putnam County School District's new logo! The Administrative Office staff proudly wore shirts with PCSD's new logo on casual Friday! A huge "Thank You" to Seminole Electric for generously making this possible! #ProudtobePCSD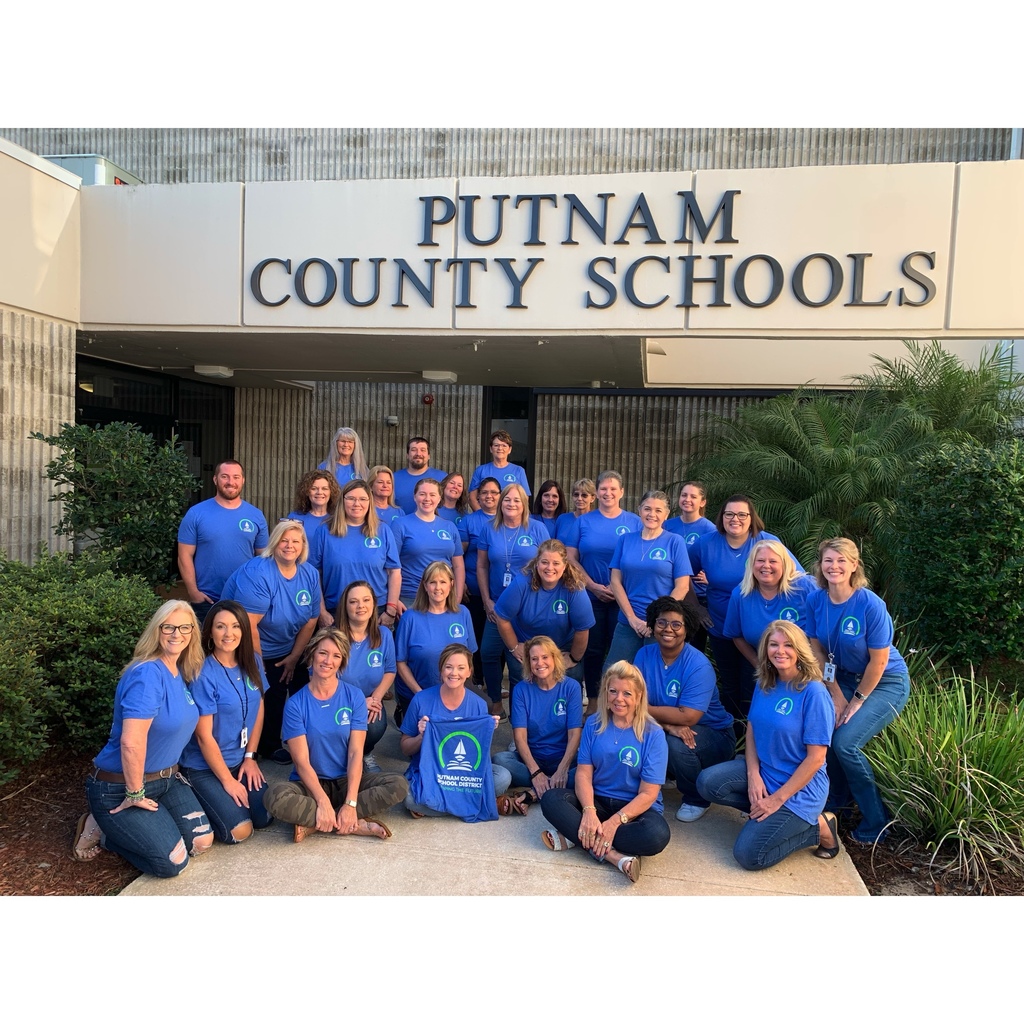 United Way, along with Publix, donated $2200 to the Putnam County School District. These funds will go to support teachers and staff for the 2021-22 school year. Additionally, gift bags with school supplies and goodies were donated and shared with new teachers. We are thankful for Dawn Infanti and the United Way for their commitment to find ways to support our school district! #ProudtobePCSD Pictured: Dr. Rick Surrency (PCSD Superintendent), Kelly Huang (Publix Bakery Manager), Dawn Infanti (United Way), Ashley McCool (PCSD Director Community Relations), Bud McInnis (PCSD Board), Melissa Nelson (United Way), Adrian Bennett DVP (Publix), Leigh Ann (Publix Customer Service Manager), Mikie Corrigan (Publix Store Manager), Jenny Harvey (United Way) and Jeremy Duncan (Publix Assistant Store Manager).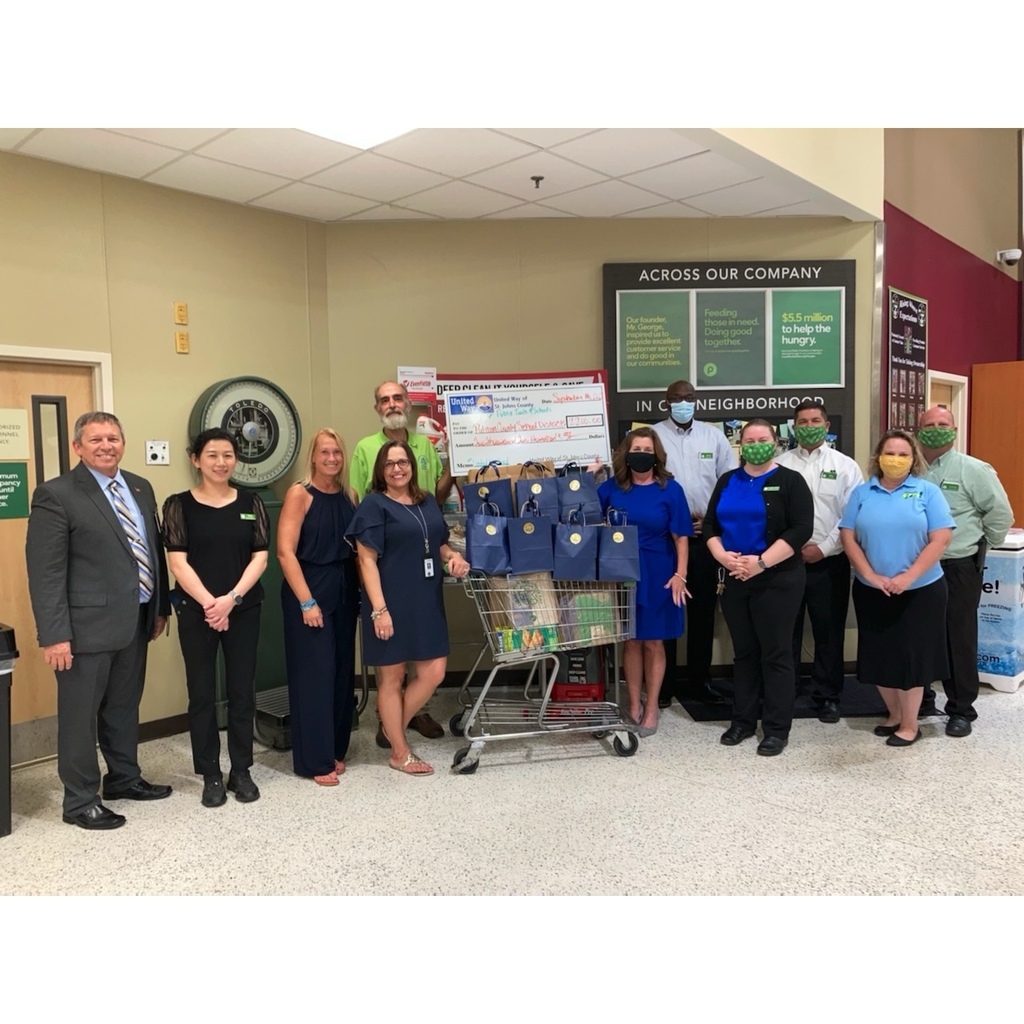 We are excited to announce Mrs. Tammie Sheehan as the Putnam County School District Administrative Office Nominee for the 2021-2022 Support-Related Employee of the Year. Tammie is the Coordinator of Payroll for the Putnam County School District and has been with the District 32 years! Well Deserved! Congratulations Mrs. Tammie! #ProudtobePCSD