Q.I. Roberts Students advance to the Student Astronaut Challenge State Championship!
The Student Astronaut Challenge is an aerospace-related High school and Middle school STEM competition. Student teams initially participate in a test based run-off competition. The top fifteen High school and the top fifteen Middle school teams then compete in a four event final competition that is held annually at the Kennedy Space Center.
In competition held on September 16th, six 7th and 8th grade students at Q.I. Roberts Jr.-Sr. High School competed in the Student Astronaut Challenge (SAC). In one hour they had to answer 100 space questions to the best of their ability. The top 15 schools in the state from that competition advanced to the Student Astronaut Challenge State Championship that will be held at Kennedy Space Center in February 2023. Q.I. Roberts finished 8th in the competition held last Friday.
For the Student Astronaut Challenge State Championship at Kennedy Space Center, the students will "fly" a high fidelity Space Shuttle simulator in different scenarios. The team that "flies" the Space Shuttle the best will be the State Champions.
Congratulations to team Members: Greyson Benton, Ty Carson, Demonte Cray, Yann Lin, Matthew Moreno, and Silas Tabler.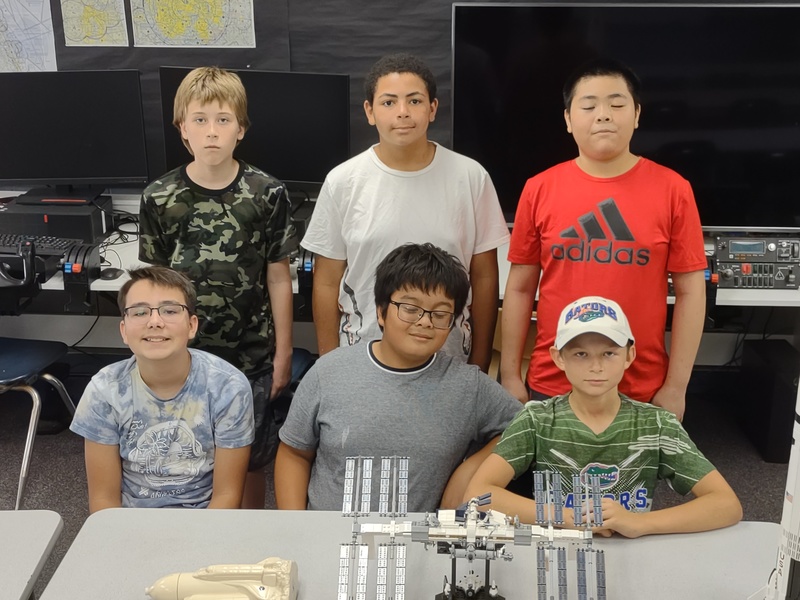 #ProudtobePCSD