Putnam County Students Receive Scholarship:
On Thursday, August 25th at the Putnam county fair grounds, Take Stock In Children who enrolled thirty-eight students, during the last school year, presented each student with a certificate of enrollment into their mentoring and scholarship program. Upon successful completion of the Take Stock In Children program and high school graduation, each student will receive a 60-credit hour scholarship from the Florida Prepaid Foundation that will cover the cost of tuition at a Florida college or technical school.
Pictured below: Shree Clayton, Wendy Hansford, Michelle Mikell (College Success Coaches)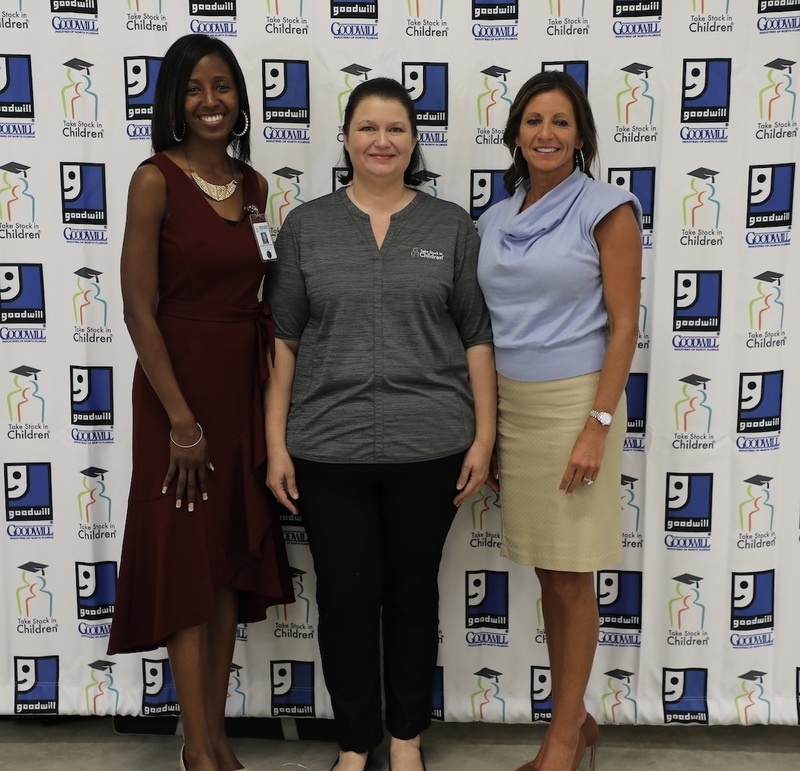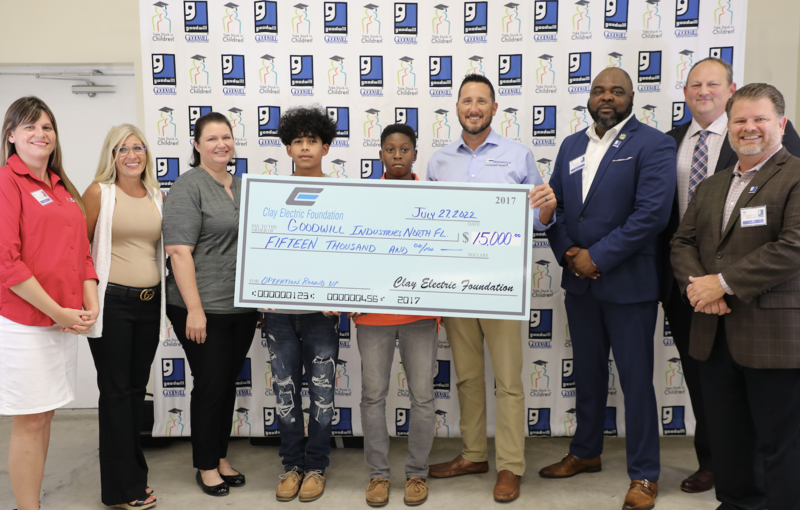 Pictured above: Kristin Carter, Sandy Meredith, Wendy Hansford, Jonathan Cruz-Cruz, Ky're Roulhac, Mike Meredith, (Clay Electric and take stock mentor to the two students in the picture), Sammy Green, Matthew Hansford (Clay Electric), David Rey
Take Stock is partnered with Goodwill Industries of North Florida. This dynamic partnership allows Goodwill not just to help people find jobs, but through successful post-secondary education to find better jobs. Take Stock in Children in Putnam County has not only grown from three to 54 students in the last year, but has received the gold level award from their state office for excelling in the standard of services they deliver to our Putnam county students. We could not have done this without PCSD and the community's amazing volunteer mentors who delivered over 650 mentoring sessions during the past school year. The program relies on support from Goodwill, mentors, and the community to continue to grow this amazing program that benefits our Putnam county students by providing them with scholarships, mentors and hope.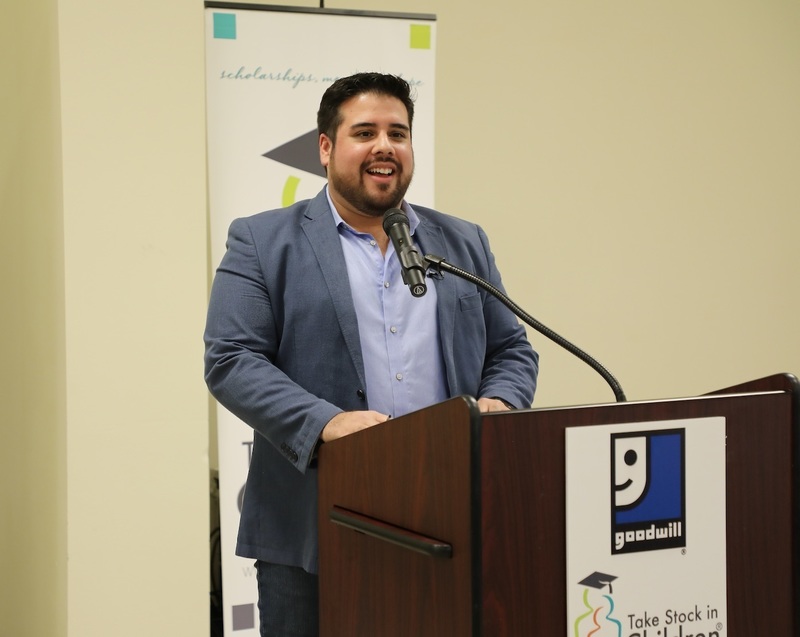 Pictured: Dr. Chrisitian Calderon
The guest speaker was Dr. Christian Calderon. Calderon is a Take Stock Alumni from Marion County who now resides in Putnam County. Dr. Calderon acknowledges that his drive and leadership skills were fundamentally driven through his development as a Take Stock scholar and his mentor. Dr. Calderon shared an inspirational speech about his educational journey, the impact Take Stock in Children had on his life, and the importance of persevering through life's unforeseeable obstacles, in which he could not have overcome without the mentors in his life.
Pictured: Le'Brianna Hall, Wendy Hansford (College Success Coach), Deon Fells
According to Wendy Hansford, Take Stock in Children provides scholarships to income eligible, deserving students. This can go toward college or technical school. They provide guidance from a caring mentor, college coaching, and hope for the future. Take Stock in Children has existed for twenty-seven years and is one of the mentoring/student assistance initiatives backed by the Florida Department of Education. Goodwill Industries, Take Stock's lead agency, has business partners that help fund scholarships such as Clay Electric, thank you for your recent donation. All donations are matched by our lead agency, Goodwill Industries of North Florida, then matched again by the Florida Prepaid Foundation. Clay Electric's recent donation of $15,000 will end up becoming $60,000.