July 21, 2022
A group of outstanding Putnam County School District team members rallied together this summer and put on two powerful days of learning and networking for The Putnam County School District's New Teacher Institute.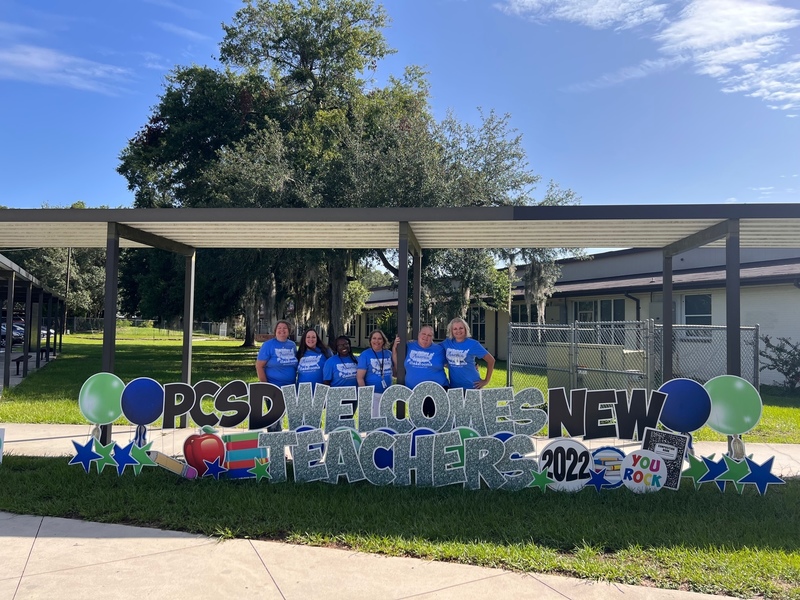 There were an array of great door prizes and meals that community sponsors donated to the District's newest educators. It was packed full of teaching, learning, collaborating, sharing, making connections, learning engaging teaching strategies, and more! This was a remarkable event for new educators to come together and build community. We are excited to see what these educators bring to our District in the upcoming year!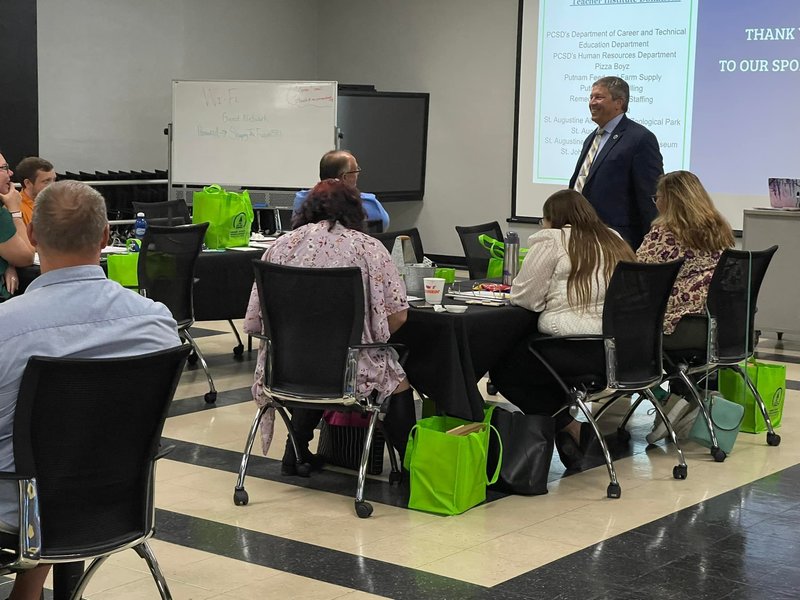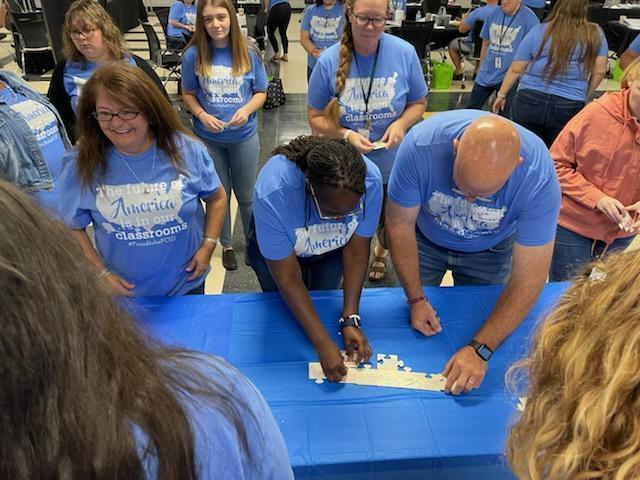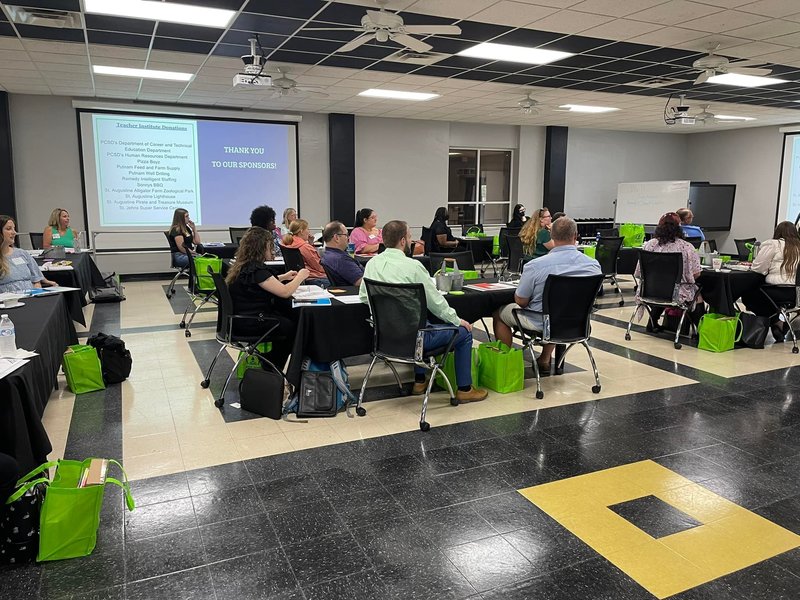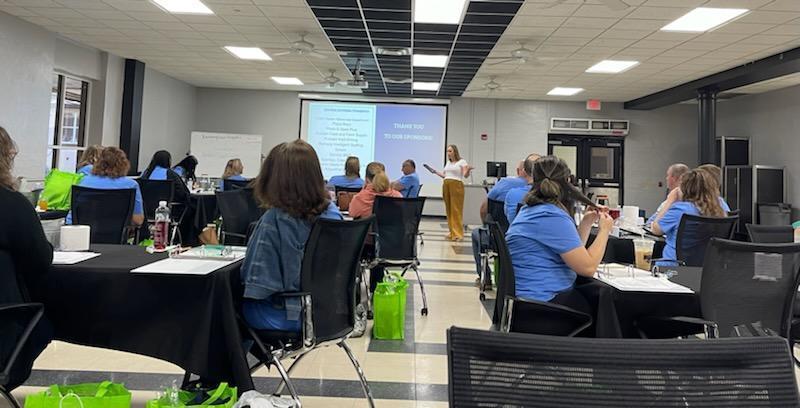 "I had the privilege of visiting numerous businesses in our Putnam County community to ask for donations for our PCSD New Teacher Institute. I have been simply amazed at the generosity and outpouring of love and support from our community! To all my teacher friends, I am here to tell you, we are not in this alone! Our community is eager and willing to support and lift you up. Please show your support for them in return whenever possible! I am both humbled and proud to be a resident of Putnam County!" - PCSD Novice Teacher Mentor, Bobbie Keeley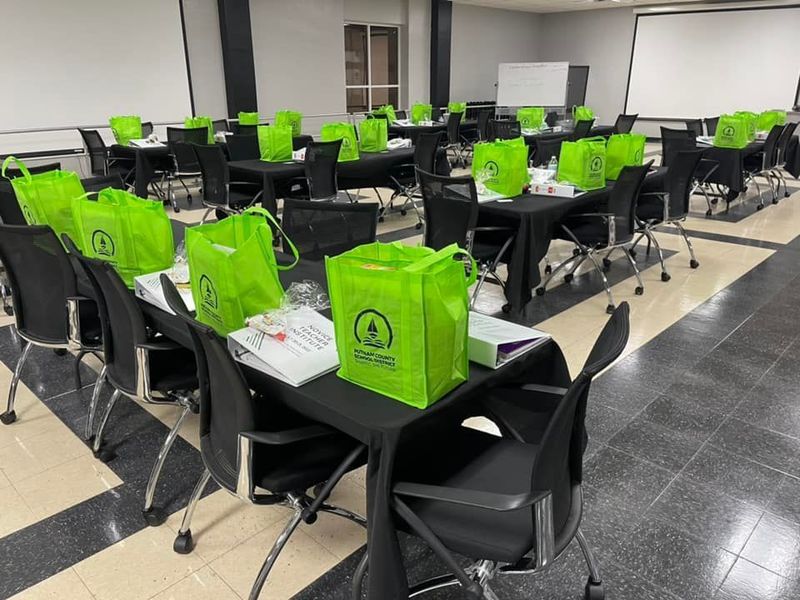 As always a heartfelt THANK YOU to the many sponsors and individuals that generously donated to the New Teacher Institute!
| | | |
| --- | --- | --- |
| 3 Bananas, Crescent City | 386 Nutrition | Alpha Delta Kappa (ADK) |
| Arctic Air | Atmosphere Boutique Day Spa | Auto Spa |
| Badcock Home Furnishings | Bates & Hewitt | Beck Automotive Dealerships, Inc |
| Beck Chevrolet | Beef O'Bradys | Big Boys Play Toys |
| Bradley's Steak & Seafood Restaurant | Browning Pearce Elementary School | Country Feed and General Store |
| Corky Bells | CP Deli | Dairy Queen |
| Dave's Tops and Trim | Diamond Seats | Dunkin' Donuts - East Palatka Branch |
| Delta Kappa Gamma (DKG) | Education Foundation of Putnam County | First Coast Community Credit Union |
| Florida Insurance Solutions, John Mikell | Fountain of Youth | Fouraker Mechanical, Joel Fouraker |
| Francis Baptist Church | Gem City Cottage | Grace Fellowship Church |
| Golden Pineapple - Tiffany Flanders, Cayla Hutchinson, Maggie Grueter | Highway Mart | Hills Hardware, Pomona Park |
| Jacobson Mobile Homes | Johnson-Overturf Funeral Home | Kathy White/PTF |
| Kelly's Hair Salon | Kelly Smith Elementary - 4th Grade Team | Lynn Skelton |
| Marichilles Mexican Restaurant | Marineland | Masters Funeral Home |
| McHenry's | Mellon Learning Center | Michelle Wilds |
| Middleton-Burney Elementary School | Mr. John Mussoline | Mrs. D's Quilts |
| Musselwhite's Seafood and Grill | NEFEC | Ni'coles Salon - Whitney Rigdon & Jolie Dwyer |
| Nickie Gill, Scentsy | Nikki Feagin - South State Bank | Niko's Pizza |
| Palatka Family Shoe Store | Palatka Flooring, Wesley Watts | Palatka Vision Center |
| Palm Florist | Papa John's Pizza | PCSD's Department of Career and Technical Education Department |
| PCSD Federal Programs/PIDAC | PCSD Human Resources Department | Pizza Boyz |
| Pools & Spas Plus | Putnam Feed and Farm Supply | Putnam Well Drilling |
| Remedy Intelligent Staffing | Salsas | Sonnys BBQ |
| Spankys, Crescent City | St. Augustine Alligator Farm Zoological Park | St. Augustine Lighthouse |
| St. Augustine Pirate and Treasure Museum | St. Johns Super Service Center | Staples |
| Sunrise Marine | Super Nails | Vulcan Materials Company |
| Vystar, Benita Lookadoo | Watts Funeral Home | Wild Adventures |
| Zaxby's | | |

#ProudToBePCSD