Putnam County School District 7-12th grade teachers who completed Paper Trail by Friday, January 21, 2022 were entered into a raffle to win one of eight $25 Amazon gift cards.
Congratulations to the following Paper Education Tutoring Professional Learning Contest winners:
Eva Fales
Julie Martin
Kimberly Walther
Katie Hanstein
Jeremi Mcgee
Gabriela Martinez
William Bergbower
Damon Frazee
Paper Education Tutoring is a chat-based academic tutoring, essay review, and actionable insights online platform. It is available through Clever to students in grades 7-12 for all subject areas. Students can use Paper 24/7 at home or at school to get homework help, prepare for a test, or receive feedback on a course/college essay.
We hope our PCSD Students and Families will continue to utilize this valuable resource!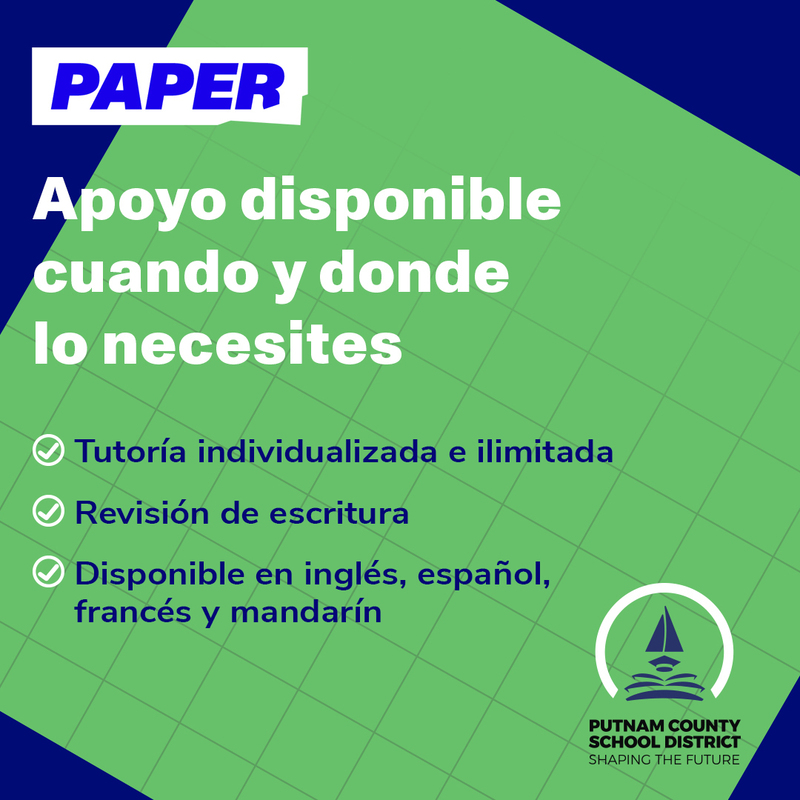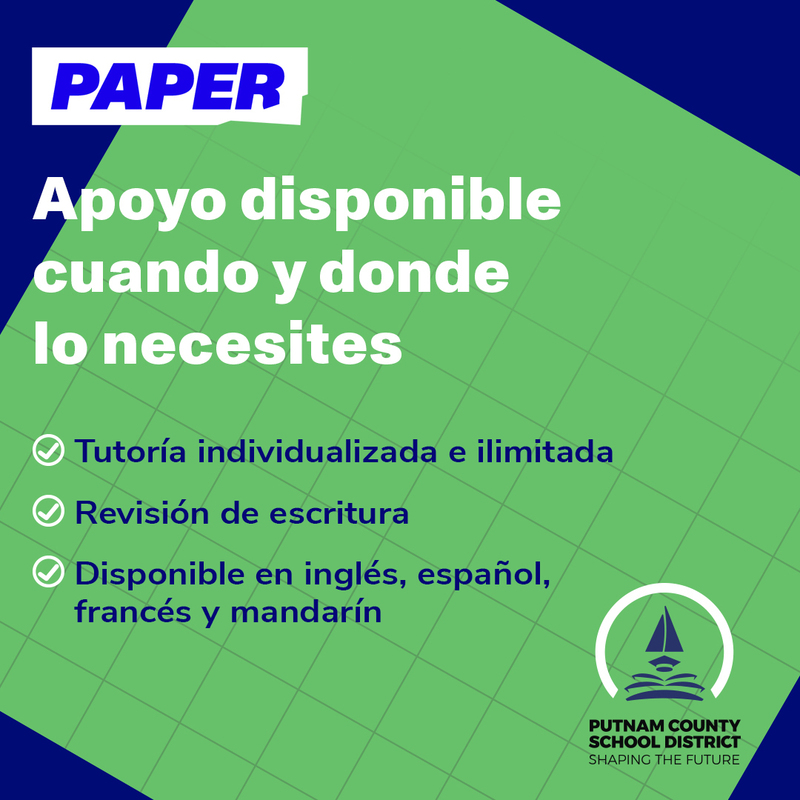 #ProudtobePCSD