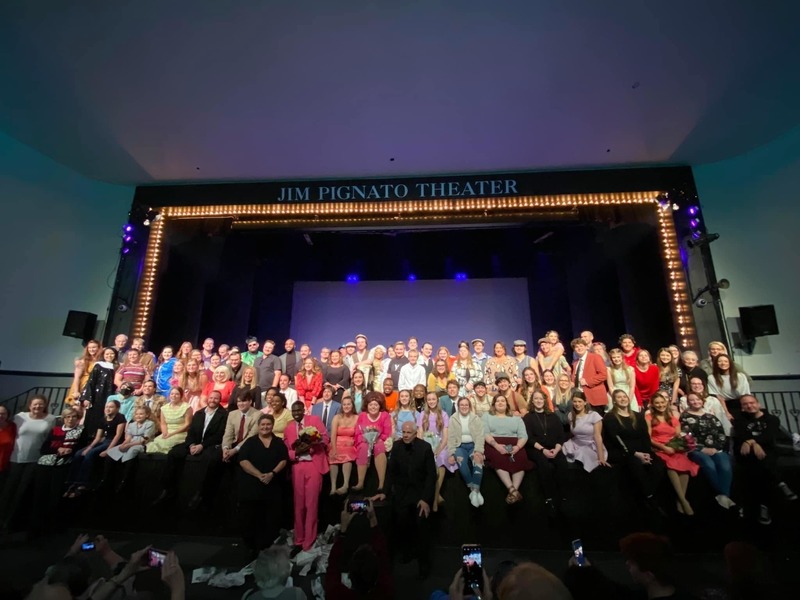 This weekend, current and former students of the Palatka High School Musical Theatre Department performed together in "All Together Now!", a one-day show designed by Music Theatre International to help theaters worldwide recover from the loss of performing and revenue due to the COVID shutdown.
It was a full house in the Jim Pignato Theatre as the community came together to support the arts! The show's cast included 60 students, including 43 former students and 17 current students performing musical revue numbers from 15 Broadway shows, including "Beauty and the Beast," "Les Miserables," "Hairspray," "Guys and Dolls," "Matilda," "Newsies," "Sister Act," "Little Shop of Horrors" and others.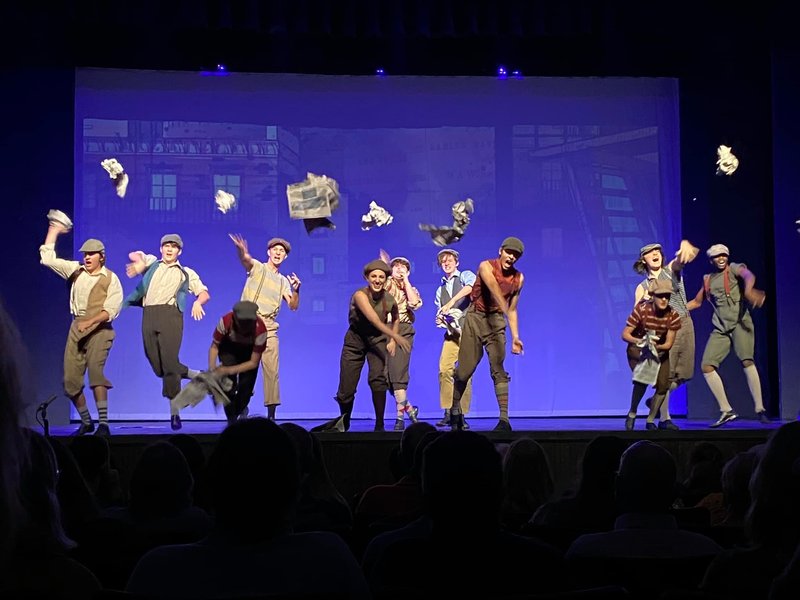 "The PHS production of All Together Now was amazing! It was a wonderful reunion of many from 30 years of theater productions reuniting and performing together. As always, Mr. Pignato pulled together the magic to bring joy and laughter to our community."
-Lisa Stith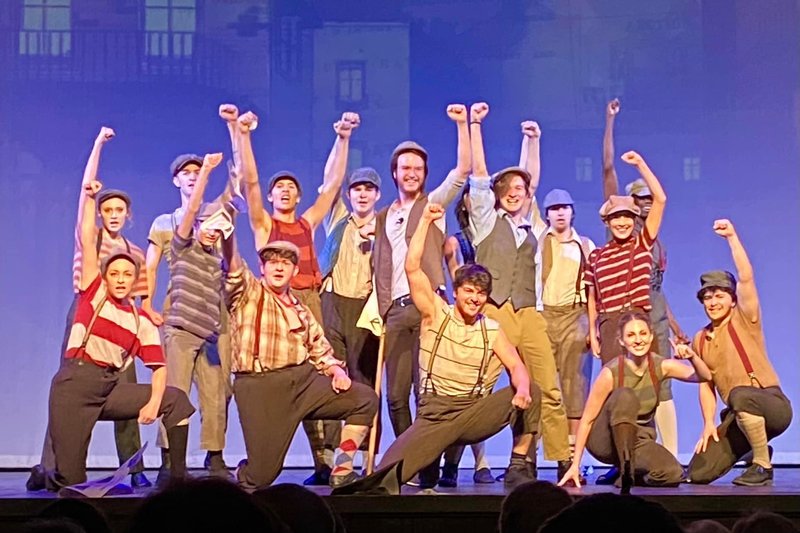 "Words cannot express the joy I felt in being able to be a part of the All Together Now musical theatre production today! The talent of those individuals on stage was incredible…the performers were all previous or current students from 1992 until now, an awesome reunion for many, including myself!
The amazing work of all of those "backstage" from handling sound and lighting to attending to makeup, wigs and wardrobes was also just astounding! Those folks really are the glue that holds the show together.
And a huge shoutout to Mr. Pignato, the teacher and director, who truly made the production today so wonderful! Mr. P has made and continues to make musical theatre "a big thing" in our little town serving as a role model for so many and giving our youth an opportunity to grow and find their gifts through performance.
I will forever be grateful for his influence in my own life…and for this opportunity to revisit that part of my childhood 29 years later."
-Tammie Thornton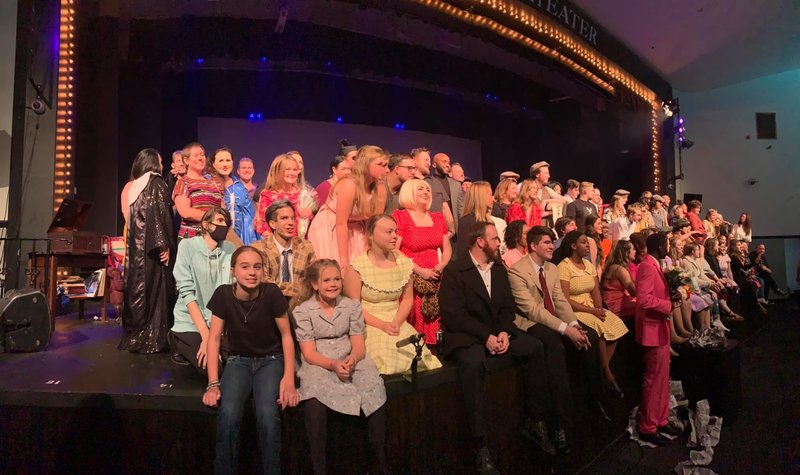 "I experienced a beautiful afternoon at the PHS Musical Theatre Department's performance of All Together Now. This performance United musical theatre students from as far back as 1993 all the way to present theater students. The memories of teaching these kids came flooding back, and to be honest, I cried a little. How blessed we have been by these kids and their director, Jim Pignato, since 1989 and the first performance, Grease. Palatka is so very lucky to have this caliber of performances in our little town."
-Jane Crawford, Putnam County School Board Member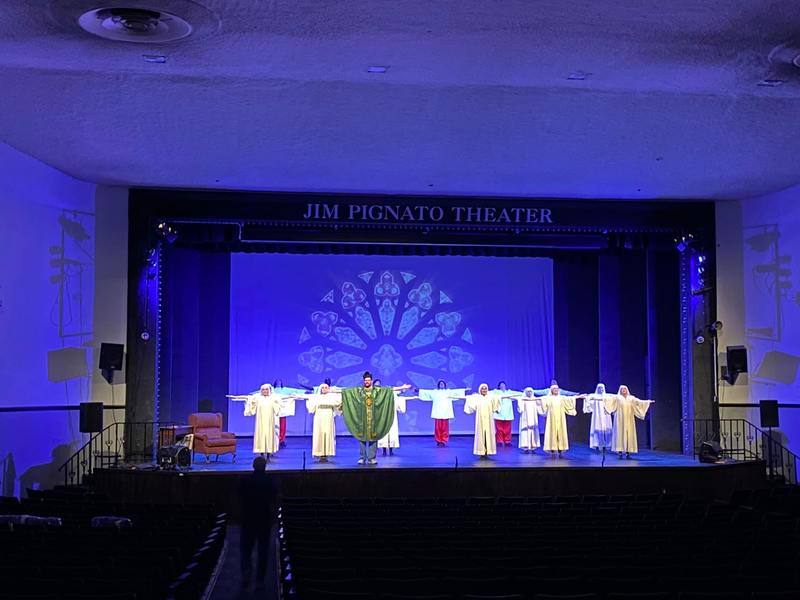 "Seeing All Together Now brought back the fondest memories of high school. I'm so grateful for being able to be in theatre with my best friends during my time at PHS. It was awesome to see current students and alumni including people who I had the pleasure of performing with during my theatre days."
-Kaitlin Shuler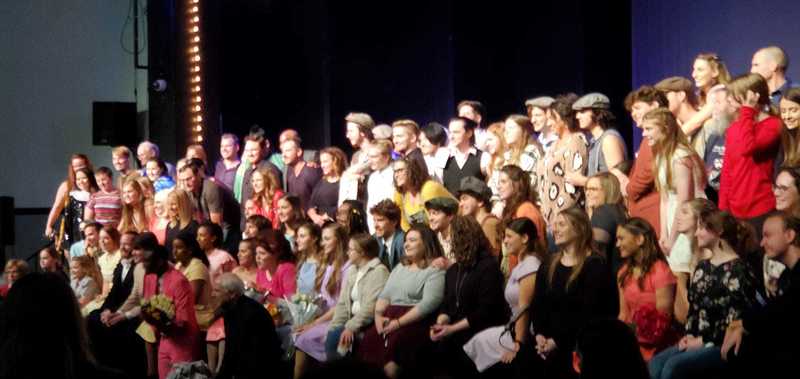 "I never realized how much I missed being on stage!!! A HUGE thank you to Mr. P and everyone involved in making "All Together Now!" such a huge success! It was so great to meet and reunite with so many talented PHS alumni. I can't begin to describe how moving it was, to see just how many incredible singers and dancers started out right here in our little community.
Thank you Jim Pignato, for one more chance to play a crazy, flirtatious old lady who just doesn't know when to quit."
-Kaylee Anderson
#ProudtobePCSD