The 2021-22 principals of our district junior/senior high schools addressed district board members during Tuesday's workshop outlining their plans to welcome seventh and eighth grade students to their school campuses. JT Stout (Palatka Jr.-Sr. High School), Bryan Helms (Interlachen Jr.-Sr. High School), and Tim Adams (Crescent City Jr.-Sr. High School), shared plans to enhance academics, safety, and extracurricular activities/athletics with the new grade configuration. Joe Theobold (Q.I. Roberts Jr.-Sr. High School) shared the positive effects of having 7th-12th grade students on one campus. Fewer transitions allow greater opportunities for students to build positive relationships with staff and peers. Board members expressed their excitement to see the collaboration and enthusiasm from the team of principals. The principals encouraged our families and community members to reach out to them if there are any questions and concerns.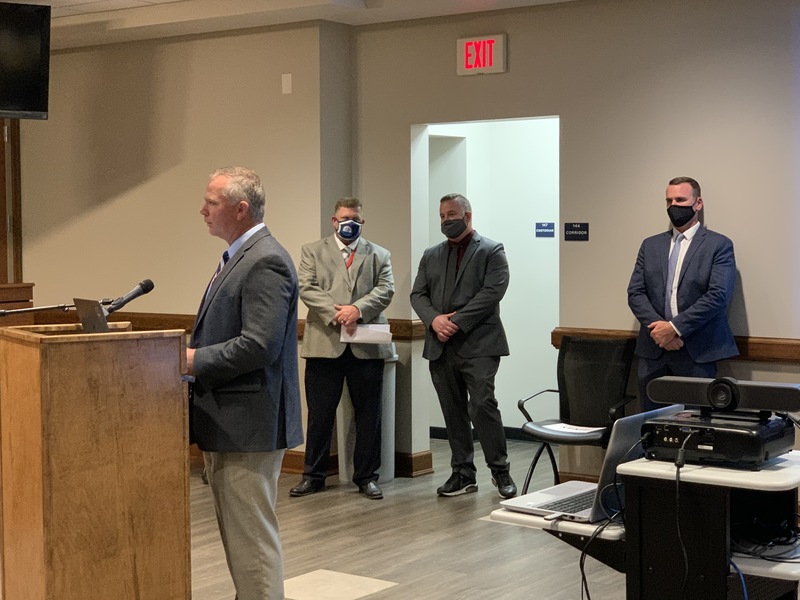 Please take a moment to view the Workshop Presentation HERE.
A video of the 4/6/2021 Board Workshop is available HERE.
#ProudtobePCSD