Apptegy Rooms Now Available for all PCSD Teachers & Families
Now it's easier than ever to stay up-to-date with the district, schools, AND with your student's teachers and classes. If you have the latest version of the app, you'll see a new option called Rooms.
Download the PCSD app and get started:
Download for iPhone https://apple.co/3grcg9a
Download for Android https://bit.ly/2YWkU9v
Families will soon receive instructions via email to create their login to access Rooms within the district app. If you do not receive an email on Friday, March 31, 2023, please contact your child's school to ensure your email is up-to-date. For more information on how to register you may also contact Ashley McCool, Director of Community Relations at amccool@my.putnamschools.org or 386-329-0538.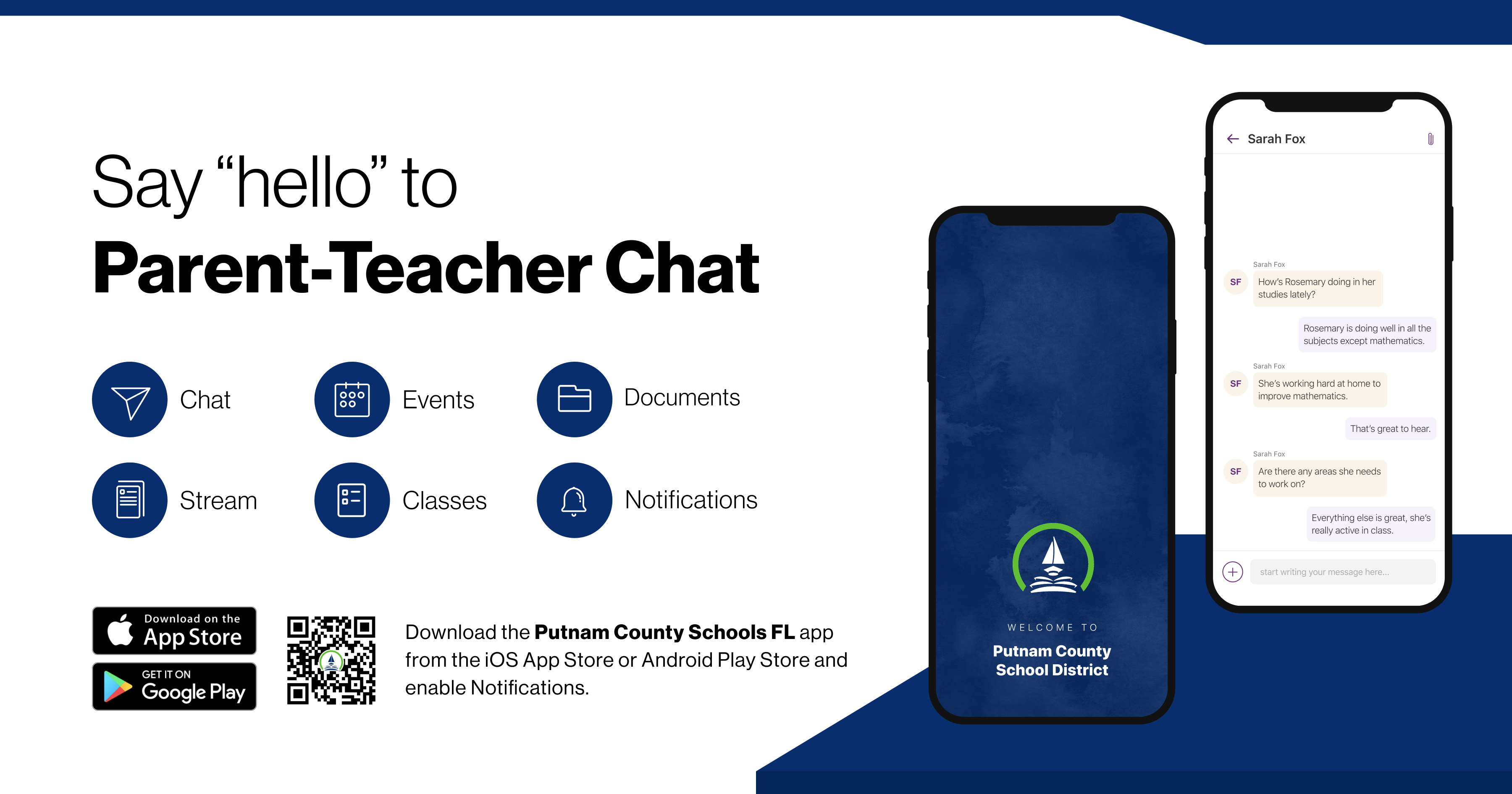 Frequently Asked Questions
Will Rooms translate messages between teachers and families?
Yes! Families can type messages in their primary language, and the app will translate the message to English. Teachers can type messages in English, and the app will translate the message to your device's default language.
My child's class is not showing up. What should I do?
Teachers are working to publish their classes and send an initial message. If you are unable to see your child's class, please email Ashley McCool at amccool@my.putnamschools.org.
How will I know if my child's teacher sends me a message?
You will receive a push notification when a class announcement is posted or message is sent. Be sure you turn on notifications for the PCSD app when you download, or access your app notifications in the settings of your device.