First Time Users: Create a user name and password by applying for a position.
Existing Applicants: If you have previously created a user name and password, please be sure to use the same user name and password each time you login.
Current Employees: Login to your Skyward Employee Access to apply for internal postings.
You can not be hired without a Social Security card. If you do not have the actual card, we encourage you to order one now because it could delay the hiring process.
You must have an email account to submit an employment application. If you do not have one, some websites offer free email (e.g., gmail.com, outlook.com, yahoo.com). We use email to communicate during the hiring process.

The applicant is responsible to pay the cost ($61.25) for fingerprint processing.

Vacancies are posted daily.

Putnam County Schools District utilizes E-Verify to confirm the eligibility of employees to work in the United States.

Applications will not be accepted after the vacancy deadline.

It is the applicant's responsibility to keep their application information up to date.

Applicants must be 18 years of age to be considered for a position.

A GED or high school diploma is required for most (not all) positions.

The criminal record section is REQUIRED. All arrests, dispositions, and any charges still pending must be disclosed.
In an effort to provide the safest environment possible at each of our schools, PCSD is looking for dedicated people to come work with us this year. We are seeking individuals that will help run health rooms as well as individuals to assist the custodial staff in keeping everything clean and sanitized. If you are interested or know someone who might be interested, please contact Remedy Staffing and the school administrator where you would like to work for more details.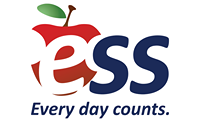 Substitute Staffing
Education Staffing Solution coordinates and manages all aspects of substituting for our district. Click the link above for more information.
Jessica Collier, Area Recruiter
1100 Husson Avenue | Palatka, FL 32177
(386) 406.5753
[email protected]
If you are offered a position and are not a current employee, you will need to provide your Social Security card and official transcripts. We encourage you to order them now because they take time to arrive and may delay the hiring process.
Thank you for choosing to apply with the Putnam County School District!