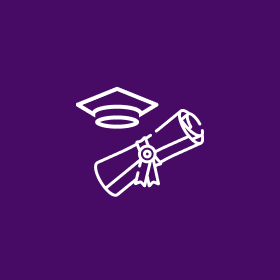 ACADEMIC EXCELLENCE
Implement and monitor high expectations for student performance and school accountability.
Support elementary leaders with developing plans to close student achievement gaps in mathematics.

Increase inclusion of students on access points in general education classes.

Refine expectations for progress monitoring of student growth and mastery of content.

Hire an Executive Director of Leadership Development to support principal leadership in student performance and school accountability.

Promote high expectations for student performance by implementing structures that increase student ownership.
Develop effective, evidence-based, and equitable literacy instruction in all classrooms throughout the district.
Provide professional learning opportunities and supports that align with new legislative requirements for elementary reading intervention.

Design and facilitate school-based support for implementation of the B.E.S.T. Standards for English Language Arts.

Increase diversity within instructional materials to reflect our students and community.

Coordinate district wide implementation and coaching support for the use of adopted literacy resources.
Provide high-quality, standards-based mathematics instruction that focuses on fluency, student discourse, and conceptual understanding.
Expand support for secondary mathematics teachers through the addition of a math coach for grades 7-12.

Prepare for implementation of the new B.E.S.T. Standards for Mathematics in 2022-2023.
Implement exploration and career planning activities to increase participation in college and career pathways.
Develop K-12 activities that highlight career opportunities in our school district, local community, and Northeast Florida.

Implement the Naviance college, career, and life readiness toolset with students in grades 8-11.
Provide equitable student access to advanced academic programs.
Expand the Cambridge program to include Middleton-Burney Elementary School.

Implement Advanced Placement Computer Science at all secondary schools.
Align and expand programs and course offerings for the STEM careers of tomorrow.
Provide a weekly STEM class in grades K-5 and a daily STEM course in grade 6.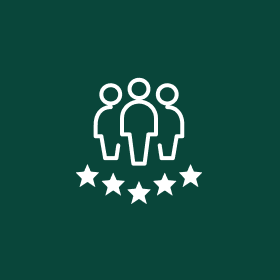 PREMIERE WORKFORCE
Recruit, develop, reward and retain a diverse workforce to meet the needs of our students.
Create and implement an employee exit interview process to analyze trends.

Evaluate current recruitment methods and expand advertising on social media.

Negotiate compensation for employees on the classified salary schedule who complete and maintain certifications.

Provide training for non instructional staff serving in leadership roles.
Support employee overall health and wellness.
Create messaging that builds employee knowledge about health plans and wellness.

Encourage the use of myStrength for employee mental health counseling and Teladoc for general medical care.
Facilitate and support learning that changes instructional practice and builds teacher leadership.
Provide professional learning for teachers of AICE and AP courses to impact student success on exams.

Foster and expand partnerships to provide affordable reading endorsement options for educators.

Expand the understanding and use of the State of Florida Professional Learning Standards to increase changes in teaching practice and improve outcomes for students.

Expand district professional learning communities to include more grade levels and content areas.

Provide Grade 6 STEM teachers with targeted STEM professional learning.

Provide training opportunities for non-instructional employees to obtain licensures and certifications.
Provide training opportunities for non-instructional employees to obtain licensures and certifications.
Provide reimbursement options for certification tests.

Expand partnerships with local colleges/universities to provide employees with opportunities to pursue degrees/certifications.

Broaden training opportunities for all classifications of employees.
Practice good stewardship in the management of resources.
Analyze the return on investment of federal funds.
Provide competitive salaries and benefits for all district employees.
Increase the district's fund balance.

Allocate resources to ensure all employees are paid competitively for their positions.

Increase overall compensation for bus drivers.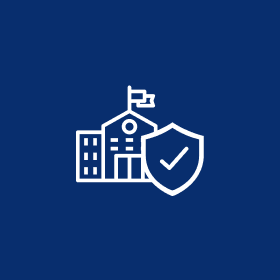 SAFETY AND MODERNIZATION
Implement a ten year phased plan to revitalize school facilities across the district.
Accumulate capital outlay funds for construction of new schools while continuing to maintain current facilities.

Adopt a resolution committing the required local capital outlay revenue for special facility construction.

Submit a funding request to the Special Facility Construction Committee of the Florida Legislature.
Ensure technology systems and hardware are modern, secure, efficient, and maintained.
Increase network connectivity to 1GB at elementary schools and 5GB at secondary schools.

Install new VOIP phone upgrades in all facilities.

Provide security awareness quarterly bulletins and/or training for employees.
Provide safe, efficient, and on time transportation for students.
Develop new bus routes based on the school consolidation plan and removal of routes within two miles of school facilities.

Schedule ASPEN training for bus drivers on how to manage students in crisis
Maintain effective school safety procedures, infrastructure, and best practices.
Integrate crime prevention with environmental design strategies in planning for new construction.

Transition all employees to the ASPEN program for how to manage students in crisis.
Improve operational efficiency and compliance.
Reduce the time between submission and completion of work orders.

Implement the receiving module and management of internal funds in Skyward.

Transition to online student registration.

Ensure all budget monitoring and audit boxes of federal grants are electronic.

Use the Kickup platform to streamline the documentation of teacher certification points.

Provide more timely security transitions for administrators and staff when changing schools and/or positions.
WHOLE CHILD
Connect families, stakeholders and school personnel to create a community where students experience academic growth and develop a respect for diversity.
Begin working on criteria required to seek exemplary school district status from Florida's African-American History Task Force.

Collaborate with community partners to offer classes for non-native speaking parents in English language skills.

Develop and maintain a partnership with the Palatka Housing Authority to support students outside the school day.
Achieve competitive excellence in athletics with a commitment to support every student-athlete's academic and personal accomplishments.
Increase athletic opportunities for students in grades 7-8.
Enhance opportunities and increase participation in co-curricular activities offered to students at all schools.
Collect baseline data on current participation in co-curricular offerings.

Implement an esports program at secondary schools.

Support schools with messaging that highlights current offerings.
Prepare every student to graduate with the employability skills necessary for success in life.
Implement our new PCSD EXCEL program to support students with developing employability skills and on-time graduation.

Educate all stakeholders on our district's Portrait of a Graduate.
Strengthen the implementation of social emotional learning through embedded classroom structures and experiences.
Provide professional learning for more teachers on student academic teaming.

Promote mental health awareness and available services.

Develop programs and mentoring opportunities specifically for students with excessive referrals and suspensions.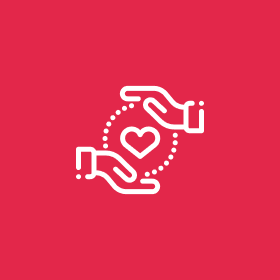 COMMUNITY COLLABORATION
Improve community and business partnerships to allow for expansion and sustainability of career pathways.
Expand targeted community groups for the Florida Comprehensive Local Needs Assessment (CLNA).

Seek partnerships and funding to apply for a legislative appropriation for a building construction technologies career pathway.

Develop advisory committees for potential Career and Technical Education programs.
Provide flexible learning environments through school choice options for students and families.
Develop a stronger school culture within Putnam Virtual School.

Refine the home education enrollment and tracking process based on Florida Statute requirements.
Strengthen public trust, pride, and engagement in our school district.
Conduct a comprehensive review of all current community and business partnerships.

Support schools in developing new partnerships with businesses and faith-based organizations.

Host monthly meetings of the Parent Involvement District Advisory Council.

Train district and school leaders on branding awareness and guidelines.

Implement updated FDOE guidance regarding School Advisory Councils.

Conduct surveys to monitor public awareness and perceptions of the school district.
Facilitate ongoing, timely, and accurate communication with internal and external stakeholders.
Create a Director of Community Relations position to lead the communications department.

Identify employees at each school responsible for communication and social media.

Improve consistency of internal communication with employees.

Reimagine district formats for two-way communication including advisory councils and community meetings.
Celebrate and promote the achievements of our students, employees, and community.
Implement consistent expectations for promoting school and district achievements.

Host an event that celebrates business partnerships.